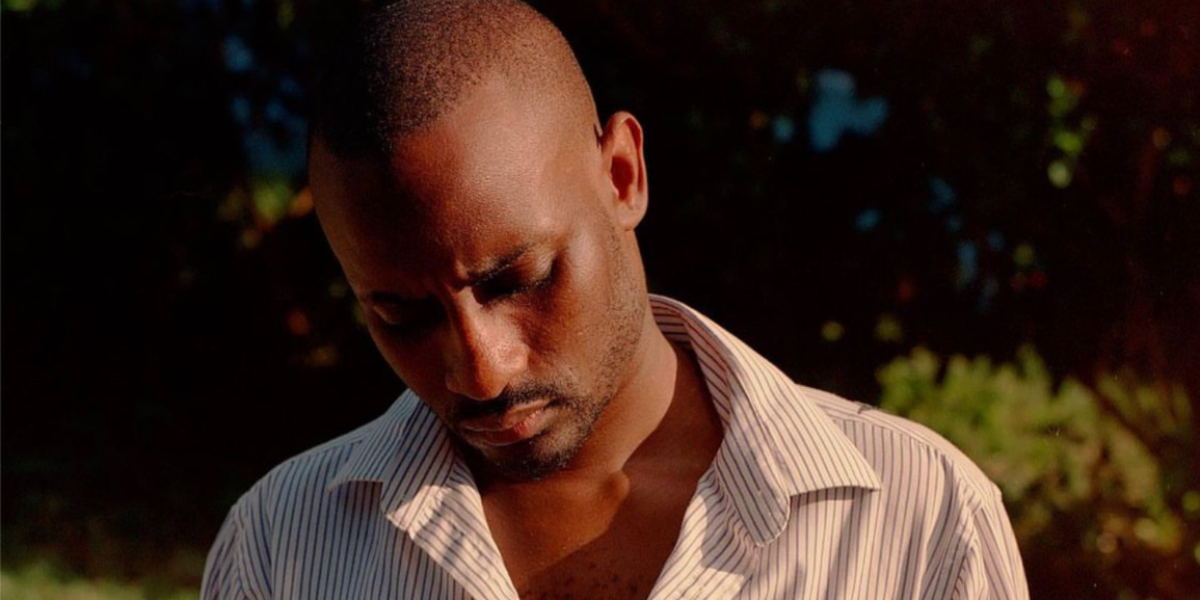 Listen to God Knows' New EP 'We Move The Needle'
His best body of work so far
The Zimbabwe-born, Shannon-raised, Limerick-based rapper, Munyaradzi God Knows, better known to fans and listeners as God Knows, made his defining entry on the music scene with the release of his 2020 debut solo EP, 'Who's Asking?,' an introspective cut which found him tracing the complications of his mind.
A deep and ardent student of the game, God Knows is a proud member of the Rusangano Family, a rap trio from Ireland, that is keen on redefining what rap music means in the modern age. God Knows, along with is Irish rap crew made history when their single "Let The Dead Bury The Dead," earned the Hip-Hop group their first-ever win for Album of The Year at the Choice Music Prize 2016.
View this post on Instagram
Since then, God Knows has continued to carve out a remarkable solo career through the release of memorable singles such as "Crown" and "Clout9," which endeared him to an army of loyal fans. Both tracks masterfully revealed God Knows enviable wordplay and clever flows, as he challenged the archaic structures of society. Most of God Knows' songs are on radical change and building a community based on joy.
Today, God Knows adds another layer of creativity and glorious composition to his catalogue by sharing, 'We Move The Needle,' his latest effort. The EP follows a deep appreciation of South African culture whilst collaborating with the likes of Jah Master and Senita, who make the project more memorable. Inspired by the Amapiano and House scene in Southern Africa, God Knows sets out to marry his appreciation for South African youth culture with his reflections, beliefs, and his unique rap style.
Opening up the project with "Square Peg", God Knows delivers a stelalr performance with cutting lyrics and slick, rapid-fire delivery. He chants lyrics such as "turn a war zone to chapel//Welcome to my world//I'm a square peg in a round hole," which reveal his confident persona. The spotlight shines on the cutthroat production with crisp guitar keys as he goes on to elaborate on his need to stand out from the crowd.
Speaking on the tape, God Knows states he has always been a firm believer in speaking up for injustice, especially when it comes to his art and career. His love for art and artists that derive real-life experiences, as every record he releases is always a reflection of the reality he is navigating at that time. To him, 'We Move The Needle' is his chance to air his opinion on his record label, Narolane.  Right between opener, "Square Peg" and "Twelve 61" is the braggadocious number, "No Weapon". With the help of fellow Narolane members, MuRli and Denise Chaila, "No Weapon" is an excellent commingling of gritty voices, dancehall influence, and Denise's harmonious vocals over the catchy bass lines.
He wraps up the eccentric project with "Glory(Extended)," featuring South African songbird Senita, which offers a slightly different beat to the other tracks. Taking a more serene approach, the pair sing about glory and favour, and the impssibility to hide ones success once achieved. The song's breezy Amapiano production gives way to the duo's sonorous vocals, setting the mood right to end the project.
Across 4 eccentric tracks, God Knows makes yet another case for his compelling artistry, while drawing listeners into his youthful and conscious world, with songs determined to ignite different emotions in listeners. In the end, God Knows crafts a solid body of work, while reminding listeners of the ever-changing reality we live in, and the need to grasp your glory.
Listen to 'We Move The Needle' below.