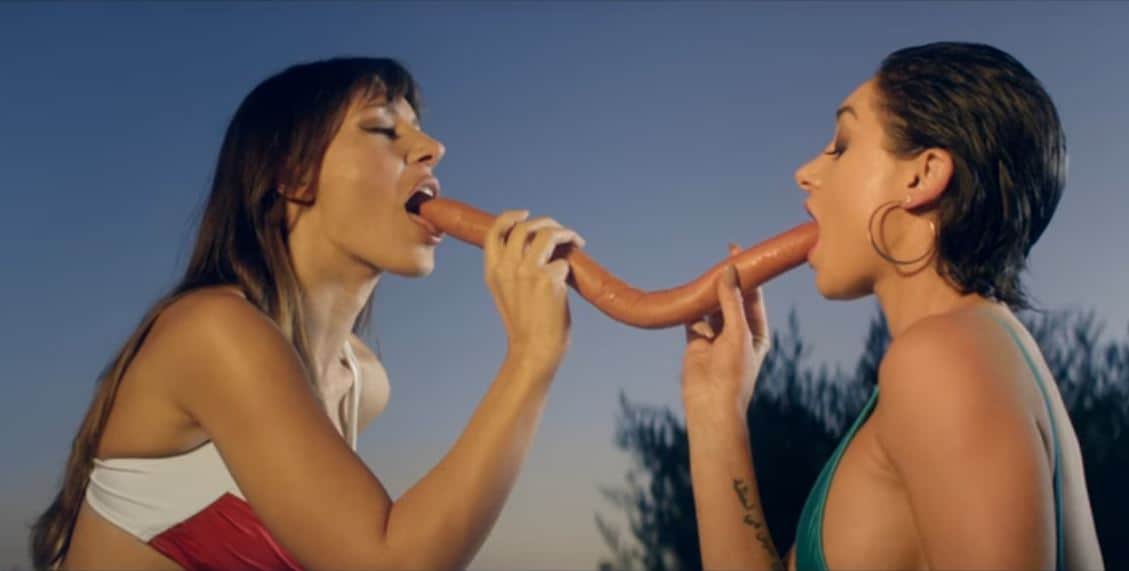 Young Thug's Video Of The Year and the Internet of Stranger Things
Welcome to the dark side
A few weeks ago, Verge ran an article about a trend of surreal humour videos that require hours of physical work to create. These viral clips reveled in inherent oddity of concept; from skewered vocals layered over fx to shock art imagery animated into one hilarious mess.
https://twitter.com/lmlymoxie/status/819710620840828928
Elsewhere, Young Thug's label released an unusual music video for "Wyclef Jean" off his already controversial Jeffery mixtape. For starters Young Thug never actually showed up for the video shoot. After apparently demanding to be made co-director and giving a series of bizarre suggestions for a set design, he simply refused to go in front of a camera because his Instagram page was "hacked". According to filmmaker Ryan Staake, despite the nightmarish shoot, Thugger's label decided to put the video out anyway with a last-minute narrative tied to the rapper's absence.
Odd as it that Thug didn't show up to shoot a video he supposedly co-directed, it is easy to sweep under the carpet heap of all the times celebrities have done outrageous shit. What nobody—even director, Ryan Staake—anticipated was positive responses it received and instant sensation it became upon release.
https://twitter.com/6PAPl/status/821227612404088832
Trolls will be trolls, but for "Wyclef Jean", there seems to be a genuine internet-wide acceptance of its direction and execution. Words like "creative" and "ingenious" were thrown around on social media and over the weekend, Noisey UK tagged it an early contender for video of the year. And they just may be onto something.

On the surface, the video for "Wyclef Jean" highlights a crass celebrity culture in an age of self-publishing and social media boosted self-esteem. The eventual release of the video in itself is a triumph for the often underappreciated hands that work behind the scenes to make these new-age idols look worthy of worship. But looking beyond the narrative and the message it carries, a gaping hole of actual conceptualization still exists and the question of how absurdities like this one have become critical and commercial successes remains unanswered.
The lewd infinitely dark and bizzare underbelly of the internet has existed since the beginning of time itself; from dedicated goth-Satanist pseudo-S&M forums to websites where users masturbate while getting auto-erotically asphyxiated on live cam. Much of the mainstream web has run parallel of the internet's shady corners, but the increasing impact of social media on our everyday lives has allowed some of these sub-cultures seep into creative media. Often, this is a direct implication of artistic desire to stand out from the crowd and (or) the obsessive need to be the topic of conversation by raising the bar for controversy. This is the world we live in now.
"Weird is the new cool"  – unknown
Last year, the widely accepted notion that Nigeria is a 'conservative' society was unintentionally debunked by a social media that allowed Pretty Mike, Bobrisky and their half-done clones rise to fame for simply existing on the same interweb, with normal people. They way I see it, we're in the end of days (or beginning of it, depending on where you stand) for what's real and what's not. What is deemed as popular is becoming stranger, the resistance for sanity has fallen and the trolls have won.
The other way to look at this, however, is to allude the growth of troll culture to how performance art morphed from being a running joke of the art world to becoming a respected craft exhibited in theatre, music and dance. Who knows, there just may be a final thesis on Young Thug's dresses of many colours waiting to be written many years from now. In the meantime though, you probably should stop feeding your neighbourhood troll all those retweets and comments.