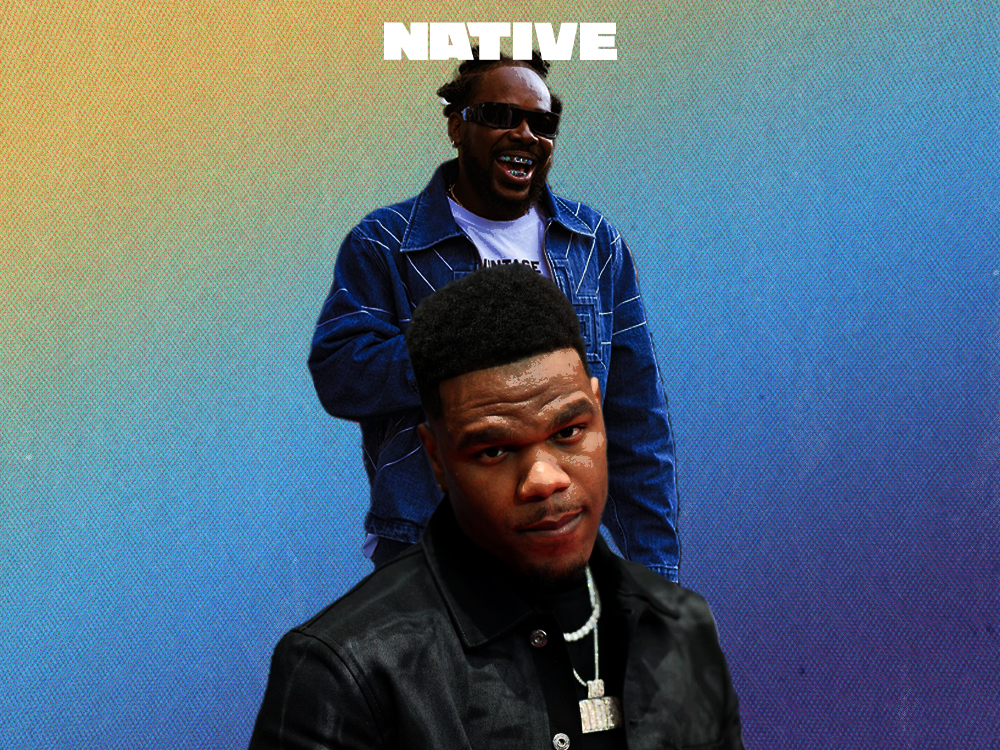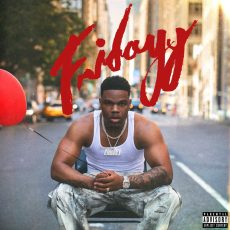 Best New Music: Adekunle Gold Shines Brilliantly On Fridayy's "Done For Me"
A divinely inspired song deepening cultural links
Adekunle Gold has been operating in scintillating form throughout this year. Before releasing his sprawling fifth LP, 'Tequila Ever After,' the singer had embarked on a run of hot singles and sold-out events, while a deal with Def Jam Recordings gave flight to his ascendant place in the global music discussion. Off this project, the track "Sisi Ganja" was produced by Fridayy, the American-Haitian artist who's been a revelation on the international scene, and has appeared eagerly linked with his African roots, collaborating with Asake, and appearing on his recent O2 Arena event. On his new self-titled album, it is Adekunle Gold who lends his magical touch to the younger artist, both floating over afro-inspired sonics. 
Over the past two years, Fridayy's strong, evocative vocals have scored him collaborations with the likes of Lil Baby and Wiz Khalifa, while his crowning moment unarguably came on DJ Khaled's smash record "God Did". For the American rap scene, JAY-Z's sprawling verse was perhaps the standout, a flex on the iconic bearings of the Brooklyn rapper, but for the majority of international listeners, it must have been  the gospel-licked chorus of Fridayy which cemented the song's transcendental feeling.  Since then, the 23-year-old artist has remained at the forefront of a resurfacing consciousness in popular music, which is that of the gospel-influenced artist.
There is an effervescent beam of positive energy on the AG-featured "Done For Me", permeating every second, every lyric, and every beat count. It is created from a profound place of inner strength, and there is no surprise the artist thinks highly of the record as well: it's the second song off the singer and producer's self-titled album, which is one of the propulsive sections of every body of work. The second song moves the project beyond the musician's urges and towards the listener's taste, and should ideally merge both motivations, which is what Adekunle Gold and Fridayy achieve with this record.
Adekunle Gold's verse is a shimmering display of mastery, as he skids over the production with ease. It's his vocals which highlights the Afro base of the song's percussions. He advances the song's message with his inimitable perspective, the high levels of storytelling that took him from an alternative-serving act to one of the continent's biggest pop stars. His verve audibly comes from a real-place which, given the writing, would most likely be related with the sickle cell experience he related on "5 Star". Here, he's appreciative of being given that chance at life, because he "could have been dead and gone/ six feet, but you saved my soul". Tender writing meets AG's patois-laced inflections, which suggests he was in the celebratory mode of 'Tequila Ever After' when he delivered this verse.
View this post on Instagram
The artist is one of the two Nigerian artists featured in 'FRIDAYY'. On "You" the dramatic ease of Fireboy DML finds purposeful deployment, which sort of continues a thread of diaspora-born Black artists collaborating with their Nigerian and African counterparts. It's a worthwhile moment in the history of popular music because advancing the commercial vision of trans-continental collaborations in times past, now it's in service of honouring cultural ties and passing deep messages about our shared experiences of hurt, struggle, and triumph, which vaunts beyond the constraints of time and space.  
Life's greatest lesson is its fallible nature: things can go wrong, nothing is set in stone, make hay while the sun shines, and so on. There are many such quotes which highlight this aspect of our existence, which similarly influences both artist's musings on the record. Starting out, the pensive landscape of the modern world is evoked by Fridayy when he sings, "Tell me why they envy me," just before he prays the Lord to defend him from enemies. His earnest yearning is amplified by the polishes of vocoder-inflected background vocals, a technique he's quite fond of. That gives his winding verse a palpable warmth, establishing a bright-shaded side to the narrative coin he presents from the start of the record, that nearby potential for disaster.
In the past, a host of musicians have carried their Christian values into song. Gospel has thrived largely within Africa, partly because it was a defining trait of cultural life in the aftermath of colonialism across the continent. But gospel's success is owed also to its exhilarating sonic quality, which offers a beautiful alternative to the percussive semblance of afropop. Its relationship with popular music culture—the church being a sort of training arena for musically-inclined persons to learn instruments, sing, and develop a grasp on the art form—also supplies its continued relevance. It is from this tradition Fridayy emerges, although he also operates in the R&B and Soul field, using his striking vocal abilities to tell poignant stories.
Born to Haitian parents, Fridayy operates from a sonic tradition that has origins in West Africa. On this record he deepens his link with Haiti, delivering its first pre-chorus in Haitian Creole, a language which rose in the seventeenth century and has lasted through the times. Housed within the personal debut album 'FRIDAYY', "Done For Me" sets the done for its almost forty minutes of brilliance. 
---