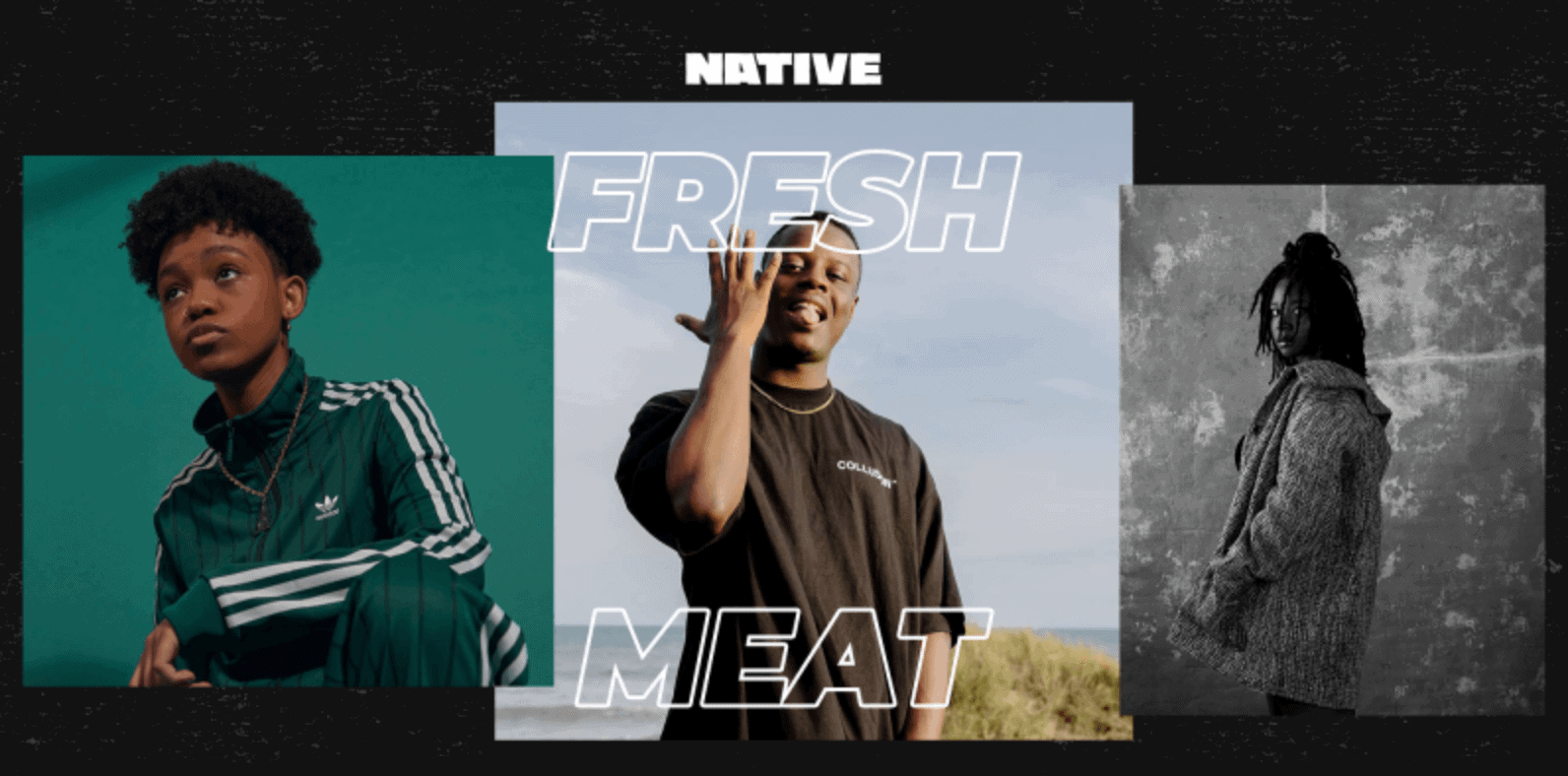 Fresh Meat: Best New Artists of the Month (September)
Hermez, Rvdical The Kid, Olu, OBT and more
Staying true to our mission reshape the face of African popular culture, The NATIVE team curates a monthly list to spotlight the best and most exciting new artists on the continent. Some of these artists have dropped songs to some regional acclaim, while others are brand new on the block, working towards their first big break. Tune in to what's next. Click here for August's Fresh Meat. 
---
Finding new artists is easier now than it has ever been. Whilst the ease is notably productive for both listeners and artists themselves, it tends to create a slight problem: it's harder than ever to filter through it all and keep tabs on what's really good.
To stay on top of this, every month, NATIVE's editorial team spends a lot of time scouring through the world wide web for fresh new talent, who are in their own way breaking boundaries and adding some value to the music ecosystem throughout the country. As we've become more connected thanks to the global pandemic, it has never been easier to put out music and find a niche following. What's difficult, however, is sieving through all the noise, and finding all the diamonds in the rough.
So, this month, from South Africa to our backyards in Nigeria, here is a list of the best new artists who have gained our attention this month.
Langa Mavuso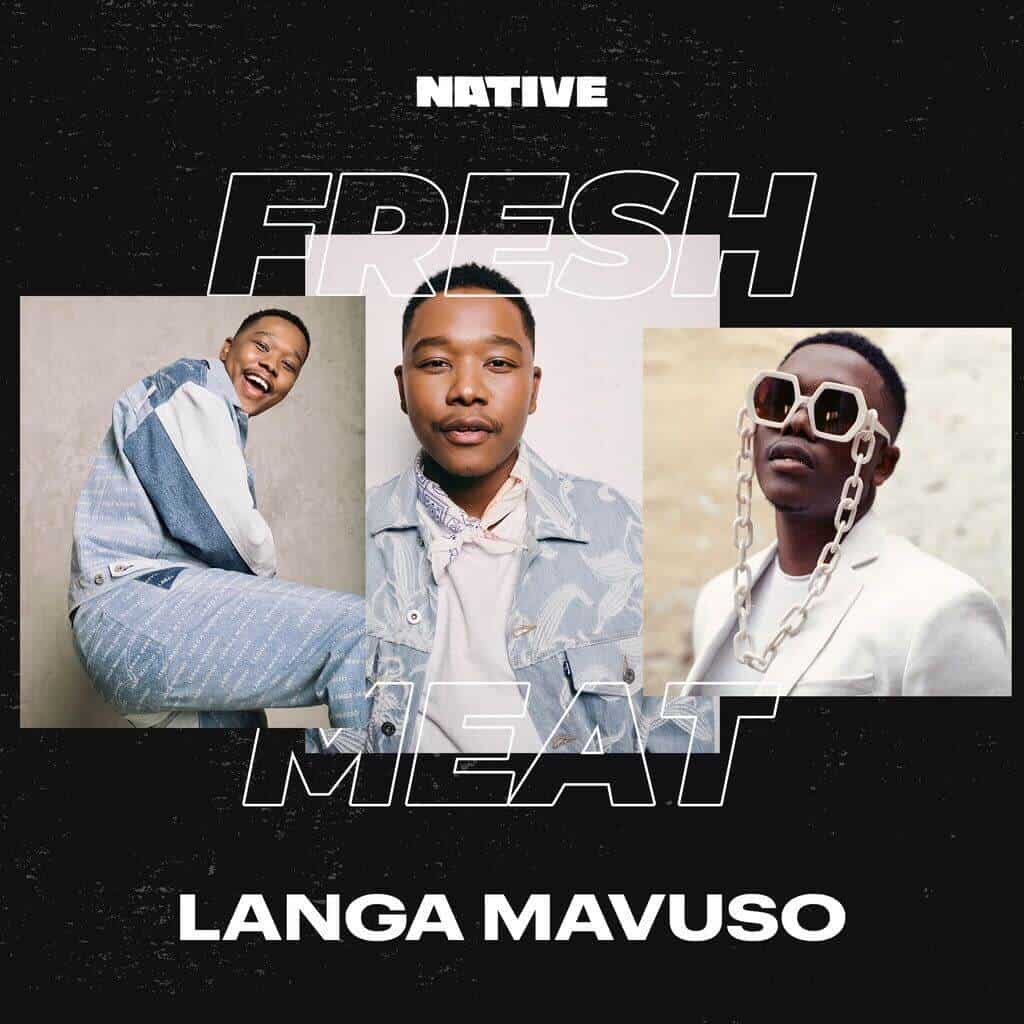 Deezer NEXT is an initiative from the French Online streaming platform, which provides select artists from all over the world with marketing and editorial support for the twelve months that they remain on the roster. This year's class sees talent from France, US, UK, Yemen, Netherlands, Brazil, Germany, and representing the continent is Langa Mavuso from South Africa. Having been making music for what he describes as four short, yet, eventful years, Langa Mavuso made his music debut in 2016, with his EP 'Liminal Sketches',  which earned him audience with South African heavyweight, Black Coffee, who eventually signed him to his label] Soulistic Music. Now, he's fresh off releasing his debut album, 'LANGA', and it's a piece that positions him as one of Africa's brightest emerging stars.
Growing up around a lot of soul and jazz, owing to his parents' preferences, Langa's greatest musical heroes are the legends that raised him; Caiphus Semenya, Ringo Madlingozi, Miles Davis, Stimela, Donny Hathaway, Luther Vandross, Whitney Houston. Growing into D'Angelo, Maxwell, Musiq child amongst others, Langa Mavuso's upbringing through soul's timeless classics have played a huge role in the neo-soul proclivities that typify his sound today. Another key influence for the millennial singer was Tumblr: "I'm an African Tumblr kid making music" Mavuso professes. From the monumental platform, Langa got into the like of Frank Ocean, Chance the Rapper, Kanye West, BJ the Chicago Kid; a more diverse selection of artists, still Langa's love for this cohort, for music in its entirety, remains rooted in soul. But Mavuso doesn't wish to be boxed into that one genre, he is able to travel many musical paths and that is evidenced through his collaborations. On Spoek Mathambo and Blacswet's "Libalela (Pray)" Mavuso explores electronic music, as he also does on the electropop number from Muzi, "Best Friend", whilst one of his most successful collaborations, "7 Seconds" Langa brings his soulful vocals to the hip-hop beat, for a duet alongside British singer, Grace Carter. As Solo Ntsizwa Ka Mthimkhulu spits bars on "See Plenty Dreams", Langa Mavuso ditches is ballard style of singing for a punchy delivery of the song's repetitive chorus. But when he is on his own terms, Langa Mavuso is delivering soulful music from the heart, narrating his experiences, past and prospective, in a universally relatable way. This is what makes his debut album, self-titled, 'LANGA' the resounding hit it has been thus far.
A hopeless romantic – his favourite movie soundtrack is The Notebook's – 'LANGA' is a course in heartbreak, its crooner guiding his listeners through the minefield of pain and destruction, until we see the light at the end of the tunnel, acceptance. That is as far as Langa goes. Though he claims to have 'moved on' on the bitter ballad, "Cheat Code", throughout the duration of his self-titled, Langa remains within that past relationship's orbit, but the key change in attitude between the pain and the acceptance is the hope, the belief that things will end up alright, despite the "Love Lost". Working on 'LANGA' between his chapters 23 and, Cape Town, Johannesburg and London were the locations that offered Langa refuge during his self-reflexive journey of healing from heartbreak. In London, Mavuso worked with Chloe x Halle producer, Linden Jay and on the SA side of things Cape-Town duo Noble (consisting of David Balshaw and Bubele Booi, who produced on 'The Lion King: The Gift'), lent their hand to the beats. Their production on 'LANGA' is outstanding. "Spirit", which could fit on a contemporary gospel album, is one of the standouts in terms of production. With weight sustained keys given power to Langa's spiritual musings, "Sprit" is afforded a long piano outro, to flaunt its magnanimous production. The wholesome beat for "Calamities", the album's opening track features a host of instrumental sounds, rhythm clicking, sharp violins, guitar breaks, as well as R&B drums mingled in with the funk infusions. Through 'LANGA', Langa Mavuso gives himself away completely. With an aim of putting South African R&B on the map, Langa Mavuso introduces to the world his ballad style of singing and his deeply personal approach to writing. Our eyes are peeled and we won't regret it.
Rvdical The Kid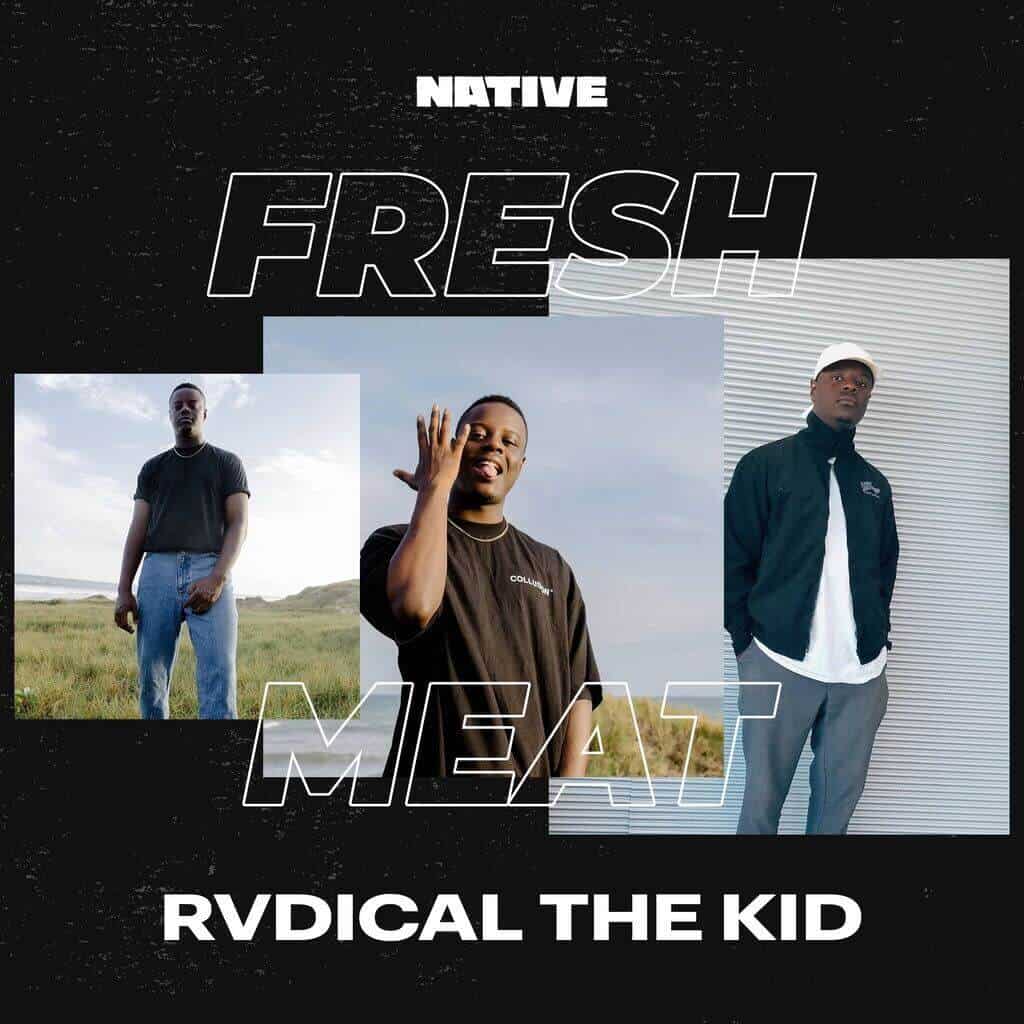 Rvdical The Kid is not exactly Fresh Meat. Whilst he is primed for a take-off any minute now, Rvdical has been on the scene for a good minute, his fresher year taking place back in 2015 with the release of his eclectic debut project, 'Carte Blanche'. Born in Nigeria, the Benin Republic raised producer cum DJ, moves to Accra just after his debut, and has been primarily located there ever since. A truly West African musician, Rvdical's early musical icons were the legendary Nigerian instrumentalists, Fela Kuti and KSA, though Celine Dion, Phil Collins and Kenny Rodgers were also integral to his early listening experiences. However, these acts didn't influence The Kid, per se. These old-hands were simply the voices his father would play for the family; when Rvdical began exploring music for himself, the sounds of the Three Six Mafia, Trick Daddy and East Side Boys were what he gravitated towards at first, later leaning into Chase & Status, Rusko and Skrillex, where he learned the whims of electronic music, than now plays a role in the sounds he offers up to the world.
Also handling production on Tems' "These Days" earlier this year, Rvdical The Kid's latest is titled, 'Little Planet', a strong twenty minutes that build upon the raw display of talent he first aired on 'Carte Blanche'. Where 'Carte Blanche' opens with a hip-hop number infused with electronic sensibilities, as the DJ-producer makes good use of his toolkit, 'Little Planet' houses similar spunk on the lively lead single, "Skimp on the Shrimp" featuring Yonkwi, or the Amaarae-assisted standout record, "NASA". From his first few takes, Rvdical has been showing us just how proficient he is at beat-making and mixing. 'Carte Blanche' is stacked with samples, the sweetest sounding being his chop and screw of Really Doe's "We Major" chorus on "Skyscrapers", which the beatsmith mixes in with disco-like synths. There is no genre that is above manipulation from Rvdical's sword. "Funk With Me" on 'Carte Blanche' plays with the funk sounds you'd expect from its playful title (found also on "Everything" via Soundcloud) and "Free Spirit" later on on the album mixes in afrobeat inspirations with an electronic preference. On his sprawling Soundcloud page he gifts us a trap remix of Odunsi's "Happy Hour", whilst on 'Little Planet', he's adopting reggae rhythms with the drums on "Rosemary" before the beat strips bare to accommodate Maesu's spacey singing. Easily likened to Frank Ocean Maesu has been a long time collaborator of Rvdical's, appearing on the debut project to deliver a delectable "Dopamine", a solid song that could rival anyone of Ocean's ode to narcotics. Like Maesu, Amaarae, Yonkwi and Australian, AyWy are some of Rvdical's oldest collaborators who share like visions with the producer. This is why he finds it easy to invite them into his 'Little Planet' (though not AyWy), for the period.
Digging deep to deliver personal messages through his beats, Rvdical's journey has been an eventful one, full of an eclectic range of vibes shared through irresistible tracks. The road has been long too; the Kid has been on the map for a minute, but with these days he seems to have gained a certain cultural relevance in our collective consciousness that has earned him an ever-growing consumer base.
Olú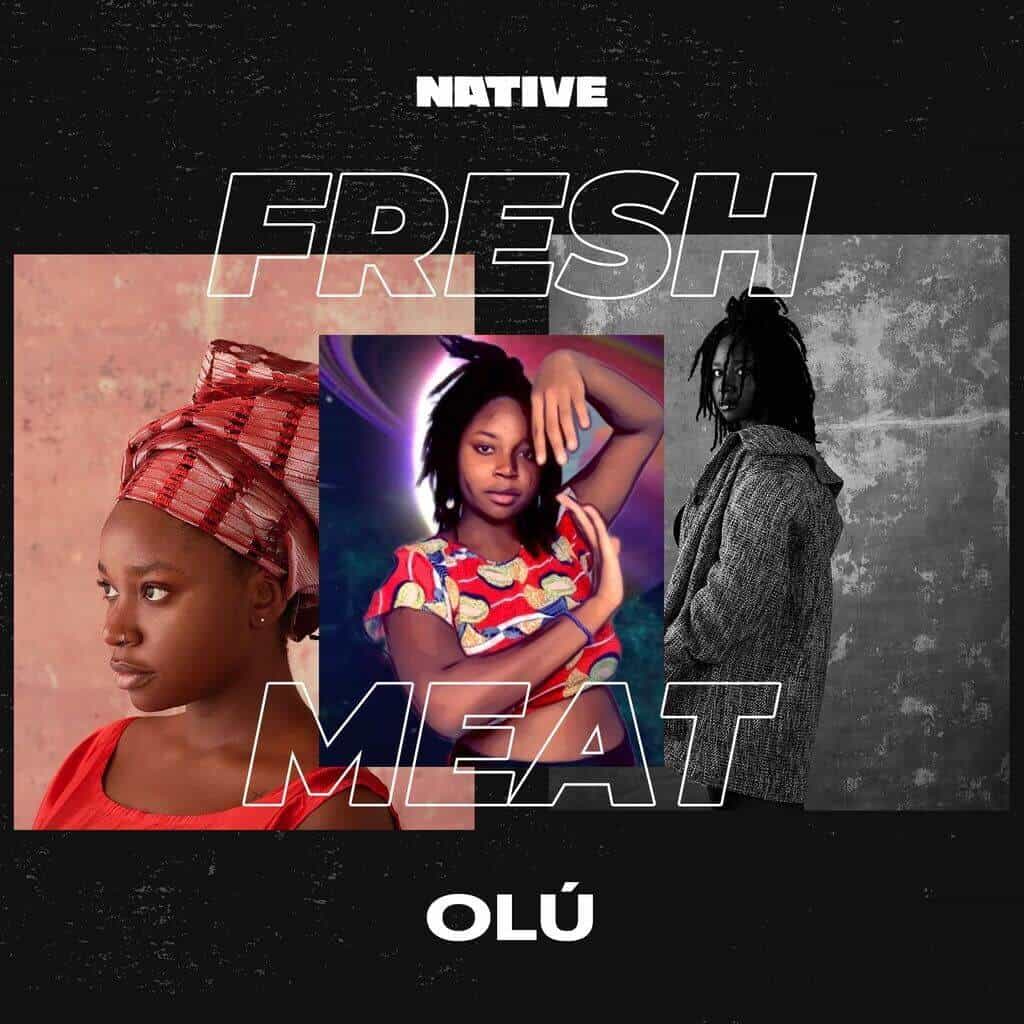 Soul singer Olú's name is a mononym. The succinct moniker is an abbreviation of the artist's first name Oluwatosin evoking the same command and intrigue as musical greats like Beyonce, Adele, Madonna, and more, who need no further introduction than their noteworthy first names. And just like these artists, Olu wields a sharp and soulful voice, forcefully delivered with enough intensity to stir introspection and a constant evaluation of personal truths in any listener.
Her deeply poetic spin on music was first introduced to the world back in 2017 when she released her debut single "The Cry". The stylistic influence of her church background was instantly noticeable in her rich sirenic voice as she pleaded with listeners to wake up to the many injustices of the world. The spit-along confession found her audaciously declaring she was "heaven sent" to deliver this important message to all willing to listen right at the song's opening moments. Accentuated by soft sweeping acoustics, her rich distinct voice was given ample range to showcase its prodigious depth as she invited listeners to think beyond their reality. This soulful take on afropop followed her into her next release "Aye" —Yoruba for 'Life'—which was filled with lucid, distinct storytelling as she narrated a tale of unconditional love and sacrifice in the world backed by brassy, percussive production. A year later, she was ready to let listeners further into her world with the release of her debut EP 'Languages', a 5-track offering which called for more self-reflection and relied on evocative storytelling to hone its message. On each number, she's offering listeners room to contemplate and be present in the moment.
On her sophomore project 'Feels' she guides listeners through a sonic journey as she comes to terms with who she is and how to navigate this newfound self-awareness. Seeing as the singer dubs herself a sage, it comes as no surprise that her music is equally reassuring and comforting, extending a warm embrace to listeners who stumble into her atmospheric soundscape. On 'Feels', you can hear that sonically and personally she has grown as she examines the relationships in her life and the places that have made her who she is today. On "Feels Like" she pines for a lover who is slipping from her grasp, as she itemises a list of things she wishes to feel from true love.
The project drifts like a mindset influx as she's endlessly switching up themes, going from naive adoration of her bustling home-city Lagos on "Lagos Hypeman No-1" and segueing into self-acceptance and unbridled confidence elsewhere on "1111 I Love Myself". Each song feels emotionally descriptive as she opens up like never before, even speaking on mental health on the project's centerpiece "A Thing" which finds her capturing snapshots of her complicated life. 'Music is my rider/sometimes my provider' she sings, admitting2 that the only way out of her self-doubt and pain is through surrendering herself to her craft. The project's greatest success isn't that she's overcome all her obstacles but that she's human and perfectly capable of ascending armed with a deep self-conviction in herself and her abilities as she offers a refreshing take on neo-soul coming from these parts. This is an artist who has a whole lot more to say and who deserves all the attention for her distinct and well-layered soulful contribution to afropop's burgeoning musical landscape. 
OBT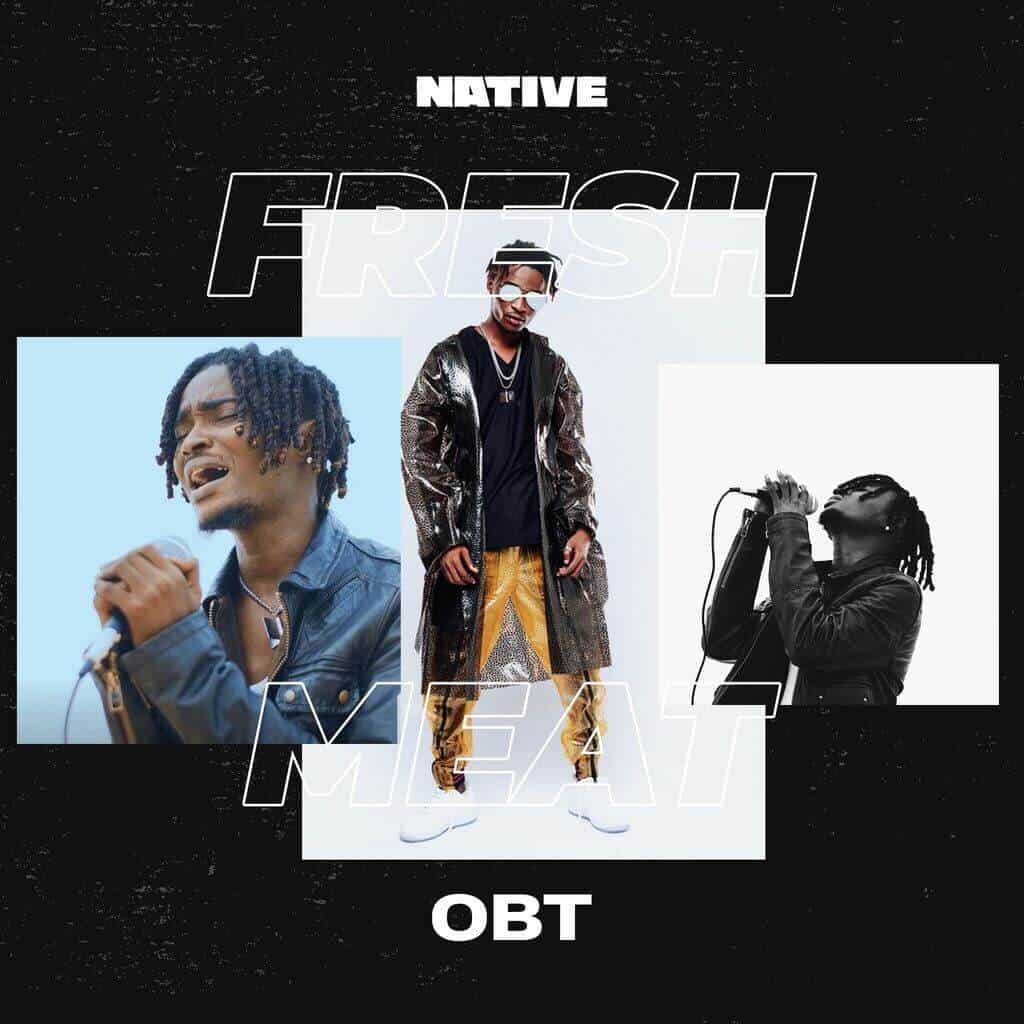 Like most things today, music genres are not static. They frequently grow and take on shape by borrowing from a host of other genres as they inculcate a range of stylistic influences, expanding and growing through different cultures and people. Take for instance, how afropop as a whole, would be nothing without its borrowing from other genres like highlife from Ghana, where it absorbed some of its infectious percussive rhythms. In fact, today, we're coming into times where there is less stringent rules to conform and uphold static genres, allowing artists who neither fit in here or there to flourish with their hybrid brand of music much like Rema, Odunsi the Engine and many new-gen artists are doing exceedingly well today. 
OBT's journey is similar. After studying music production in South Africa, he returned to Nigeria to pursue his music career as an artist and producer, founding a creative media frontier named '95 Issue through which he released his debut single "Killah" back in 2017 and also through which, he has now just rolled out his debut album 'Birdie' earlier this month. The 12-track offering is a culmination of all OBT's sonic influences, latching onto highlife-infused percussive production to match the dreary tenor of his lyrics as he chronicles his personal struggles in life. He explained in a recent interview that the project 'took [him] on several musical journeys' which is aptly seen in the array of melodies that underscore his debut. Whether he's inviting his love interest to take up permanent residence in his heart forever on "Home" backed by a stellar rap verse from Wonder Tha Hypeman or rejoicing about his life and the journey he's had undertaken in search of himself on "Jabulala", he's constantly presenting distinctive and individualistic takes on a range of topics that only he can meld together. 
He's constantly sending off honeyed-toned words of admiration to a lover, endlessly aiming to express the depth of his devotion to his muse (or a range of muses). In any case, OBT wants you to know that he's a man of love and that shines through on a number of tracks on the project like "Water", "Maria", but despite this, OBT still hangs on to his pride on "Debit Lover" where he admits the limit to his love and affection. The song's title alone has negative connotations, showing that the relationship may be one-sided, taking more from him than it is willing to give him in return. But even this emotion doesn't last as the song bleeds into the rhythmic "Closer" which sees him returning to his loverboy languish. And with his declaration of self-assurance and confidence on "High School Dream",  it's clear that this is an artist that has a lot to prove to himself and the world.
His afro-fusion cocktail of sounds is best observed on "Jabulela", one of the projects main standouts which finds him infusing several African sounds from Ghanaian highlife to South African harmonies as he celebrates the continent and its liberating quality of music. Seeing as the song's title is Zulu for rejoice, its up-tempo number makes for an enjoyable listening experience as the contrasting harmonies meld seamlessly and plunges listeners further into his youthful world. What you're left with at the end is an artist who shapes their craft with fine-tuned precision creating smooth otherworldly melodies that are equal parts joyful and pensive, arriving at something that can adequately be enjoyed by anyone who's listening. 
Hermez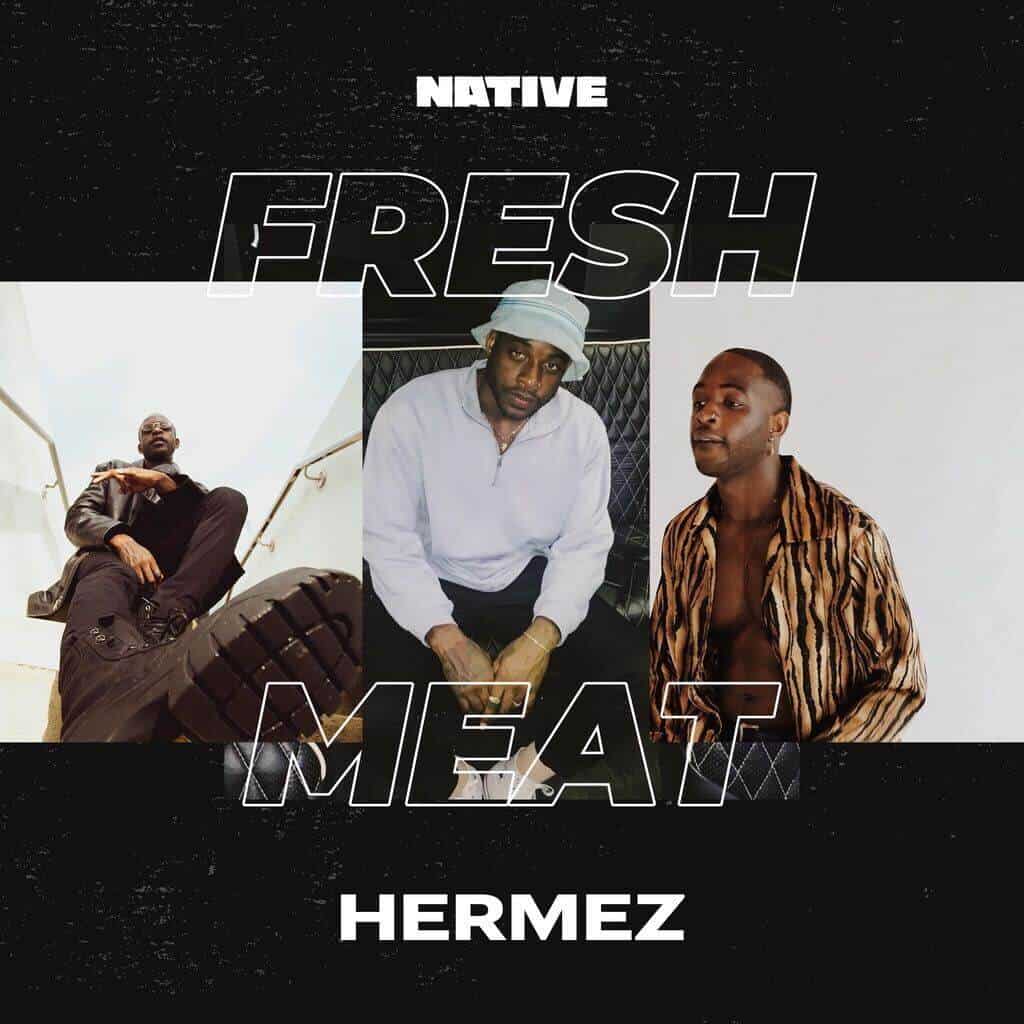 R&b has mutated up to the point where artists can comfortably carve out their own lane, due to the boundless fusion possibilities the genre seems to hold. Atlanta-raised, Los Angeles-based, Nigerian singer, Hermez has curated an engrossing sound that oddly but refreshingly fits together the glossy bounce of contemporary r&b, the immersive vibe of lo-fi melodies, and the occasional polyrhythms of afropop. It's a sonic mix that's sophisticated and unique, but also recognisable and instantly accessible.
Last year saw Hermez' debut, with the release of two projects, a short EP and a full-length LP. 'Late Night Oasis', the 9-song tape that dropped in March, introduced the singer's bent towards moody melodies and writing that bordered on emotiveness, however, it's the late October album, 'Garden Spirits', that offers a fuller glare into what Hermez is capable of. Colourful, cohesive and musically varied, 'Garden Spirits' is a conceptual record of sorts, a utopia for people to enjoy life and live freely as he describes it. Weaving in cross-cultural references that gesture towards being "full-blooded" Nigerian, Hermez offers up his identity while digging into the familiar themes of lust, love, heartbreak and everything in between.
Listening to the 17-song project hones in on Hermez's ability to lay his sentiments bare, leaving room for listeners to relate with his songs even though they're highly specific to him. Even though the through-line is freedom to enjoy one's self, Hermez uses every opportunity possible to detangle emotions and complicated scenarios. In an interview with VoyageLA, Hermez explained that he "worked with the wrong people [and] fucked with the wrong chicks" on the way to becoming who he is now, and he clearly channelled those experiences into an album where playful hedonism, as an escape mechanism, and vulnerability comfortably sit side by side.
This year, Hermez has dropped two new singles, the AYLØ-assisted "Waves" and "All the Time" with MOJO. Both songs flaunt the idea of a stronger artistic identity going forward, with the former playing into his wheelhouse of emotional honesty, and the latter expanding his sound even further into the familiar bounce of Nigerian street-hop, without obscuring the qualities that make his music so distinct. As he continues to grow, Hermez will only get more undeniable—now is the right time to jump on the bandwagon.
Azana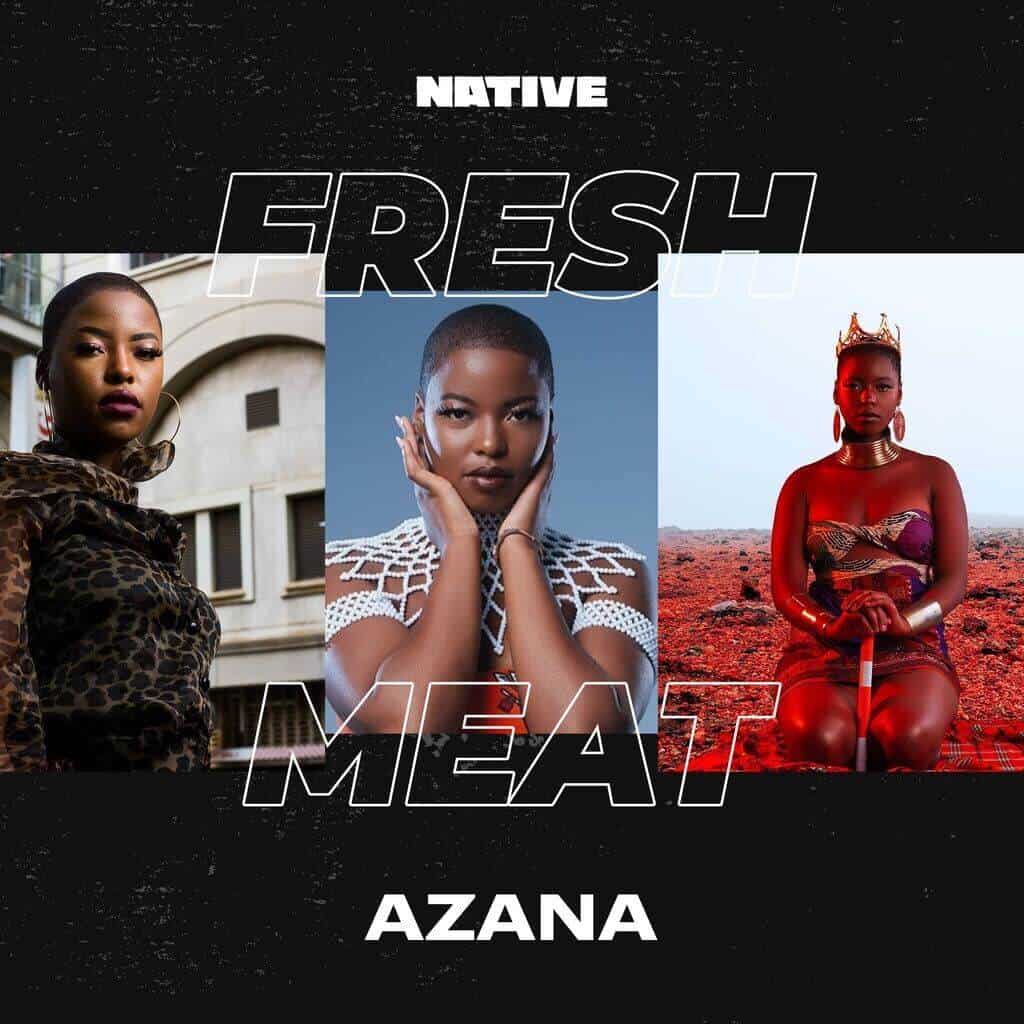 If you scroll long enough through the comment section of Azana's music on YouTube, chances are you'll find a few takes on her being the Zulu version of Msaki. Even though it's a bit reductive, as are most comparisons, it's not the worst compliment that can be garnered by an artist who only gained mainstream attention a few months ago. Especially when you consider that Msaki is easily one of the very best singer-songwriters on the continent. Armed with a rich and profoundly soulful set of pipes, Azana's voice is effortlessly captivating and truly breath-taking.
In April, the 19-year old South African singer made her debut on Sun-El Musician's "Uhuru", bringing a riveting essence to the superstar producer's blaring beat. A rousing call to action and reminder that many Africans still live in less-than-ideal conditions, "Uhuru" instantly showed that Azana is capable of taking on weighty topics. She quickly followed up with "Your Love", which served as the lead single for her recently released debut album, 'Ingoma'. Comprising fourteen stunning and beautiful songs, 'Ingoma' is a wonderful introduction to Azana, an album that's easily one of this year's best full-length debuts.
Although mostly sung in isiZulu, 'Ingoma' benefits from this language barrier, casting Azana as an artist who can conjure vivid moods, by matching her variety of musical choices with a range of melodies that land on many points on the spectrum between breezy and intense. "It comes naturally to me, when I express myself in Zulu it's easier", she explained in a post-album interview with Checkout Africa. Musically familiar, 'Ingoma' jumps from simmering ballads to up-tempo cuts and features a handful of collaborators, but it's Azana's phenomenal voice and specific identity that grounds the album.
At the moment, Azana is juggling her nascent musical career with studying for a law degree—"it's so hard but it's doable", she says. It's that sort of conviction that permeates her music and indicates that she's destined for much greater things, sooner rather than later.
Hanna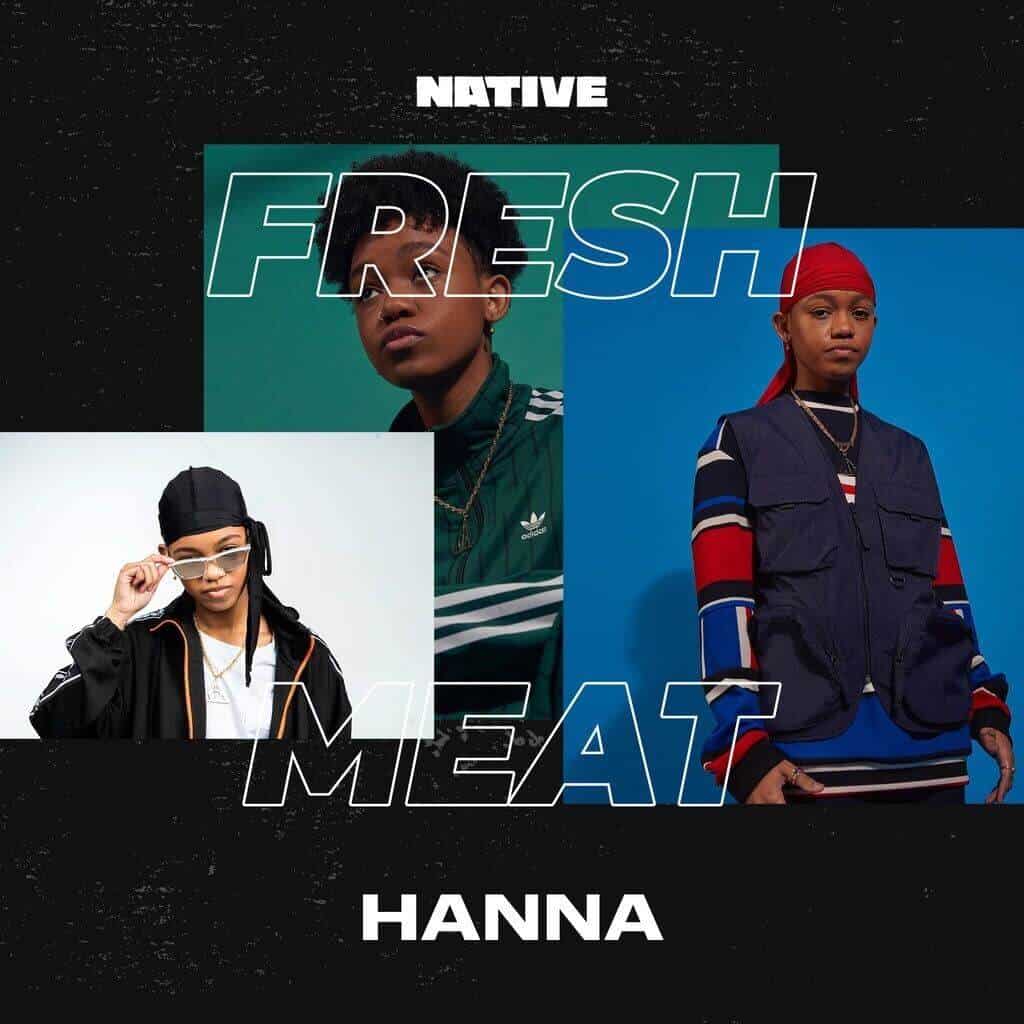 Most times, getting the right co-sign is all it takes for unshakeable conviction to set in. When South Africa-based, Zimbabwean rapper, Hanna uploaded a freestyle video to her Instagram, she didn't expect it to catch the ears of rap superstar Nasty C, but it did, and his positive comments nudged her into taking her rap dreams serious. "The whole Nasty C situation with the comments and that video is actually what made me want to start doing music more seriously", she told University of Cape Town radio. "I hadn't recorded anything at that point".
A year later, it all came full circle as Hanna worked with Nasty C on 'Lift as You Rise', a compilation EP that paired the star rapper and some of his established colleagues—Tellaman, Rowlene, Gemini Major and Lastee—with talented, up-and-coming artists. Having already recorded and released a few singles of her own, Hanna was already stepping into her identity as an artist, and her confidence shone during her cameo on "Outside", as she ran through a scene-stealing 16-bar verse that merged quick wit with infectious arrogance. It might have been her biggest look at the time, but with that performance, Hanna comes across as unfazed, an attribute that has defined much of her music.
Being self-assured is something that's expected of anyone who raps, but in Hanna's case, it goes beyond the trappings of genre that's rooted in machismo: She embodies being young, black and queer in a way that's instantly refreshing. "Young black queen, young black queen/better run that dream, secure that cream", she declares on the catchy hook of "Nigists" as she flaunts her blackness. It plays into her ideal of making music that not only represents herself, but also resonates with listeners—"I just can't rap about nothing/I gotta stay real, I gotta stay true/I gotta be honest", she says on "Peace".
It goes without saying that Hanna is a supremely talented rapper, and even though more people will come to her for the bars, she wants them to stay for the substance in her music. On October 9th, she will be releasing her debut project, 'The Girl in the Durag', and it's already shaping up to be an expansive showcase of her powers. Lead single, "The Girl in the Durag", is a straight-up bar-fest over a stomping beat, while latest single "Low Key" finds her dabbling in neo-R&B cadence for a lustful bop. It's in line with what she told UCT radio: "I also produce and sing, and I enjoy sounds that are quite melodic…I would like to try other genres. I feel like rap is a very small box to put me in". By refusing to let anyone other than herself define her identity, Hanna is shaping up to become even more undeniable as she keeps on evolving.
[mc4wp_form id="26074″]
Featured image credits/NATIVE 
---
Words by: Adewojumi Aderemi, Dennis Ade-Peter & Tami Makinde
---