Olutosin, more commonly known by her fans as Olú, dubs herself a sage; she currently hosts a series of intuitive sessions in Lagos, and her profound desire to help others connect to their truest nature reflects in her music. Her latest venture, 'Aye'—Yourba for 'Life'— is an 11-minute music film directed by Shaun Kalu, which marries the 3 variations of her near 2-year old single, "Aye".
In November of 2017, she released "Aye (About A)" and "Aye (About Z)" as a two pack single, while the final version with Femi Johnson opened up her 2018 EP, 'Language'. While all three are musically different—"A" is an Afrobeat bop, "Z" is a zen-inducing ballad, and Femi Johnson's voice is digitally muffled for a Folktronica bent on the last version—they are all connected by Olú's ruminative lyrics on feeling whole in life.
On why it took so long to put out a set of visuals, Olú tells the NATIVE that she was in no rush to put out a music video. Aye of Z was the first version created, but Olú found the song 'awkward and melancholic' as it did not accurately translate what she was experiencing. It was through creating Aye of A and the version in which she enlists Femi Johnson that she was able to accurately capture how holistic life could be, she explains via phone call.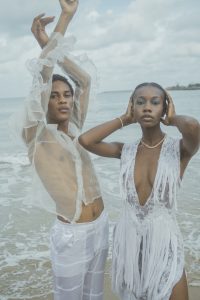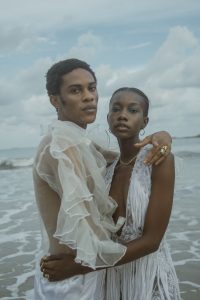 Using performance art, Olú and her cast are able to tell a story: the story of unconditional love and sacrifice in which Lokoja, played by Olú, surrenders herself to atone for the suffering of those around her. Her vision for the music film to translate as a spiritual experience is realised when she comes face to face with her godmother, played by Uche Uba, and she feels the profound peace that comes with such a sacrifice. Lokoja is born anew; this echoes a similar sentiment to the repeated phrase in the music film 'Life is complete'. It seems that this phrase also explains Olú's current attitude towards her upcoming music, as she reveals that she is taking necessary time to process the film's release and does not know what is next for her.
Watch 'Aye' here.
Featured image credits/Femi Johnson
---
Tami is a lover of astrology, music and women. Tweet your fave female artistes at her @tamimak_
---