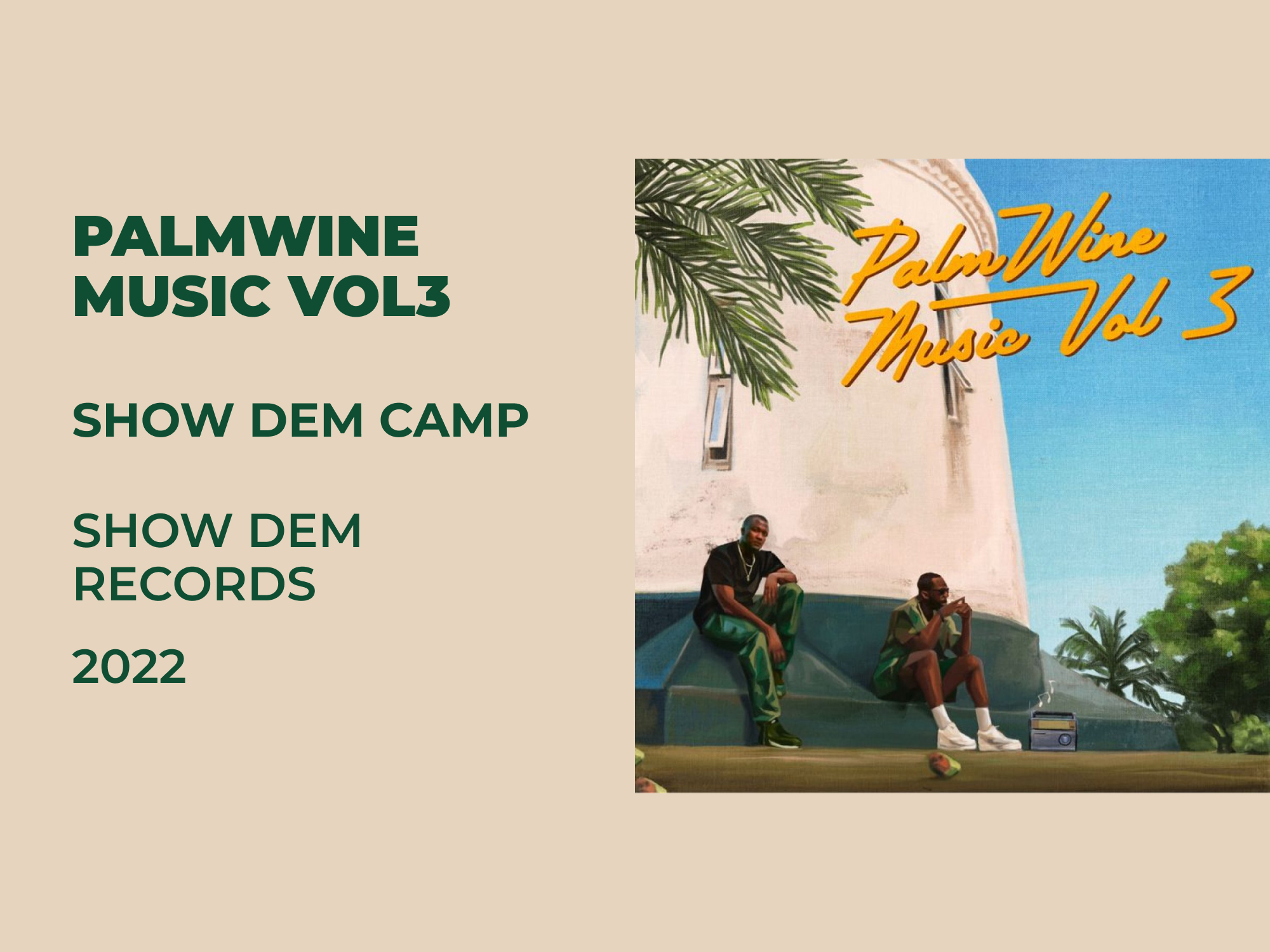 Review: Show Dem Camp's 'Palmwine Music Vol 3'
Their lyricism cuts open new material and techniques waiting to be explored.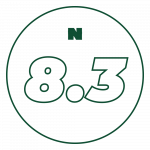 Over a decade ago, Show Dem Camp made an important artistic statement and began laying the groundwork for their cultural dominance. The Juls-produced "Feel Alright" diversified their output, especially considering the battle-ready perception many had continuosly viewed them through. With their EP series 'Clone Wars' marking poignant, gritty territory in the longstanding tradition of conscious rap, the duo of Wale Davies and Olumide Ayeni embraced the colourful tapestry of Palmwine Music, a coastal practice which preceded the popularisation of Highlife. Instantly, the pair fashioned a unique sound, which offered new variations to now-familiar themes without erasing what we love.
In the years since, Show Dem Camp have become savants of Nigerian Hip-Hop. Sprawling, immersive depictions of the country's sociopolitical landscape constructs a large part of their acclaim, but it is their palmwine tapes which have cemented their influence on a section of alternative-influenced pop music. With two albums and a mixtape contributing to the series' acclaim, 2022 began with an unspoken desire for a third album. It was only last year after all, when the duo updated the more favoured 'Clone Wars' series with its fifth album, so listeners of the SDC knew something would have to give, and soon. Weeks ago, the veteran duo began teasing a new palmwine tape which, even more teasingly, was billed as the series' last entry.
Quite unarguably, the rap skills of Tec and Ghost emerge more forcefully in the older series. Their unrivalled wit and observation effortlessly seeps into generational subjects as much as the contemporary, while the lyricism is purposefully streaked with timestamps. On the other hand, the 'Palmwine Music' tapes offer a less technical connection but higher emotive resonance, pulling the SDC community to the group's artistic vision as closely as possible. These ideals are retained in the series' finale, but coloured even more distinctly with established practices from the 'Clone Wars' tapes. 
A consequence of that fusion is the expanded scope of 'Palmwine Music 3'. In our ever-singles driven market, creating an album with seventeen songs is no easy feat. However, this works for Show Dem Camp because they've mastered the artful science of dissection, confronting their themes from different layers to present a robust view of life. No different on the new tape, the markings of romantic bliss and its attendant palaver is incisively and humorously evoked. Right from Nsikak's stirring guitar-led "Intro," a dedication to that vision is established. In the important role of host, OAP Folu Storms manages the warmth she exudes all project. "It's not easy being involved in a relationship; it's not easy loving," she opines in her monologue, "But it's something we all have to go through". 
The project explores the myriad flavours of romantic love as its entire 56 minutes runtime goes through the motions of love. Whether through snapshots of a sensual nature ("Heads Over Heels") or the possessive tendencies of a male lover ("Mine Alone") preceding the cruel aftereffect of a breakup ("Bad Design"), Show Dem Camp remain on-topic for the album's entirety. Romance, while being a theme throughout the series, had previously propped up more urgent desires such as having fun and getting up to debauchery in Lagos. The duo of "System Fail" and "For A Minute" are quite different, from say, "Live Life" and "Rolling" which are records the least tethered to romantic ideals on 'PWM 3'. 
On 'Palmwine Music 3,' Show Dem Camp and their guests follow a more lengthy path to catharsis. Frequent collaborator Tems delivers a typically heartfelt hook on the former, establishing her independence with bright inflections. "I won't give no apologies," she promises, infusing a daring edge early into the project. The latter record is dominated by Nigerian-American musician ToBi who rollicks around the song's production with fluid intensity. "This road ain't paved with no diamonds and gold/ Far from the end of the show, seeking me round of applause," he sings affirmatively, leading the rappers' own combination of romantic commentary and musings on their journey. "Now look we got fans way out in Taiwan," Ghost animatedly raps in his verse, likening that to "moving like a triad." 
Also contributing to the depth of 'Palmwine Music 3' is its trajectory which traces the progression of a relationship into imminent dissolution. While sharpening their lyrical edge with snapshots into their journey, the album's centre retains an essential softness made possible by the immersive storytelling. The fictional palmwine radio hosted by Ms. Storms plays an impressively connective role in that; throughout the album, nerve-wrecking conversations are held with young people, taking the spontaneous shape associated with the media form. SDC have been exemplary world builders since the early 'Clone Wars' tapes, using skits to expound on their relatable themes. On "First Time Caller (Skit)," our narrator mediates between two arguing lovers, her responses fluid and comically flabbergasted as she goes from radio host to potential new girlfriend in a matter of seconds. 
Lagos—where these scenes play out—is infamously streaked with the unpredictable. Folu's role as conductor allows SDC the novelistic range to embed as many stories as possible, creating a multiplicity of voices that further strengthens the album's overall narrative. "Bad Breakup (Skit)" goes the classic route by throwing an open-ended question into the vast ocean of opinions. Over the groovy scoring, people reveal the reasons for their breakups; from the mundane subjects of lovers being unable to cook to the rib-cracking complaint of dating an herbalist's daughter. Jide's complaint of being suspected as a cheat is continued on "Old Flame," where Folu's investigative tendencies take the backseat for Jide and Eno's scuffle, and her exclamation of "ye!" when the former announces his impending wedding to an Amaka is just classic. 
All the thematic material aside, the production on 'Palmwine Music 3' deserves great praise as well, especially considering it's handled by just one man. The reputation of Spax as an album producer has glowered over the years, and his work here is characteristically brilliant. Advancing the lean, tropical vibe of previous palmwine tapes, he colours version three with contemporary edge. More is demanded of percussion, bursting with movements that reveal themselves as recently-influenced. On "Feel Something," there's a roll faintly reminiscent of House music, while "Apollo" and "If It's Love" cue in peculiarities from folk and the Reggae-birthed subgenre of Konto. Ever the naturalist, Spax adapts sparingly touches of string and violin instruments which vivifies his production across board.
With their choice of features, Show Dem Camp combines previous palmwine eras with first-time collaborators. That gives the album its rounded feel, starting off from darlings of Nigerian Pop—Tems, BOJ Oxlade, Victony, Tay Iwar, WurlD–to an international but pan-African scope, calling up the purposeful features of iconic Ghanaian rapper M.anifest, budding English-Nigerian act Bellah, and American musicians of Nigerian descent Mannywellz and ToBi. Each feature delivers stellar performances, especially Nesta and Twelve XII on late-album standouts "Old Flame" and "If It's Love". On album closer "No Regrets," experienced palmwine tapper Moelogo channels the wealth of personal conviction, his sagely vocals enriched with rolling drums recognisably adapted from Yoruba culture. "No be your fault say you no get, I understand say you are stressed," he sings with tender understanding, spurring Ghost and Tec to deliver their most heartfelt bars all through the album. 
It's a viewpoint that the duo have used in the past, but there's even more affection when you consider how far Show Dem Camp has come, as a duo and individually. Everyone recognises their role as "alte godfathers," spurring the communal energy which brought the scene great acclaim from 2017 and beyond. Their status as all-time great rappers is also cemented, while they've continued to carve in-roads into popular spaces through the Palmwine Festival. All these are directly related to the fact that Ghost and Tec are very skilled rappers and even better partners. 'Palmwine Music 3' sufficiently demonstrates how they fuse distinct strengths into an unbeatable whole.
Tec's everyman personality informs his observational skills, and Ghost is reliably technical while shedding layers of intimacy as he's been known to do. In all, their language is very original; the cultural richness of Tec blending with Ghost's stateside heft, a rhyme slayer working in the tradition of Black Thought and Lauryn Hill. Quite obviously, their powers remain pristine—even though this project seems a perfect end to a much-loved series. Their lyricism cuts open new material and techniques waiting to be explored. Till then however, Show Dem Camp have adequately soundtracked the flagrant turns of Nigerian romance in the digital age.
Stream 'PalmWine Music 3' below.
Featured image credits/NATIVE