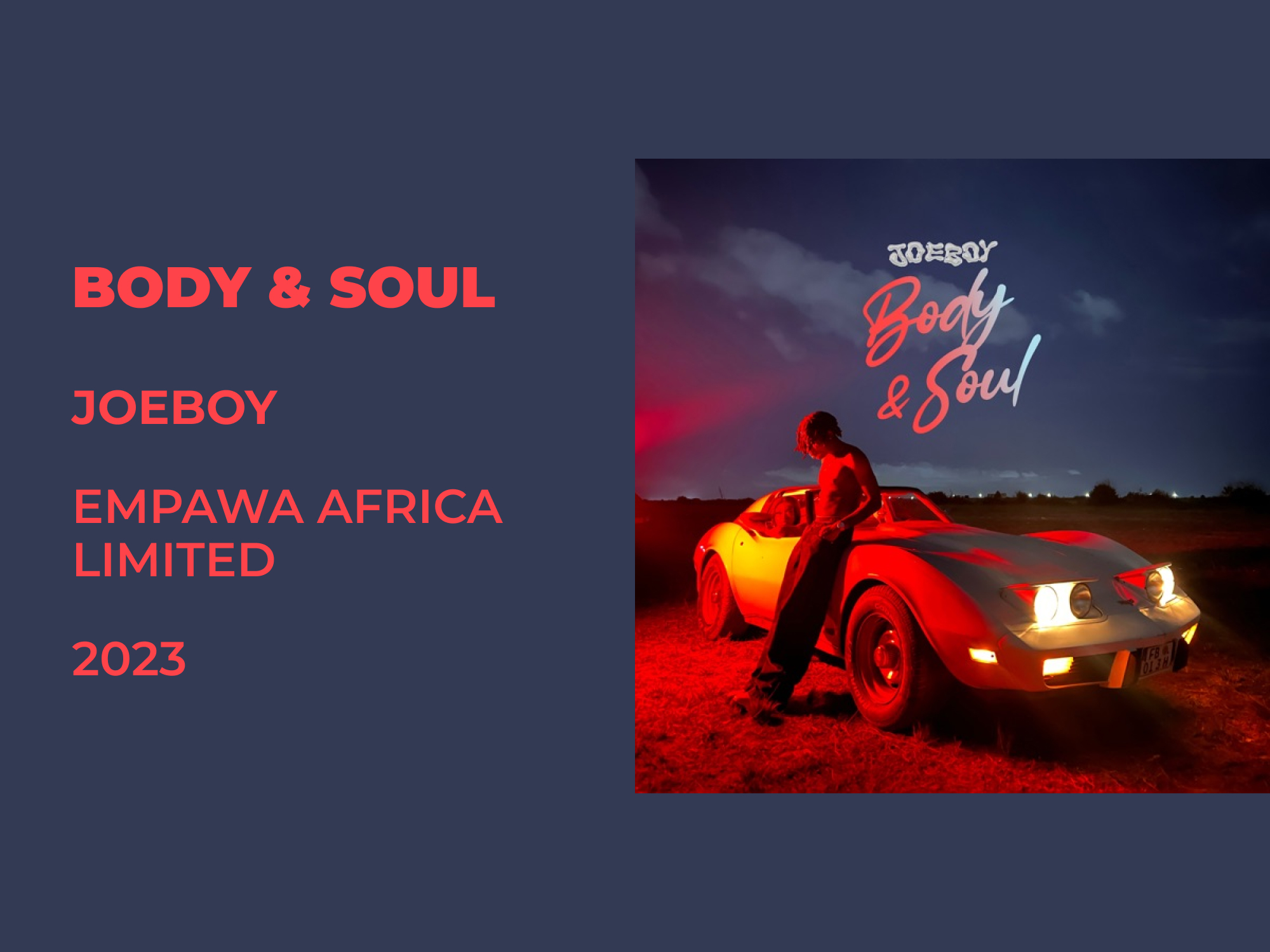 Review: Joeboy's 'Body & Soul'
There's no sophomore slump here, just a bar that's been raised for future efforts.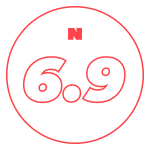 2019 was undoubtedly an integral year in the expansion of Nigerian pop. New stars emerged in emphatic fashion, many of whom have become prominent in the vanguard of Nigerian music. Rema swung into mainstream popularity with three well-received EPs, Fireboy DML made heads turn with 'Laughter, Tears & Goosebumps', Tems' anthemic track "Try Me" became a generational hit, and Joeboy imprinted his voice on ears across the country with the inescapable "Baby."
If there was any pressure for Joeboy to repeat and surpass the success of his debut single, he didn't show it. He followed with "Beginning," the Mayorkun-assisted "Don't Call Me Back," and his debut EP, 'Love & Light', all before that year closed out. Four years later, Joeboy's status has transcended from upstart to mainstay. Floating on the coattails of his limber vocals and an obvious gift for easily memorable melodies, Joeboy—with hit song after hit song—has ensured that his place in a market as competitive as the Nigerian music scene is unshakeable.
Released recently, the singer's sophomore album 'Body & Soul' is an endeavour of artistic growth. Here, his music-making quality, as well as his ability to compile a top-to-bottom long play, have gone up a notch. The Joeboy on 'Body & Soul' is a much improved and better-realised version. "When this album becomes an instant success, I'll willingly forgive all of you that doubted me or said I fell off," Joeboy tweeted a day before the release of 'Body & Soul.' "Even the ones that tried to sabotage the whole project, I'll forgive everybody."
It is no surprise when artists make bold statements like this but in Joeboy's case, the emotions behind his declaration are understandable. His 2021 debut album, 'Somewhere Between Beauty & Magic', had its highlights in standout tracks such as "Call," "Lonely" and "Show Me," but the project cumulatively felt serviceable – especially when placed in conversation with the many other great releases in that year. Entirely lovestruck in its thematic approach and with Joeboy as the only voice across its 14 songs, the album could have benefited from a broader perspective or a variety in execution.
An instant difference on his new LP is the presence of guest features. Far from the one-man show of his debut, 'Body & Soul' finds Joeboy creating opportunities for him and other artists to blend their uniqueness for a balanced result. Although the guest appearances are from predominantly Nigerian acts—with American rapper Ludacris being the outlier—the artists differ in their style and delivery, eliciting a consistent thread of freshness in the tracklist. It is an interesting development, especially since Joeboy's biggest songs are his solo performances.
The opener "Normally," which features BNXN and ODUMODUBLVCK, is both indicative of Joeboy's new approach and the profitability of the features on the album. The trio ease in and out of the track with a smoothness that matches the song's self-possessed attitude. "When we in the club it's a champagne shower/Only see blessing, never see yawa /Can't understand there's a higher power/And we special yeah we nuh do normal no," Joeboy sings. BNXN and ODUMODUBLVCK weave in their own narratives about walking confidently in their own path, the former sprinkling in relatable soul and the latter in his usual irreverent form.
View this post on Instagram
Joeboy's blossoming as an artist is intrinsically tied to his rise as the lead act for the label Services Company, emPawa Africa. After his cover of Ed Sheeran's "Shape of You" caught the attention of Mr Eazi, he was enlisted into Eazi's talent-harnessing, becoming the imprint's biggest success. These days, Joeboy moves like the kind of priority act that keeps the lights on in a label's building, with his star power extending to elevating features on songs by emPawa Africa-affiliated acts, like Nandy's "Number One" and Solana's "Far Away."
More importantly, the headline hits haven't stopped pouring out. There was "Sip (Alcohol)" from 2021, last year's slow-burn hit "Contour," while "Body & Soul" and "Duffel Bag" were released earlier this year to tangible fanfare. All four songs appear on'Body & Soul'; while three of the four songs advocate settling for the sweet stuff of life, they do so from differing angles. "Sip (Alcohol)" and "Contour" carry a dark edge to them, with Joeboy singing on the former, "That's why I sip my alcohol (E we)/I don't wanna reason bad things no more (Oh no)," while on the latter, he mourns the duplicity of his lover. He is the loverboy on "Body & Soul," pledging loyalty to a significant other and, on "Duffel Bag," he is a lavish spender who won't hesitate to cater to the financial needs of his lover.
Love is a constant theme in Joeboy's discography, even seeping into his features as it did on DJ Neptune's "Nobody," which features Joeboy and Mr Eazi. He continues that thread on 'Body & Soul.' On "Check My Phone," Joeboy addresses the dynamics of relationships in today's world of social media and the internet. "Check my phone/Check my Snapchat o/Nothing I Dey hide o/You no go see wetin you Dey find o ye yi," he sings, dissociating himself from his lover's assumption of him being a cheat. It is a song that is bound to resonate with a lot of people who grapple with distrust and unfaithfulness in their relationships.
On the groovy, Amapiano-inflected  "Lose Ya," Joeboy declares his affection and loyalty to his partner, singing, "I wanna be with you and you only/You can have my body, time and my money/As long as you dey loyal to me." At heart, Joeboy is clearly still a crusader of love, but there's more mischief in his arsenal. In moments like that, he still appears like he's trying to sell a character development rather than actually embodying the narratives, but it's fun to at least hear him try. Also, there are guests that make things go down a little smoother.
Oli Ekun, Nigerian online comedian and content creator, appears on "Interlude," delivering a story about his familial and romantic mishaps with his signature, affluent-man drawl. The track is a turning point in 'Body & Soul,' as it presents Joeboy as his hedonistic best. He and CKay question the essence of romance without money in "Wetin Be Love," as they try to convince their love interests to see them as routes to enjoyment. The Oxlade-featuring "Woman" thumping ride on the pleasures associated with the anatomy of their lovers. Ludacris combines with Joeboy on the breezy "Chicken, Spice & Curry," urging their lovers to "Kill 'em with your style and your class/Million dollar smile and a whole lotta ass."
"This album definitely has more edge, it is less innocent than the first one," Joeboy said in a recent interview. "The music on this particular album comes from a very sincere and honest place, so I could say this music comes from my body and my soul," he added. The compactness and sonic quality of 'Body & Soul' is also courtesy of the efforts of the producers. Joeboy invites previous collaborators in E Kelly, Tempoe, BeatsByKO, Dera The Boy and Type A, continuing the synergy they have shared in other Joeboy's projects.
A new addition to the list of producers Joeboy has worked with is Kemena, who also has songwriting credits on 'Body & Soul.' Kemena, who is also an artist, produces "Interlude" and "The Best For You," wherein he also appears as a guest artist. On the latter, Joeboy and Kemena inhabit each other's worlds as they express their care for their lovers. Elsewhere, Tempoe is tagged as a featured act on "Better," like he was on Victony's hit track "Soweto"; although it is Joeboy's vocals that are predominantly heard on the song, Tempoe's handprints are everywhere—with his production incorporating no small amounts of flourishes.
'Somewhere Between Beauty & Magic' may have left many with doubts about Joeboy's ability to curate full-length, 'Body & Soul' does a much better job. It is an album that highlights Joeboy's maturity and growth as an artist. Here, he sidesteps his weaknesses and hones in on his strengths; he sticks to his winning formula of catchy tunes but also throws the appeal of different perspectives that embellish the messaging of the project. Joeboy wasn't entirely wrong to boast about 'Body & Soul' before its release: there's no sophomore slump here, just a bar that's been raised for future efforts.
---