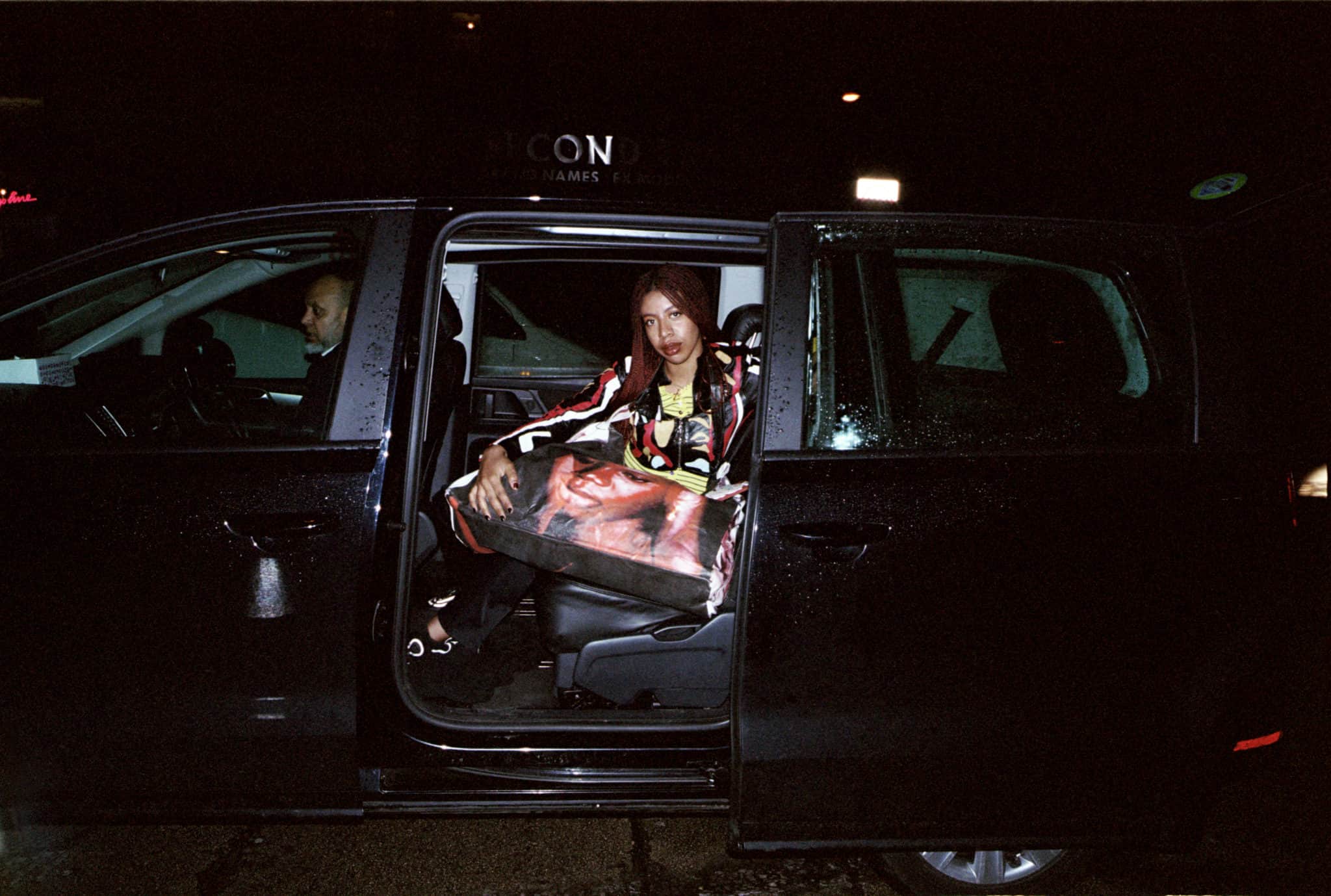 NATIVE11: MOWALOLA
The Central Saint Martins graduate is called up.
Photography: Joyce NG
Last summer, anybody keeping a close eye on the London Fashion scene could not have missed the name: Mowalola. Her graduate collection at Central Saint Martins, inspired by 70s and 80s Nigerian Pyschedelic Rock, depicted an aspect of the nation that has otherwise been hidden, from its population and the rest of the world. With tight, cropped and printed pieces, Mowalola reconfigures Nigerian menswear as she fulfils her predominant intention of celebrating alternative African history and culture. 
Mowa uses more than just her apparel to celebrate Africa, as she collaborates with other creatives from her motherland, Nigeria. The NATIVE spoke with Mowalola about her industry favourites, philosophical approach to fashion and her perception of the new year. She's up next  Now.
What does a new year mean to you?
Mo' Money, Mo' Problems! (Laughs). No but seriously. I feel like each year I'm just learning more about myself, in terms of what I want to create, who I am. A new year for me is when I can just out-do myself. Doing more than I did the last year, learning from my mistakes, moving forward in a more positive way. Just being more open to new opportunities. It's really important to keep moving and growing.
What was the one thing you learnt about yourself that you want to take into 2018?
Never be afraid to fail, because [failure] is a real amazing thing. Every time I made mistakes whilst doing my collection, it just pushed me to do something even better.
What inspired you to take that step to making your own collection?
It was my graduate collection at CSM (Central Saint Martins), so it was something I had been working towards for the past six years. I remember being in first year, and being very nervous about having to do my own collection. But all the growth over the years prepared me from that. When it got to it, I knew exactly how I wanted to present my vision.
How would you describe your approach towards fashion and the philosophy behind your brand?
To me it's about connecting to the people around me, and being able to communicate with them through my clothes and all of the visual imagery I produce. It's important for me [to] represent my country in a different way [than they already know], and show them our rich history. I want to connect with other Nigerians around the world to inspire them to fall in love with themselves again.
What songs will you play to open and close your first solo presentation on the runway?
Late 90s New Guinea Rock Music. That energy is everything. They mix traditional African instruments with the [electric] guitar, and it's just crazy.
Where do you feel you fit into the ongoing renaissance of the arts scene in Nigeria?
I am showing people a different narrative. We don't always have to do all the same stuff to be successful. And [to] look deeper into ourselves to find what we want to create. True Self Expression.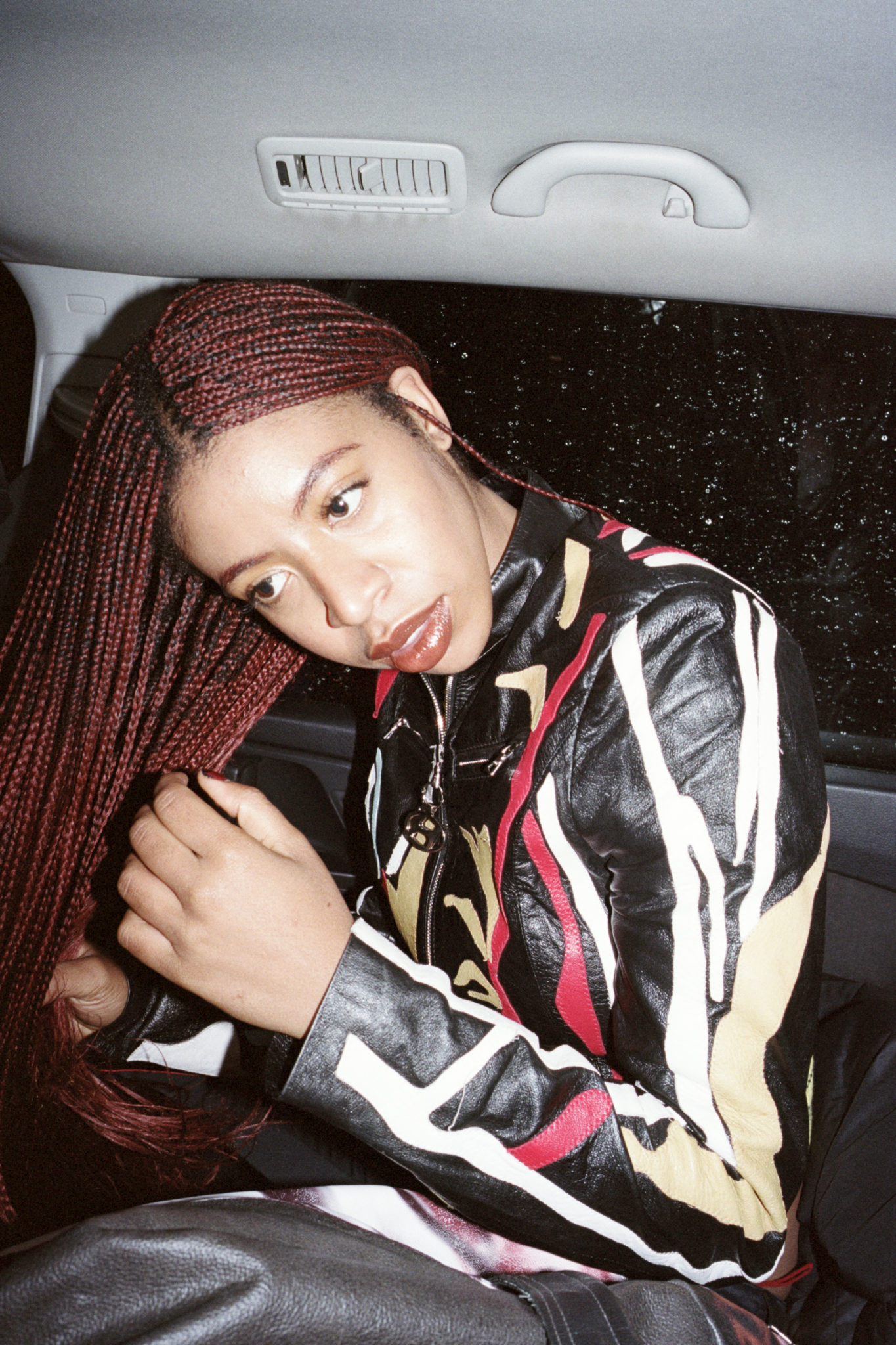 Have you always viewed fashion as the best way to fully express yourself?
No not at all! I studied Fine Art when I was in school. But I feel like all the things I know, I combine it with what I do with fashion. In my work, I create all the textiles, I hand-paint, I pick the music, I create the jewellery. I still have so many ideas of ways to express myself: I want to make furniture, I want to make films, it's really endless. If you have any creative drive, I feel like your mind will always find new mediums to express yourself.
On Psychedelic, you worked with Ruth Ossai and IB Kamara. Who would you most like to work with next?
Arthur Jafa. Viviane Sassen. Crack Stevens. Jenn Nkiru. Petra Collins. And I want to continue working with IB and Ruth, because I feel like they fully understand my vision, and we all share the same ideas. Working with them is so natural.
How do you intend to use your platform for change?
Instead of working with already established models, stylists and photographers, I try to work with local Nigerians who may not be given a chance: people such as Stephen Tayo and Dafe Oboro. There are so many talented creatives in Nigeria, and I feel like they just need people to give them a chance to show themselves.
Who are you tipping for 2018?
IB Kamara. He is the most original, unapologetically black stylist I have seen in a long time. I am constantly moved by his work. It speaks to my soul.
What does it mean to you to be unapologetically black, in today's world?
As black people [even in Africa], we grow up being taught that we should be more like The West, as that is the "right" way to be. We fail to recognise the greatness within us. It's important as black people to look to each other for inspiration. So as creatives, being unapologetically black is to celebrate our beauty, our world and our people through our work.
What do you want out of 2018?
More focus. More collaborations. More enjoyment.