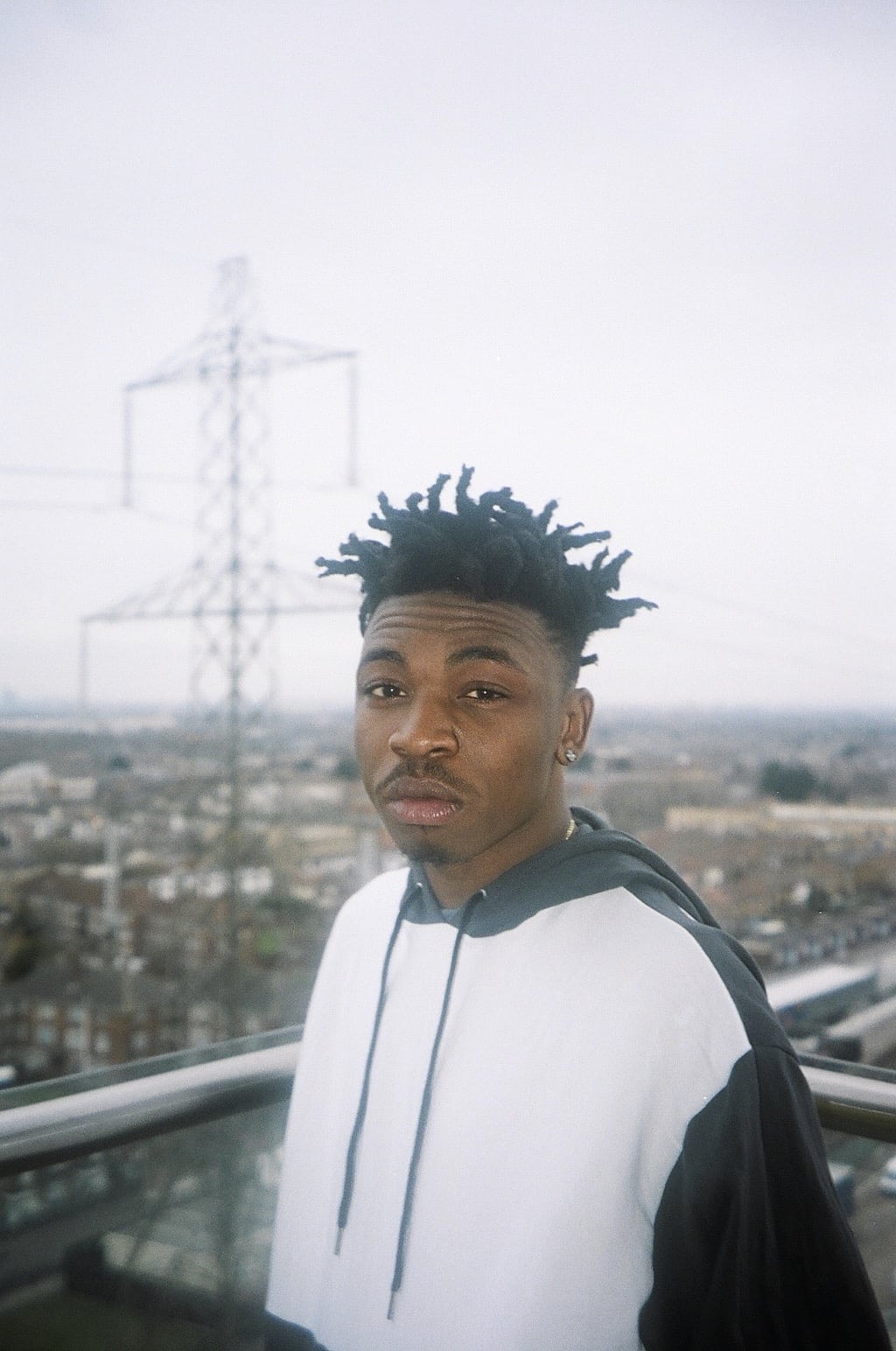 NATIVE 11: MAYORKUN
DMW's Golden Child is heading straight to the top
Words: Afopefoluwa Ojo
Photography: Oyinkan Adeshoye
Mayorkun's earliest memories of music paint a familiar story.
Born Mayowa Adewale-Emmanuel, Mayorkun was introduced to music through the word of God. "Morning devotion would be like a choir rehearsal," he says, describing how prayer sessions also doubled as vocal training sessions. He's come a long way since singing treble at his local church. 
When I walk in on Mayorkun, he's watching performance clips from a recent show, like an athlete reviewing his game-tape. He's smiling, remembering the reaction of the crowd, but still focused on how he could improve. This frame perfectly encapsulates where Mayorkun sees himself right now: he has come so far so quickly, but he doesn't intend on stopping anytime soon.
"How can I say I am successful when there is still a Davido? How can a Davido say he is successful when there is still a Drake? And how can a Drake say he is successful when there is still a Michael Jackson?"
It's a rather blunt way of making sure he remains grounded, but it seems to be working for Mayorkun. Success is relative to him at every step of the way. He is thankful for all he has achieved till today, but he knows how much further he can take it. 
With the growing popularity of Afrobeats worldwide, and Nigerian music being at the forefront of that, Mayorkun recognises the opportunity he and his peers have to represent the genre in the best possible way. Open conversation amongst young Nigerians may indicate a yearning for thought-provoking content in music, but Mayorkun is convinced that all artists are a product of their time. He has seen the memes and tweets inspired by his iconic upfront one-liners such as "I want to poke you like Pokemon". But he doesn't pay much attention to it. "People don't even really listen to what you're saying. Till today, people still ask me, what I was saying on 'Eleko'" 
Whilst he seems to be very relaxed when it comes to the idea of perhaps making more meaningful music, that doesn't mean his lyrics aren't carefully thought out. Take his late 2017 hit "Mama", one of the best songs of last year. The strategic placement of the Ghanian twi phrase "si mi ka odo" – which loosely translates to "let me spend all my money loving you" –  into the refrain of the hook points to an artist and a team that knows just how to reach their goals of world domination. 
The worst assumption that can be made, he assures me, is that Nigerian artists do not have the range to pull off anything. "We're all singing pon-pon now, but if reggae is what is reigning tomorrow, we would all sing it." Where Kun – as he is called by his 30BG brothers – benefits more than his counterparts, is that he is one of the more versatile of the lot. He recognises trends and does not just fit in, but takes them into his own world. He refuses to take all the credit for this though, as he openly admits his song-making process is extremely collaborative; a useful habit he seems to have picked up from his label head, Davido. 
"It was Kiddominant that came up with the Pokemon and Pacman lines – I wasn't even sure about them but he was like 'say it jo, e go blow'"
Mayorkun is half-laughing describing the making of his "Mama" follow-up, "Che Che". He insinuates that he was really testing just how "low" he could go, lyrically, on the single which was a critical and commercial success. He enjoys these songs, especially performing them, but hints that his album will be the best place to really get to know him. 
Looking forward to the rest of the year, Kun wants to keep growing as an artist and as a brand. He tells me about plans to do an African version of "We Are The World", in which he would write the whole song and distribute the lyrics and ad-libs. That would be quite a feat. He's a playful character, but quietly confident in his ability. He knows how hard he has worked to get to where he is now, but he's not putting his feet up. Although he openly admits to staying on-trend with the popular sound of the pop landscape, Mayorkun knows how to make people feel something. That in itself is special and is what will see him continue to elevate to the lofty heights he envisions himself at.