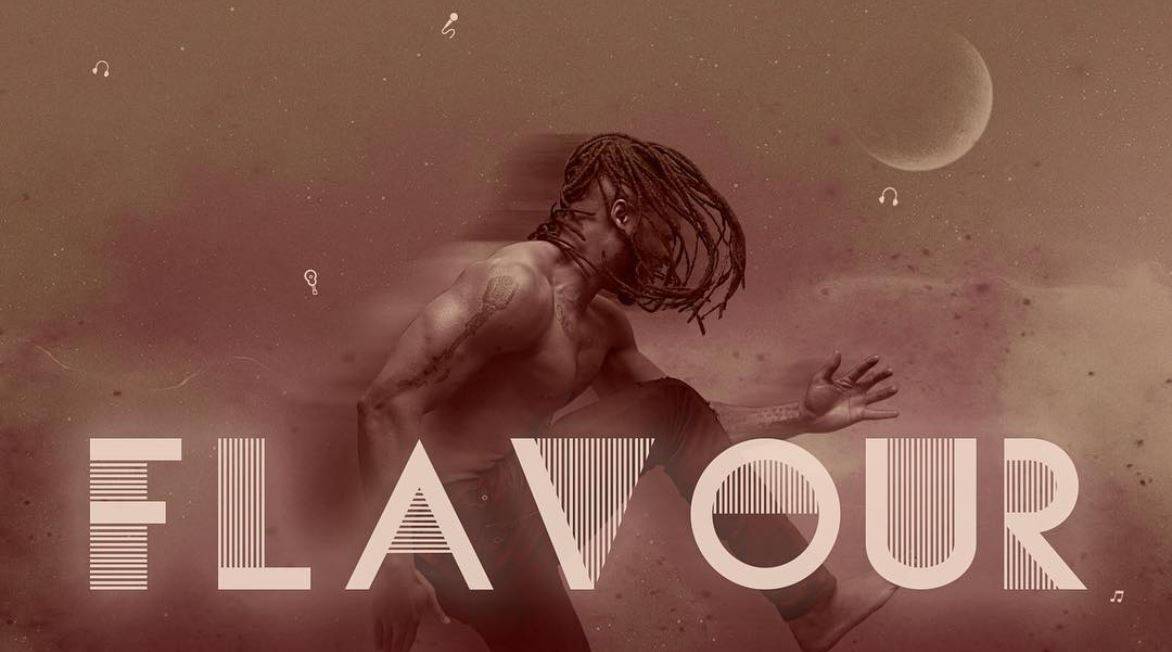 Essentials: Flavour's 'Ijele – The Traveler' should scare your favorite Afropop artists
The perfect cross between two eras
Masquerades come in different shapes and sizes and while some are regarded more highly than others, they are not on the same level with mere mortals. Flavour may be mortal but in a world where oldtime genres have become a fancy tool for so-called alternative artists to sprinkle on electronic production, Flavour has remained a living tribute to the music of our parents. His latest album, Ijele – The Traveler tilts him even closer to godly status than ever before because it sees him embrace the pop sheen in a way only skilled artists can.
https://www.instagram.com/p/BV0WyxVDpwy/?taken-by=2niteflavour&hl=en
'Ijele' is the biggest masquerade in Igbo culture and it only appears on rare occasions to infuse more life into festivals. Flavour uses this cultural references to describe his music's tendency to impress and with 17 fresh new tracks (including a skit), there's bound to be a shuffle on music charts—especially with production credits from industry juggernauts, Tekno, Del'b, Jay Stunt, Young John and Masterkraft. Ghanaian rapper, Sarkodie also joins Phyno, Terry Apala, Zoro, Semah G Weifur and Chidinma to add vocals on Ijele – The Traveler
Flavour's archetype romance theme that makes him so popular among feminine audience is instantly recognizable on the album with track titles like "Virtuous Woman", "Sake Of Love", "Nnekata" and more. He also retains his high-life melodies on tracks like "Ukwu Nwata", where he once again proves that indigenous genres can sound just as wavy as any pop genre with the laid back guitar riffs and Afro drum samples produced by Jay Stunt. He sings primarily in Igbo for the track praising a love interest vivified by whistling and cat calling in the background to conjure images of romance in a traditional setting. But Flavour ups the pace on the bridge and it makes you wonder what the high-life artist would sound like on a Travis Scott beat.
While we wait for a forward thinking DJ's refix to make our dreams come true, Flavour ticks off a Tekno collaboration off our bucket-list with "Catch You". Since his cameo appearance in Tekno's "Yawa", we've anticipated their joint work and as it turns out, we were right to. "Catch You" demonstrates just how versatile the new Afropop wave—popularized since Tekno's Krizbeats produced "Pana"—is. Tekno produces a mid-tempo layer of ambient piano, guitar and wind harmonies held by tin pan drum patterns for the romantic dance number. The minimalist beat emphasizes vocals and Flavour's serenade caresses the beat as he references Fela's "Lady" chorus to show his vocal range screaming "She go say she be baby. You no go call am woman oh" without missing a beat.
"Body Calling" listens like the trap fusion we wanted and it's better than R. Kelly's similar attempt with his 2013 Black Panties album. "Body Calling" features the spacey EDM infused trap beat along with Terry Apala who has shown his aptitude with Apala trap on previous singles but even his auto-tuned vocals can't outshine Flavour's. Despite the Igbo lyrics, "Body Calling" will feature at strip club turn tables without raising any eye brows as Flavour touches all the appropriate subject.
Phyno gets a feature on Ijele – The Traveler through "Loose Guard", another love song that allows Flavour show just how wild his food metaphors can get. The album contains enough sexual food innuendos to make you question the reason Flavour is called Flavour and "Loose Guard" has a few of those. Young John produces the beat with a similar flute sample heard on Olamide's "Love No Go Die".
"Sake Of Love" also features the trendy tin pan drum we've heard from Davido, Run Town and everyone riding the new Afropop wave. Masterkraft produces the beat adding synth sounds with the guitar riffs. Sarkodie delivers a rap verse in Twi and English on the love song that listens like the perfect cross between the P Square and Tekno era.
Flavour shows his versatility on Ijele – The Traveler by immersing himself into the pop scene without tainting his high-life style. This allows him expand his already wide spread fan base and really challenges Afropop artists to do better or before all their fans change camp.
Stream Ijele – The Traveler via Apple Music below.
Featured Image Credits: Instagram/2niteflavour
---
You are meeting Debola at a strange time in his life. He wandered into a dream and lost his way back. Tweet at him @debola_abimbolu
---