Meet the 22-year-old singer and producer, who is spending his post-graduate years making people dance
Words: Stephenie Ohumu
Photography: Bai Joiner
Minz and I are in a house in Apapa, west of Lagos Island, fighting. Me on one side, insisting amala is crap; him on the other, swearing on everything he holds holy that, Amala – which he says tastes like Tuwo – is God's gift to mankind. The calm, self assured way he insists on amala being the shit, will be present throughout the entire interview.
Olúwadámilọ́lá Adédọlápọ̀ Amínù, better known as Minz, is one of the brightest stars in the emerging pop music scene in Lagos. Having moved a lot as a child, growing up in Surulere and then Ajah, Aminu has paid his dues in the Nigerian education system. After attending two primary schools and two secondary schools, he ended up at the prestigious Babcock University in Ogun where he studied International Law and Diplomacy because, "that was what they told me to do". The infamous "they" that he speaks of are his parents, a sentiment many African teens can relate to.
He recites this short biography in what felt like a disinterested elevator pitch, but that changed when we arrived on the topic of his music. He looks puzzled when I ask him at what point he realised music was his calling: "I've always known. I have believed in myself from day one, [I have] always seen myself as an artist."
Minz tells me his influences, none of them too surprising for a 22 year old pop star to be: Bryson Tiller, Kranium (he sings this), Tory Lanez, Maleek Berry, "and a bit of Wizkid." Which bit? "I don't know," he laughs. "Wizkid is such a bad guy. Sometimes artists will be in the studio, recording, and they'll tell them 'Wizkid don talk that thing' [and they'll have to do it again]." He speaks about Ojuelegba's chosen one with a sense of admiration and pride, as you would expect from an upcoming artist who may see a bit of himself in one of the nation's greatest exports. Minz's single "Aunty Patricia" channels the themes and cadences Wizkid has built a career off. But he isn't quite as "bad", not yet anyway. He remains an independent artist for the moment, wishing to do things in his own way and in his own time, dissimilar to an artist such as Wizkid who came out with strong label backing.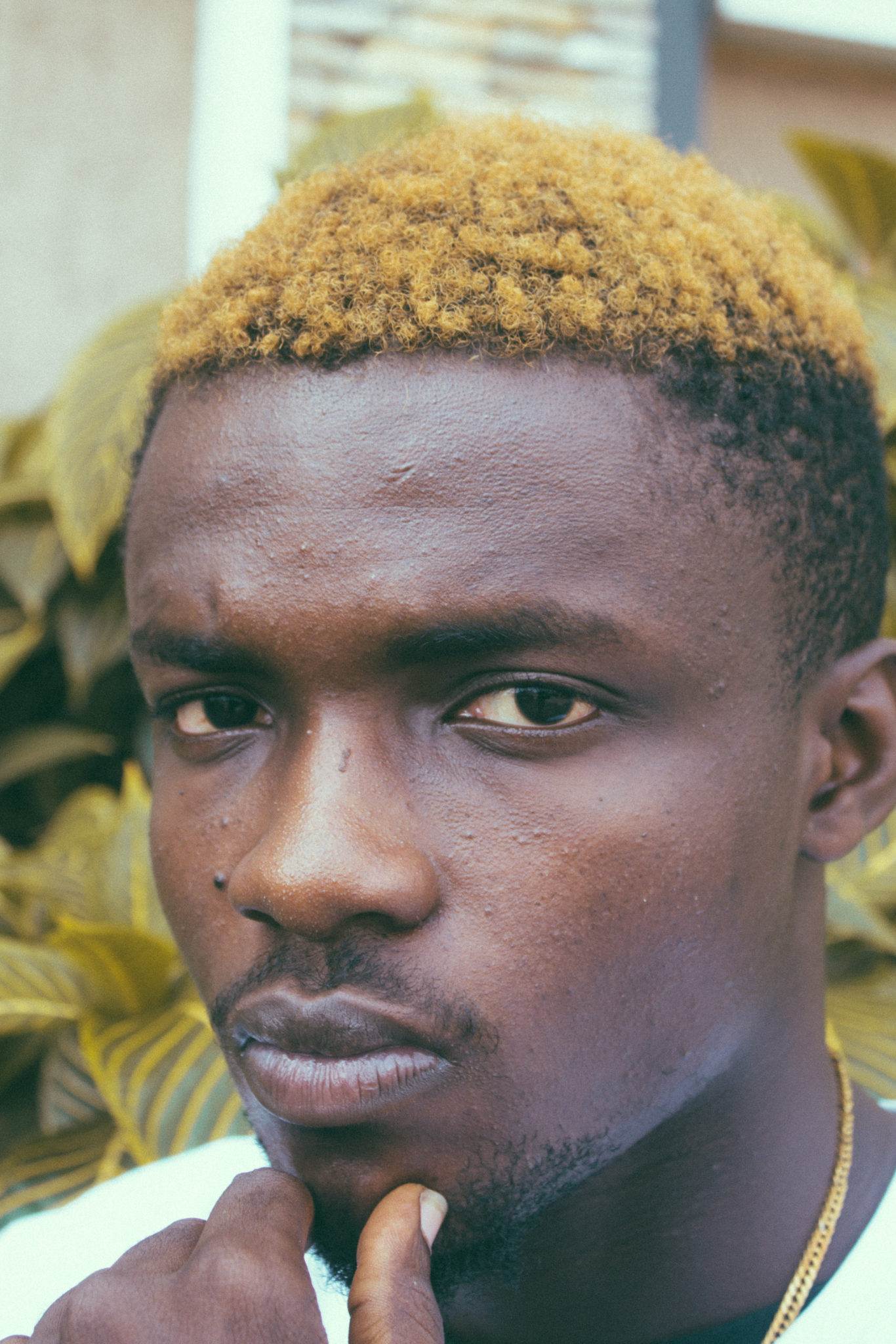 Minz has produced all six of his released songs, save a collaboration with Mowizzy on Odoyewu. Duality however does not translate to proficiency, and Aminu readily admits this, confessing that of his two skills, singing comes more easily.
"Beat making, is dynamic." He says, "Each beat chooses its path to life."
Some are products of ideas gotten while watching TV  – Family Guy, The Simpsons, and American Dad are his go-to shows. Other beats are formed from melodies that just "creep up" when he retreats into himself, or when he stealthily records people talking. On "Neva Stop", just underneath the beat, a loop of an indistinct female voice can be heard saying, "stop, stop". "Story", his latest street-heater with over fourteen thousand plays in twenty-two days, starts with a dog's bark. "I like experimenting. I love to play and twist sounds".
The result are songs that double as experiences. A Minz song sounds eerily deconstructed, with fully immersive instrumentals (he particularly favours percussions. There is a level of relatability in the stories he tells, to the point where your experiences belong to Minz. He leaves things for you to find, things that make you backtrack and listen carefully (no you are not hearing things, there really is a dog barking on that track) and Minz assures that you will never be bored listening to him.
To lose his recording virginity, he recruited the help of a group of friends, a laptop, and a mic. In 2011, just out of Secondary School and believing himself a rapper, Minz recorded his first song on a Lord Banks beat titled "Stack it Up". Like most first times, it was not pleasant.
"It was painful to listen to." He says, wincing at the memory.
If at first you don't succeed, try try again. A year later, in Prolific Studios on Ogunlana drive, close to Surulere's famous Amala Shitta, Minz made a second attempt at recording, this time singing. The resulting song was never released due to technical problems. As more recordings were made, Minz's sound got bearable, then good, then better. His songs today do not discriminate birthplaces. Some of them are born within soundproof studio walls, others, like "Neva Stop", on his laptop, in front of his parents.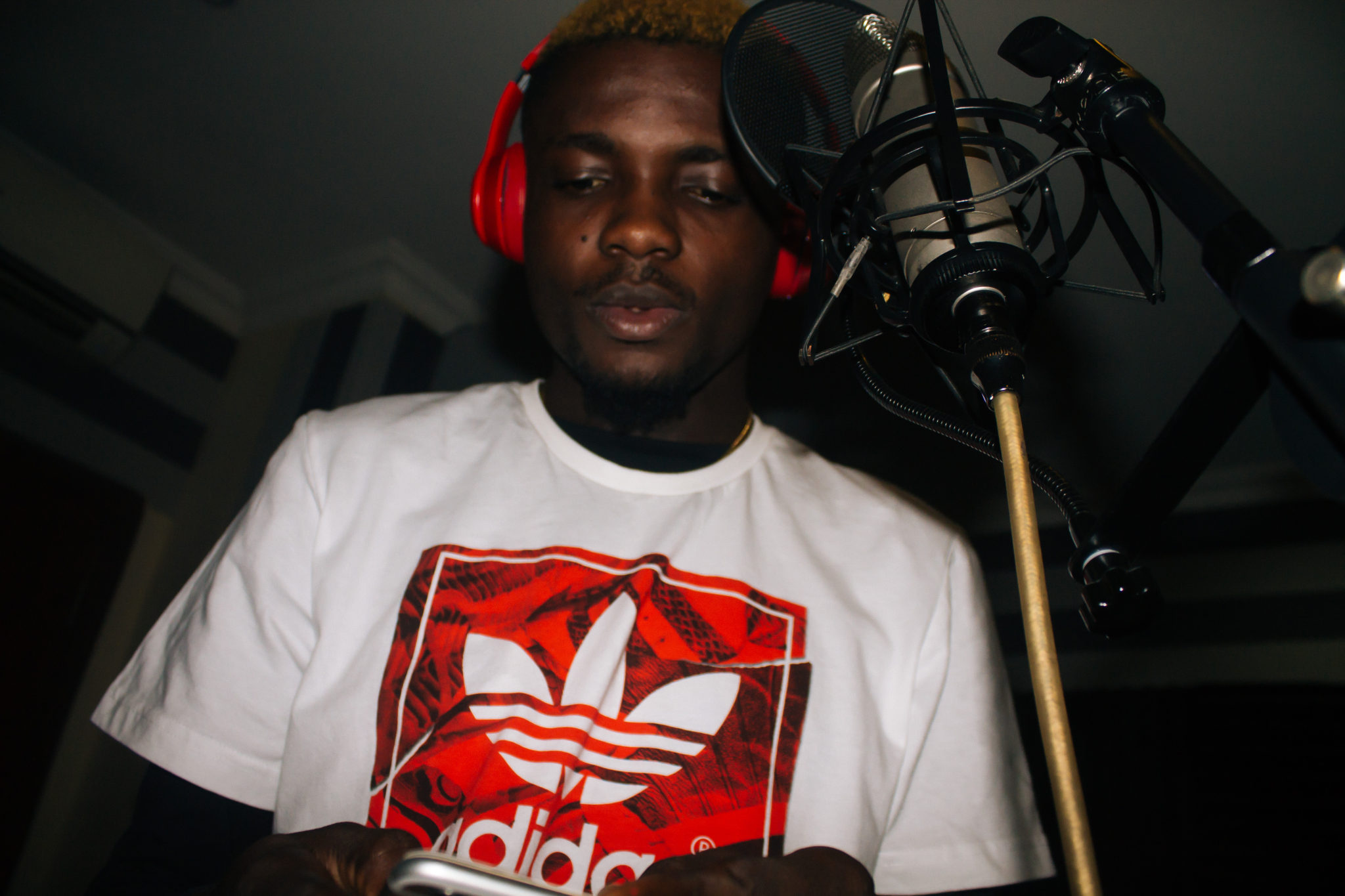 As both a singer and producer who leans heavily on drum-based compositions, it is hard to not compare Minz to Tekno. Of the comparison, he smiles, insisting Tekno is a cool musician, but one different from him – other than the fact they've both dyed their hair blond. For one, the sound we are vibing to, the face we currently see, is not Minz's real face; at least not all of it. Just like his inability to stay put in schools, he will not stick to a sound for extended periods of time. "Constantly evolving" is how he puts it. He has found his comfort zone in the current Afrobeat wave but he will continue to grow. His infusion of other sounds: trap, highlife, reggae forms the foundation of an end goal of contributing to, and maybe changing the African soundscape, while creating as much content as possible. "I'm a new nigga on the come up/I'm working from ten to ten" Minz declares on "Know", warning a nosy lover that anyone hindering his mission is dispensable.
"One album a year then?" I ask, referencing Olamide who has put out six (and a half) albums since 2011.
"No, no, you need to let songs thrive. Bodies of work will be frequently dropped, but, not albums per se, not like, sixteen songs."
"So, like, EPs?"
"Yes", he agrees, but pointing out that he would rather label these short length projects "playlists" a la Drake and More Life. The insistence on his naming these projects playlists shows that, like Drake, Minz is considering the music scene's change in the internet age, and the desire to categorise product in different ways. Minz is one of the new crop of musicians announcing the new role of the artist, not only as an author, but also as a curator.
"All I ask is audience. To be heard. And Imma get it." Minz tweets, about two weeks after our rainy day conversation. This talented creator is trying to connect with us, we would be wise to welcome him. Already, there are tell tale signs of Aminu's profitability. "Aunty Patricia", his most listened to song, and as such, the only single with a video (which he hates) , has 214,000 listens on Soundcloud, and 66,000 views on YouTube. With the promised fusion of delicately conjured danceable beats, sample experimentation, genre skipping, and familiar themes presented as relatable curated experiences, Minz the "fire boy" re-engineering Afropop, will be unstoppable.