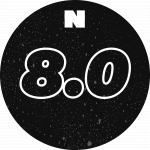 "I didn't want you to see what's coming – that's the essence of this album"
This is what Adekunle Gold had to tell Apple Music of the final record on the album, titled "My Ex". Upon reaching that point, one thing is clear to everyone who listened in full; in this sense, Adekunle Gold has prospered. With ten worldly tracks stacked cohesively atop one another, each side of the decagon that is his third studio album, 'Afro Pop, Vol 1.' brings an unexpected display of musical dexterity, which portrays a professional growth as much as it portends global success.
Adekunle Gold has been inching towards this, subtly. More discreet than Tiwa Savage or Burna Boy or Rema, whose different PR campaigns have seen them cover billboards, star on late-night TV and feature extensively across global-reaching publications. This year, it was revealed that AG had secured a deal with Universal Music Group subsidiary, Virgin EMI Records, but even last year, signs that he was pushing for a global audience came through his first joint venture with Nailah Blackman on Walshy Fire's "Outside" off 'ABENG', just weeks apart from his contribution to Michael Brun and BélO's 'Lokal', "Eda". His singles, "Before You Wake Up", "Promise", "Young Love", and even "Kelegbe Megbe" (note: not "Jore" as its sparse lyrics are predominantly in Pidgin English) stripped themselves – though not completely – of the Yoruba tongue that seduced listeners during Adekunle Gold's breakout years, when he was still under Olamide's feeder label, YBNL. "Sade", "My Life", "Orente", "Pick Up" all featured extensive conversation in his vernacular tongue, but as his ambitions ventured overseas, so did his primary mode of lyrical delivery. Understandably; the world is ready for an Adekunle Gold – an alternative Nigerian artist, who feeds the fancy of both mainstream pop channels and traditional folk and highlife predilections – Adekunle Gold had to do all he could to make sure that he was ready for the world.
Nigeria has been taking baby steps towards global domination for some years now. Africa has always had its art at the centre of cultural production, but in recent years, the continent has become the subject of much global intrigue. Despotically prodding at the human race's region of origin as if it were an infant child to be coddled and smooched, Western popular culture, which eclipses global conversation, has adopted an "Africa Now" stance, which purports a sort of reintroduction to the richly populated continent. Africa is the baby which all the giants from West to East want to hold; our country, Nigeria is its cheeks – the first port of call for curious powerhouses in global industries stretching from music to technology; the seemingly malleable region that commands the most attention from outsiders on a touristic adventure. The current neo-colonial dynamic of this cultural exchange deserves our critique, but it would be dishonest to imply that the Africa to the world narrative has been solely to the detriment of Nigerians (though our dominance in African affairs is likely to the detriment of other African nations).
In the world of music, some will argue that 'to the world' began with Mo'Hits' brief stint with G.O.O.D Music, that this was the start of contemporary Nigerian pop's crossover into the international market. I like to take that glorious year, 2016 as the real turning point for Nigerian music. International collaborations had been popping off for years; in 2013, the ever-relevant 2Baba teamed up with T-Pain for the club buster, "Rainbow", the same year that Rick Ross made his appearance alongside Nigerian pop's more prolific brothers on "Onyinye", which was preceded a year earlier by Akon's feature on P-Square's 2012 hit single, "Chop My Money". In 2015, leader of contemporary Afropop's latest charge, Davido linked up Meek Mill for the slept on single, "Fans Mi", but it was the year after that, when his long-time rival, Wizkid bagged a surprise remix from Drake and Skepta – both kings of their respective turfs at the time – that the frequency and consistency of Nigeria-International collaborations stuck.
The year was 2016; and since then, Nigerian music has been a mainstay in global music conversations, growing in relevance with each emerging artist with a flair for Western appeal. The idea of 'crossing over' no longer seems so daunting, impossible or exclusive these days, and we've seen this to be the case with artists such as Fireboy DML and Rema, who in less than two years on our radar, have made a name for themselves all over the world – a feat that took Tiwa Savage, Davido and Wizkid over half a decade in Nigeria's limelight to achieve. With global recognition comes global acclaim, exemplified by Burna Boy's year-long Grammy campaign, and it is in this is the climate that Adekunle Gold's 'Afro Pop Vol 1.' has already been touted as an Academy Award contender (with some corners of the internet giving Gold's 'Album of the Year' above Burna Boy's 'Twice As Tall').
The contemporary influences and Western appeal are one of the first points of note on Adekunle Gold's 'Afro Pop Vol 1.'. His first body of work with EMI, Gold's 'Afro Pop' title suggests a comprehensive summary of the sounds that rule African pop music; incorporating GQOM styles ("Sabina"), staying true to his highlife origins ("Water Carry Me") and delivering a quintessentially Afrobeats song ("Firewood"), Adekunle Gold does his title justice. However, his flexibility doesn't end at simply adopting varying musical tastes from his local sphere of influence, what listeners and this writer seem to have picked up on first is Gold's ability to craft these recognisably Afropop genres into Western-defined pop songs.
What Gold himself describes as a drivetime summer bop, "Here for Ya" could easily play on London's Capital 1xtra,or fitted into a road trip sequence from the Hollywood hills. The song begins with echoed chants, "I'm here for ya" and ominous chords that kick into an electronic beat (courtesy of Diplo) which is augmented by Pheelz homegrown production, featuring vibrant horns and a mixed riff that plays like every other pop song blaring through Western radio channels. Lyrically too, Adekunle Gold transcends borders, singing of his devotion to a single girl, in an attempt to prove his worth to her. In any other setting "Here for Ya", would be a generic cliché worth of few commendations, but in the context of 'Afro Pop', this quintessential "World Music" number is another notch in Adekunle Gold's heavyweight belt.
Coming up as an alternative artist, forgoing conformity for a highlife stroke with his debut album, 'Gold', Adekunle Gold is easily left out of conversations to do with Afropop's leading artists. Though his music isn't as mainstream, it is fair to say that these omissions have been unwarranted, nevertheless the jaded lover who grew up into a more confident singer on 'About 30' now sets himself up in the big leagues as a world-renowned artist, and through this entire campaign, he's simply let his music do the talking.
Adekunle Gold's growth is glaring; in several aspects of his artistry he has evolved. Where 'Gold' felt like a compilation of rejections, 'Afro Pop' – a little too heavy on the love songs considering the diversity of content we heard throughout 'About 30' – puts Adekunle in control most of the time. Whilst "Sabina", with it's GQOM flexes, live tenets and jazz subtleties, sees Gold pining for a second chance, Blaise Beatz's "Something Different" is reminiscent of the Adekunle Gold from the 2010s in its sound also. But the way this track cries around the topic of unrequited love, is contrasted by the song that follows, a highlife number, "Water Carry Me" which sees Gold win in love in the end. The W that is "Water Carry Me" – its folk rhyme chorus in line with its Pidgin English title to make for a modern reworking of a tradition canticle – translates to the album in its entirety, as the penultimate track illustrates a win (not just in terms of love) that has been building up throughout the project.
"Water Carry Me" and the one that follows it, the tenth and final track of 'Afro Pop', "My Ex" are more reflective of the rest of the album than "Something Different". The latter song's sonic mood is matched solely by "Firewood" (which boasts an effortless Tekno feature), its jaded subject matter finding peers in only "Sabina" and the r&b collaboration with rising singer and long-lasting friend of Gold's, Olayinka Ehi on "Exclusive". "My Ex" narrates a well-known feeling of regret, when our lust trumps our wisdom and we make that embarrassing journey back. Familiar as Adekunle Gold's lyrics may be, "My Ex" delves into unfamiliar territory for the artist, as his relatable chorus, where he repeats "don't judge me", is twisted into an electronic riff, his vocals sent to the background of Spax excited production. Returning to the quote that opened the review, "I wanted to do this [beat switch] with all the songs on this album. I didn't want you to see what's coming – that's the essence of this album, "My Ex" achieves, more than any song on this album, the juxtaposition of calmness and club-bounce that Adekunle Gold seems to be going for.
Going from zero to hero, between debut and sophomore, AG has carried on his biannual progression, growing even more sure of himself on 'Afro Pop Vol 1.', with songs such as "Pretty Girl", "AG Baby" and "Okay" depicting the confidence and control that Gold has been building up since his coming of age project, 'About 30'. A harsh opening, particularly with his enunciation of the word "shit", as he sings "stacking up my money no time for your shit", "Okay" dismisses the love and lust that populates the album, focussing squarely on Adekunle's Gold come up – this is what makes the record so strong amongst the rest. Bragging about his wealth ("I dey my penthouse you can't even reach me") as he verbally drags everyone who stands in the way of him peacefully living his life until they're literally dragged out of the picture, "Okay" is a subtle song, its laid-back subdued energy offering a sinisterly threatening atmosphere, given Gold's no-nonsense lyrics ("I'm not the one, calm down").
Adekunle Gold's plea to be left to his own devices, hints at another walk of life in which he has evolved; his style. Nigeria's is an incredibly traditional society, where deviation from the norm is not only discouraged but most often chastised as disrespectful or attention-seeking. However, as our borders open up to international stakeholders and their liberal mindsets, in tandem with the rise of the non-conformist Alté scene that encourages self-expressive style experimentations to complement its sprawling musical output, the music space – not surprising considering that music and fashion are creative bubbles that pride themselves on confronting the status quo – has seen a visible shift away from the traditional. Fireboy paints his nails black, Rema carries around a teddy bear, Runtown wears cowboy boots, Adekunle Gold models primary school beads on his album cover. But this is not to say that society as a whole is progressive or accepting of the 'do you' philosophy that seems to be spreading to far corners of our music industry. One artist that bears the brunt of Nigeria's wider audience's bigoted curiosity is Odunsi (The Engine), whose every tweeted media is subject to interrogations about his sexuality or faux concern over his mental wellbeing. It says something, then, that Adekunle Gold a 30+ (we all know what the significance of that is) mainstream artist (in all but his music) so freely dons his fashion-forward, loose-fitting co-ords and glimmering suits, crowned with his now signature braids and beads. But his style choices haven't evolved without criticism.
In the midst of his album promotion, Adekunle Gold came under fire for co-opting queer aesthetics, in light of his wife's numerous homophobic remarks went unchecked across the internet. When Simi opened her notes app on the third of this month to deliver an apology to the LGBTQ community, the scrutiny only intensified, as the public questioned the convenience of it all. Gold had just released his album tracklist and was celebrating a feature in Quazar Magazine, a queer publication – by any measure, this was not a time for mumblings of queer exploitation on the part of the style-experimenting artist. Adekunle Gold maintains he knew nothing about it, whilst others still suspect those few days were orchestrated by the infamous PR machine; whatever you choose to believe (I'm on the latter side of the fence), though "Okay" is not a tirade against the critics, it still stands as a firm reminder that Adekunle Gold wants no interruptions in how he chooses to live his life.
He's a long way from his photoshop origins, a time at which doctored images of Adekunle Gold with Tiwa Savage, Toolz or Tonto Dikeh were all the public had to see of Adekunle Kosoko, the promising, yet undiscovered singer who was poised to take on the world. Thanks to a role as the graphics designer for YBNL (AG majored in Graphics during his study of Industrial Art Design at Lagos State Polytechnic), Adekunle Gold was given the chance to be a Nigerian singing sensation, but what he saw was the world within his clutches. In an oversaturated industry 'Afro Pop Vol 1.' looks more like an airplay charter than a playlist number – overtly pop albums don't inspire much playback – to this writer at least. Still, 'Afro Pop Vol 1' is the vessel with which Adekunle Gold will reach the global heights we imagine for our brightest stars. We cannot predict any Academy decision, but whether he brings it home or not, that the people can put their faith in Adekunle Gold to deliver Nigerian pop her first Gramophone portends a global success that we hope AG Baby, our baby, rides out to its fullest.