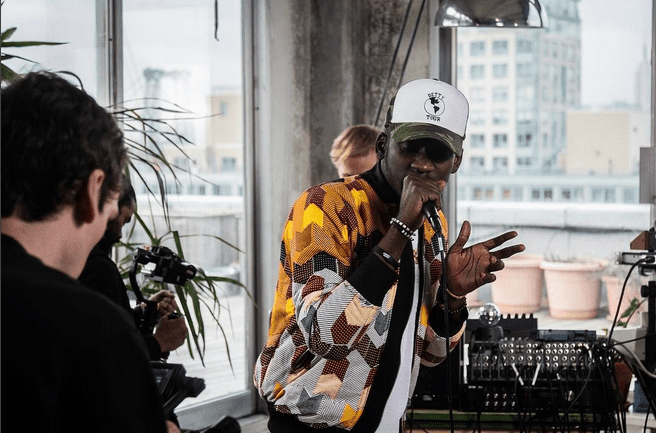 Get first look at Mr Eazi's upcoming music videos for "Business" and "Fight"
Views from Accra to Lagos
Words by Fisayo Okare
Mr Eazi's Accra to Lagos, mixtape was intended to reflect on nuances in both cities in a bid to show the similarity between them. True to his word, the short video teasers posted on his Instagram, "Fight" and "Business" are expected to portray stories of the two major cities of the countries; Accra and Lagos.
The two videos are from the first part of Accra to Lagos, which is stylised as a two-part story, the first 5 tracks for Ghana and the last 5 for Lagos, as he revealed in an Instagram post following its release in January.
https://www.instagram.com/p/BSEqtNdl7pV/
Keeping in line with this narrative, the video teaser for "Business" featuring his Starboy labelmate Mugeez, sees Mr Eazi wearing a sleeveless Jersey, with "Ghana" printed on. Set at a poolside, it's hard to say what else could possibly happen but a pool party.
https://www.instagram.com/p/BSEt2D_FC7O/
On the short "Fight" teaser, Eazi switches up on the romance and is seen searching for his love interest, a blonde DJ Cuppy. Yet with every turn, he keeps running into another blonde woman.
Eazi's teaser videos don't hit anything particularly unique but given the series of conceptual "Vibez Video(s)" has released for tracks on the tape, we expect  the upcoming clips to take the same crisp visuals and loose storytelling format
Featured Image Credit: MrEazi/Instagram