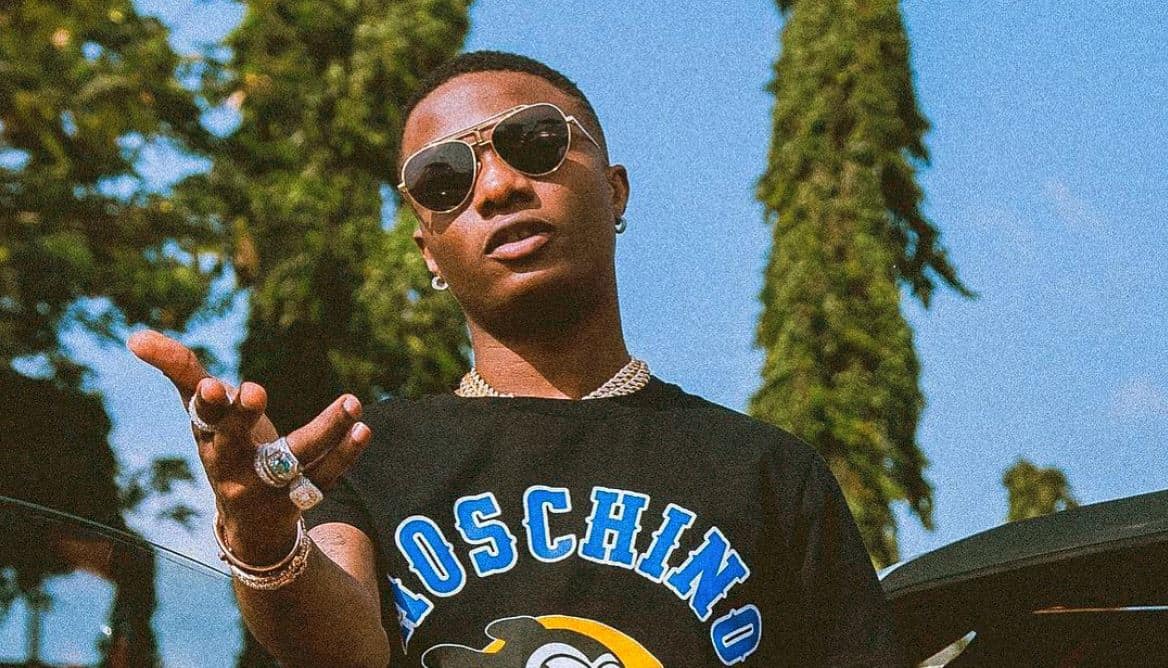 Essentials: Wizkid premieres four new tracks via twitter
Another Baba Nla flex
Since Wizkid's recording deal with RCA, we've watched the Starboy grow into an international sensation through prestigious collaborations and his widely circulated SFTOS project. With that success though, came an increased amount of pressure. Luckily, the singer is constantly finding innovative ways to keep his fans entertained. But no one saw Wizkid's latest move coming.
On Friday the 13th, Wizkid took to his Twitter to announce the release of four new singles 'by Starboy'. And with over 4 million followers, there's very little need for publicity beyond that. His fans have flooded the timeline singing his praise and it's hard to blame them. Though there's no intellectual or conceptually arching narrative for the releases, all four tracks are proof of Wizkid's elite Afropop sensibility and a template for artists working to make the most off their music within their label obligations.
It's classic Wizkid to start a trend in such an unassuming way, releasing four new singles at the same time. It's exemplary of how social media has reconfigured our music listening culture. Listeners no longer seem to have the patience for lengthy project releases when they can just listen to certified hits that everyone on social media is talking about. Artists recognise this and keep their projects as short as possible, hoping at least one or two songs go viral. And Wizkid is taking advantage of social media's ability to crack the musician-audience barrier, knowing that there's no need to spread himself thin releasing a full-blown project. With enough hype, each of the four songs will reach its audience.
"Highgrade" features Ty Dolla $ign who already featured on two tracks off Sounds From The Other Side. The two combine for yet another romantic number, this time produced by Mut4y with mellow synth harmonies, fitting for the 'highgrade' buzz, while Wizkid and Ty Dolla $ign profess their affections for their love interest. Spotless produced "Lagos Vibes" follows the same mid-tempo baseline but listens a lot more honest with the highlife sound brought on by the soothing guitar riffs and soft drums. Wizkid's ride the sombre harmonies effortlessly, spinning a romantic confessional. Though "Lagos Vibe" is too much of a love song to really be an ode to his favourite city, he manages to hint at a relateable Nigerian electricity and traffic struggle through some clever songwriting; "When You Leave, My Battery Pia/ When You No Move, Man No Fit Move". 
Like "Manya", "Commando" is credited to one the Legendury Beatz producer duo, Mut4y. Spellz produces the synth-based beat with tin-pan drums, bass and vocal samples while Wizkid and Ceeza Milli sing the praise of their love interests.  "Aphrodisiac", a NATIVE favourite, Wizkid delivers a sultry number backed by steamy R&B production from Northboi who interpolates Ashanti's vocals from Ja Rule's "Always On Time". Wizkid's wistful vocals keep the misty atmosphere as he performs an Afropop song to slow-dance to.
Listen to all four new singles from the Starboy below:
Featured Image Credits: Instagram/Wizkidayo
---
You are meeting Debola at a strange time in his life. He wandered into a dream and lost his way back. Tweet at him @debola_abimbolu
---