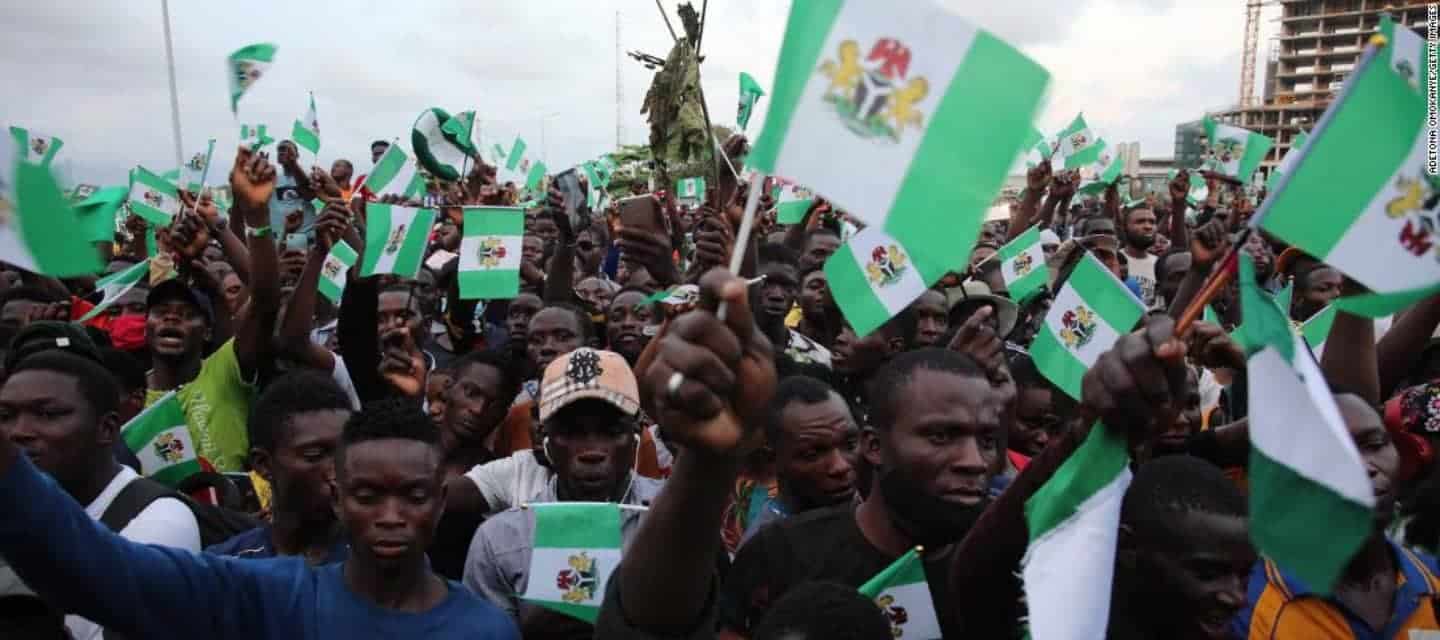 How to call for help throughout today's EndSARS memorial events
A twitter hashtag and a phone number to get help
Today marks the first anniversary of the Lekki Massacre when Nigerian soldiers shot unarmed civilians at the Lekki tollgate as a crushing act to halt the EndSARS demonstrations against arbitrary police brutality. In remembrance of that bloody event, young Nigerians have chosen to honour the memories of those departed and the sacrifices of survivors with a series of planned processions around the country. At the tollgate itself, a procession of cars and people took place this morning as a preemptive measure against the chagrin of the Nigerian police.
Yesterday, the police released a statement that it would not be "allowing" any physical events at the tollgate, claiming that it was a decision made for security reasons. Despite its unconstitutionality, they issued a similar statement when protests against the reopening of the tollgate were scheduled earlier this year, arresting and assaulting those who came out. Today, they're back at it again as expected. From news reports on the ground, the Nigerian police have arrested at least four people this morning at the tollgate during the EndSARS memorial procession: a young man named Okechukwu Peter, a journalist with news and gossip publication LegitNG, Abisola Alawode, a man who was forcefully arrested while granting an interview, and a lone protester in a white garment.
The police have started to make arrests of the people passing through or near the #Lekkitollgate. #LekkiMassacre2020 #EndSARS #EndSARSMemorial pic.twitter.com/6QUgDujb3O

— GoldMyne (@GoldmyneTV) October 20, 2021
As of yesterday evening, fully geared members of the Nigerian police were sighted at the tollgate, as though they were getting set to meet a sect more sinister and dangerous than peaceful protesters. While the police have yet to remotely consider reforming its ways, all we clearly have is each other in the fight against police brutality and bad governance in Nigeria. That's why there are helplines to navigate today's memorial events and ensure the police don't arbitrarily put any more peaceful protesters in jail. 
Those involved in, or have spotted, any trouble today during today's events have been advised to use the hashtag "EndSARSHelp" on Twitter to call for assistance. Alternatively, you can call 09129452247 to report any incidents during any EndSARS memorial event throughout the country. Please keep this information close to you throughout today, and if you're involved in any qualms or spot anything wrong happening to anyone, don't hesitate to use them. Let's all stay safe and look out for one another, remembering that we're one community with the goal of eradicating police brutality in Nigeria.
If you are in any trouble, or if you've been arrested, please use #EndSARSHelp or call 0912 945 2247. Help is on standby

We're on the last ride. Starting to get full now. Police is gearing up. Home time. Stay safe, stay in your cars, the convoy is about to leave. But we did it!

— FK. (@fkabudu) October 20, 2021
---