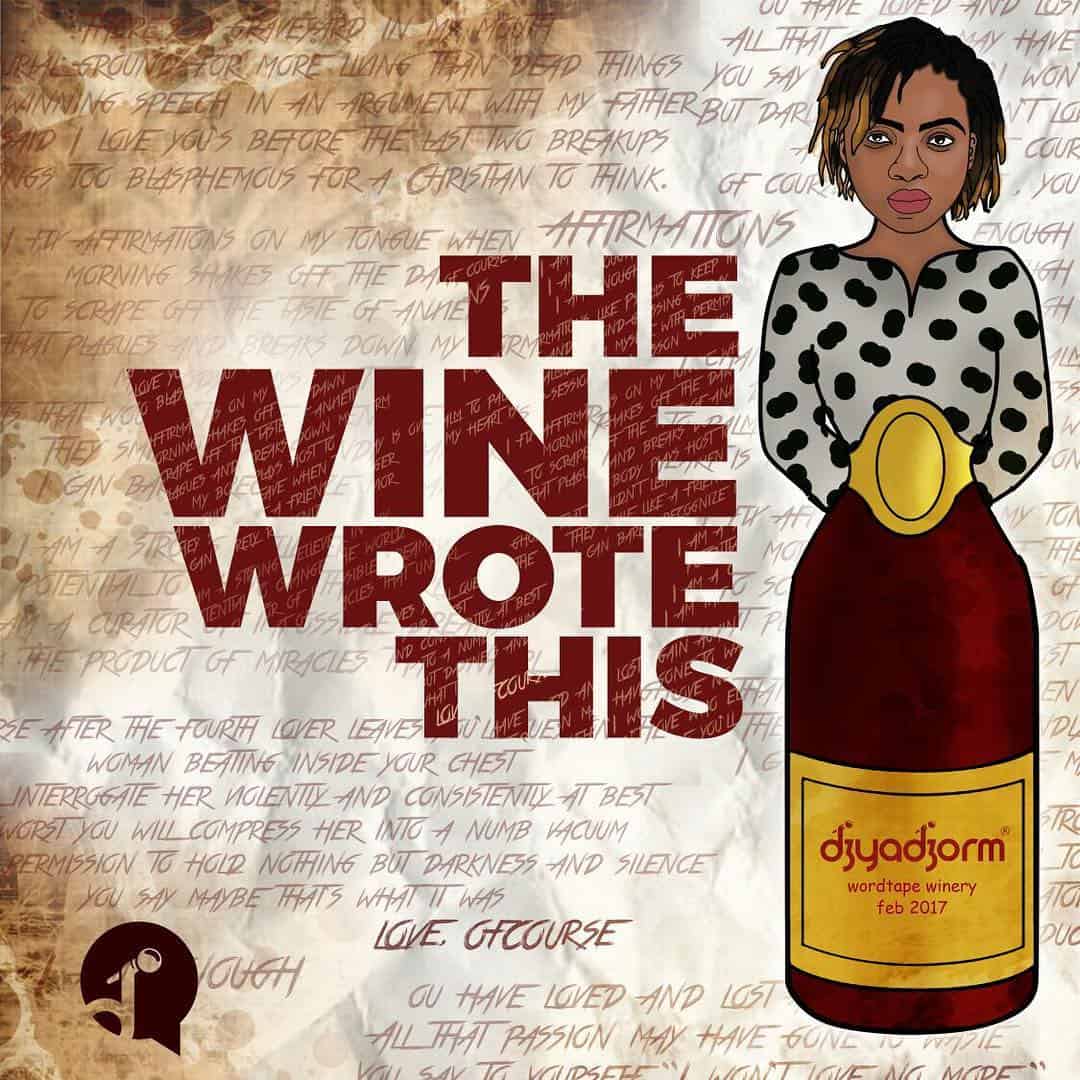 Dyzadzorm's EP 'The Wine Wrote This' is the feminist anthem you need.
for your soul
A new generation of African spoken word poets are finally leaving dingy open mic events and finding new audiences on the web, taking their messages with them. It was only a matter of time, international artists like Bassey Ikpi already proved that there was an audience for performed poetry and that young Africans are looking for themselves in new mediums.
Vanessa Akua Medie's half Liberian/half Ghanaian heritage is one of her major influences, as are her experiences as a woman of colour raised in Africa. She shares these insights through her stage name Dzyadzorm, first as part of the People Of Equal Thoughts & Spirits [P.O.E.T.S] society in 2010 and now as a individual poet. As part of Ghana's feminist renaissance, Medie's spoken word is helping bring awareness to women's issues specific to a new generation of women.
The Wine Wrote This, is Dyzadzorm's first spoken world album, a six track long lyrical album with draws musical influences from several genres including hip-life and jazz as current on which Medie explores intensely personal themes like loss and love, sexual and gender identities and the place of women in a world that seems stacked against them. Obaa Boni (possibly in homage to the Ghanaian feminist activist) is especially poignant, an anthemic taunt daring the patriarchy and bringing it to it's knees.  Dzyadorm's EP only has one feature and my, she couldn't have chosen better. Poetra Asantewa, who features on Love, Of course, is an internationally recognised feminist poet and 1 Beat 2016 Fellow.
Listen to the Wine Wrote This here.