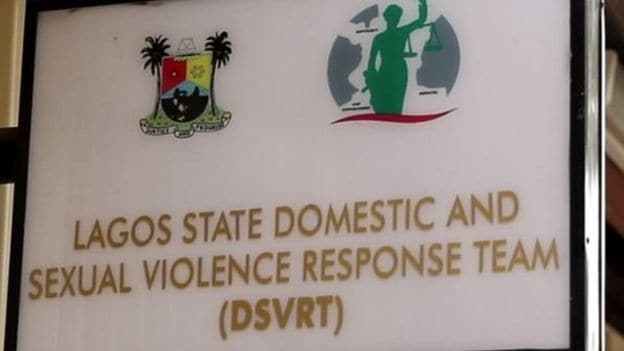 Police and DSVRT confirm Ricco and Chima are still in custody
as they should be
The gender section of the Nigerian police charged with investigating cases of sexual violence has confirmed Don Chima George and Rasaq Oluwaseun Oke (Ricco), are still in custody.
Mixed reactions have trailed the arrest of both alleged rapists since rumours that they had been released on a platter began to swirl on the internet yesterday afternoon. Speaking on the arrest to ThisDayLive, Police Public Relations Officer, Chike Oti, gave a detailed breakdown of events:
"The duo allegedly took a girl, 23, to a club on Saturday, February 2, 2019, unknown to her that they had an ulterior motive. While at the club, they mixed the young woman's drink with a substance that made her weak and almost unconscious.
"Satisfied that the drug was beginning to affect the victim, they quietly left the club with her to Dallankester Hotels in Lekki Phase one, owned by the father of one of the suspects named Don-Chima George.
"At the hotel, they took turns to rape her. As if that wasn't enough, they videoed the abuse. When the victim woke up from the induced sleep, she confronted the suspects who denied having carnal knowledge of her. Not satisfied, she placed a call to her elder brother complaining that she had been violated.
"The brother immediately invited policemen from Maroko Division led by the Divisional Police Officer, CSP Isah Abdulmajid to the scene"
In spite of the statement by DSVRT last night, a lot of people appear to still be cynical about the status of Chima and Rasaq's arrest. The official follow-up statement from the Lagos State police command released this morning also provided some clarity on that. "The accused persons will be produced in court on March 7, 2019″ the statement read, adding that "The accused persons are currently at the Kirikiri Prison."
The NATIVE also reached out to a representative for DSVRT who urged the public to remember the need for a judicial process to be followed through. "It's understandable that people are angry and they want to see justice, but these boys are still suspects", she told us. However, she blatantly refuted rumours that the police had been bribed to delete the evidence and release the suspects. "How much money can his father have to buy top police officials or the whole judicial system?", she mused over the phone, charging the public to be patient with the legal proceedings.