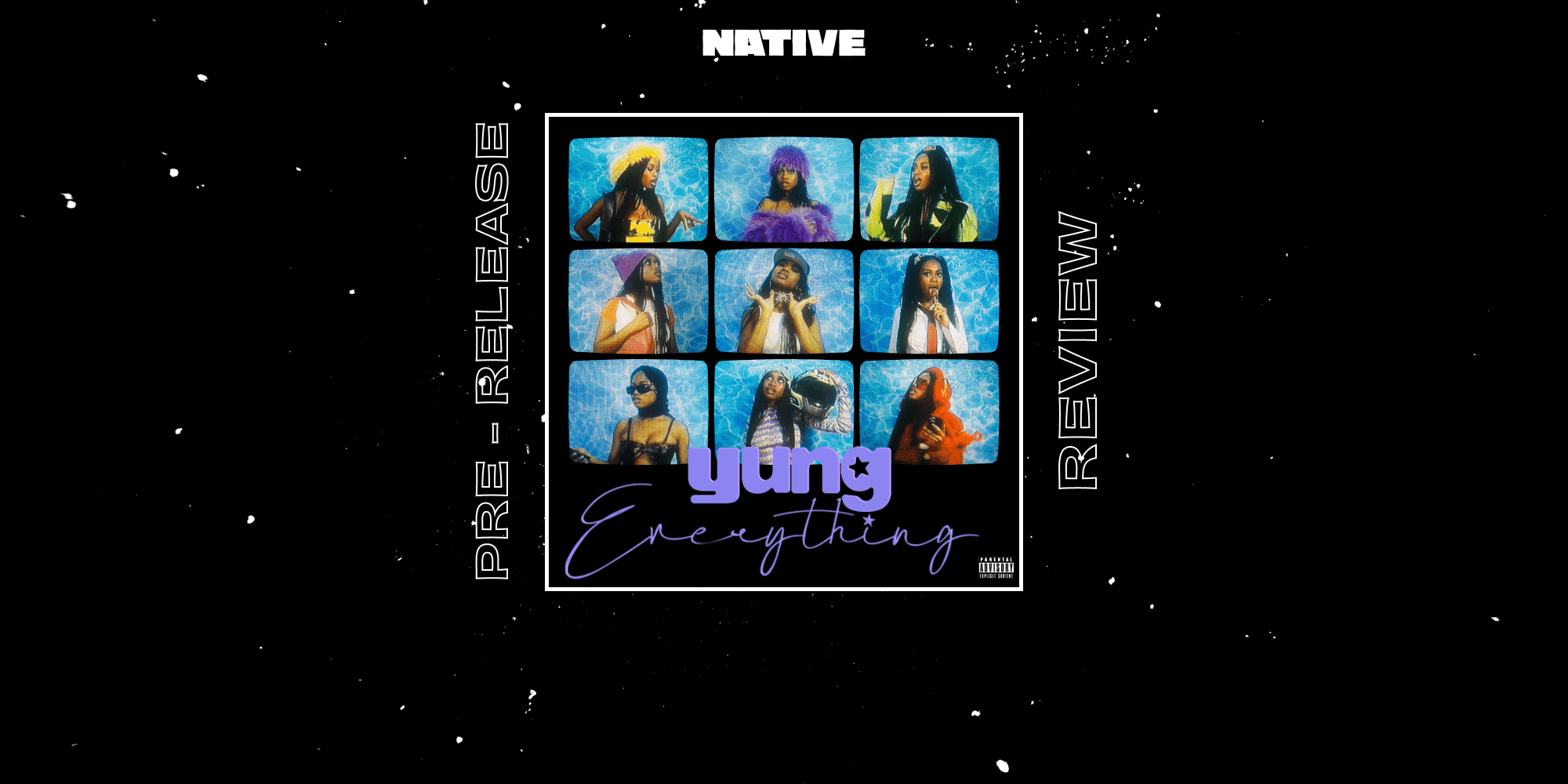 Pre-Release Review: Deto Black's 'Yung Everything'
The artists' debut EP drops midnight
DETO BLACK, the bad bitch from Lagos, has always been a recognisable face amongst the alternative youth forces in the city. She at first captured hearts with her unique style and her ability to make almost anything look good. DETO surpassed the confines of her social media platforms when she bagged notable features from Dazed, Vogue and Crack magazines, and in recent times with a brand ambassador deal for Nike SKAir 5, a Nike x Skepta collaboration. But in May of 2020, during the heat of the pandemic, DETO BLACK arrested our attention in a brand new creative field, making a surprise debut in music with a stellar verse on Odunsi (The Engine)'s "Body Count" (beside other dexterous African female musicians, Amaarae and Gigi Atlantis).
The young multifaceted artist showed us that not only can she put iconic 'fits together but she can also deliver one of the hottest verses of the year, that dismantles all notions of purity politics African women and women all over the world are expected to conform to. The rapper's sex-positive lyrics, skilled penmanship and her ability to deliver word-play whilst recognising the experiences many women face was the seamless introduction we needed to the untapped niche of Rap Girlies — as they're fondly known — in the African Music sphere. "Fuck a body count, I let my body bounce," not only whetted our appetites for more outstanding projects from DETO BLACK, but also for the influx of talented Nigerian female rappers such as DEELA, SGaWD, YTboutthataction, Brazy, L0LA, T-Wu and many more emerging from the Lagos music scene. 
With the release of her 2021 debut single, "Tesla", produced by Odunsi (The Engine), DETO BLACK formally established herself as a creative image-maker, who uses her craft as a tool for defying social standards and embodying sexual liberation. DBLACK's lyrics serve as a medium to voice her rage against society's patriarchal and anti-feminine standards. She expresses that "Tesla", was created as a middle ground between her femininity and masculinity whilst creating a "very sexy song" in an attempt "to make the girls feel like their sexuality and sensuality are super powers."
DETO BLACK drew us further into the release of her debut EP with her Genio Bambino-produced single "Brag", released last month. In the two minute song, with two choruses and two verses, DETO BLACK reminds us that this "bad bitch from Lagos" is not one to be messed with. The melodious hook tells us that she is too fly and she doesn't need to put in too much effort. Just like her other works tailoring to uplifting and empowering women, DETO BLACK shares that "People think Lagos girls can be stuck up, but I think we should have the choice of not always having to have a smile on our face, if you get what I mean. This song is for the girls when they need to be reminded that they are that bitch and want to be in their own world."
This statement is manifest in DBLACK's online persona and style. Post after post we see the artist rocking various statement and alternative pieces most of us might not be daring enough to even try on, let alone purchase. From her colourful knee-high LOVE CHIDOZIE leather boots and MOWALOLA fur hats that resemble a colour explosion, to her rainbow coloured synthetic wigs and braids, it is evident that DETO BLACK doesn't want a seat at your table because she has made her own. Her instagram page alone exudes creativity, independence, originality and fierceness and tells us as a matter of fact that DBLACK is THAT bitch and she doesn't need your affirmation.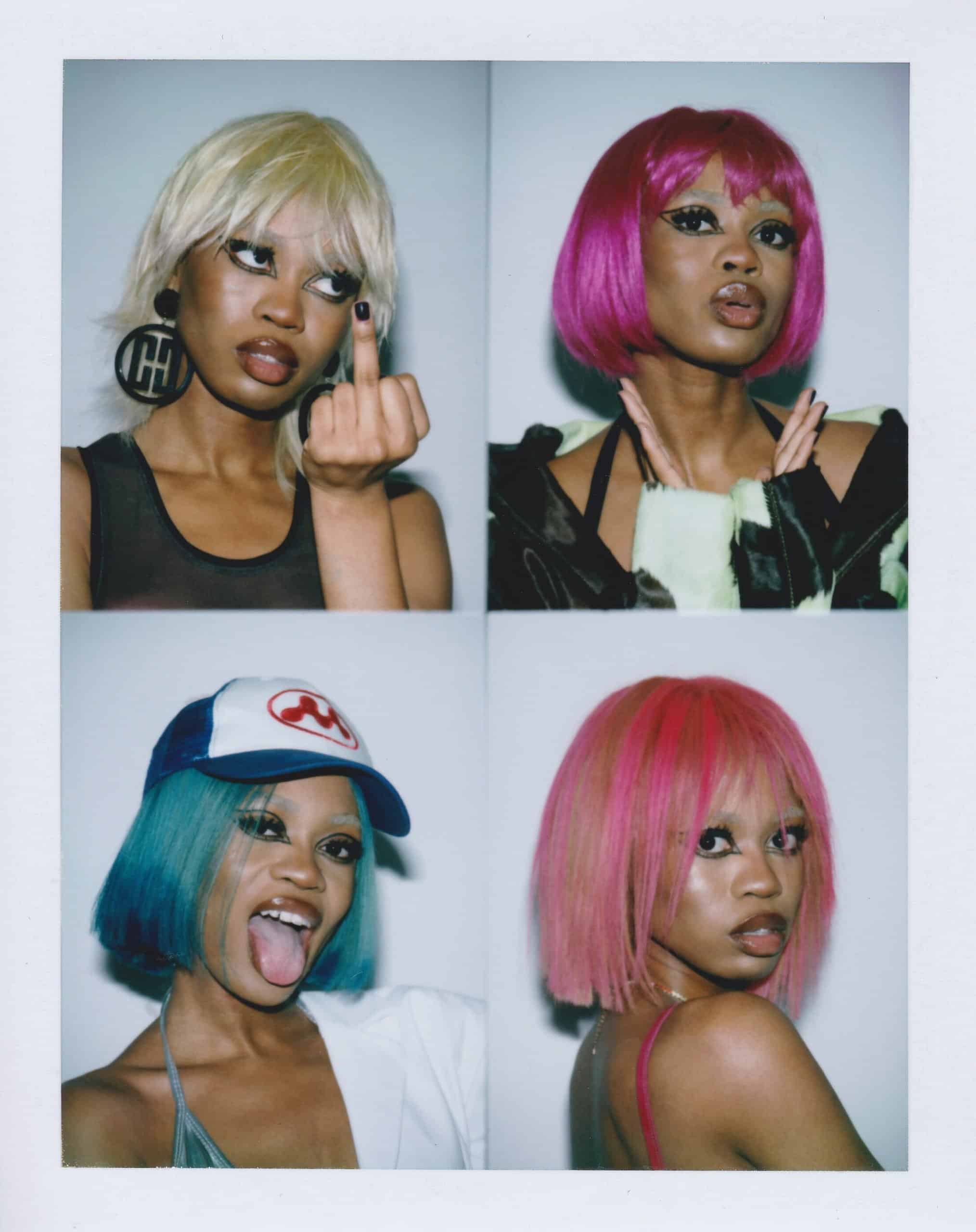 We recognise her successful attempt to translate this feeling of empowerment in her debut EP, 'Yung Everything'. As we would expect, the project is an embodiment of the rapper's recurrent themes of women's independence, sexiness, sexual freedom and strength. This contemporary EP with seven songs, including "Tesla" and "Brag", entails a refreshing mix of various genres such as rap, trap and pop, layered over a series of brazy beats and sounds encouraging women to feel free in continually expressing themselves and, most importantly, just having fun. 
"three5zero" the EP's intro sucks us into DETO BLACK's world. With it's sunny, upbeat sound we can tell this hyper-pop track was curated for enjoyment – a promising introduction to the artist's world of fun. "If Mean Girls, the movie, was a song," DETO BLACK explains, it would be "Betterrr". On this trap track she brags about her ability to one up that girl who tries to copy everything she does saying, "anything you could do, I could do better/ bitch you ain't no shit I can stunt on you forever." There is a recurring air of confidence we get from DETO BLACK creative expression. It is evident that she doesn't, in the least bit, feel threatened by anyone or anything because she is sure of herself. When she's the target of Twitter trolls who fail to forget her less favourable moments, when her ex did her wrong for the last time, in times she faces adversary – whether in public or private – DETO BLACK shrugs the dirt off her shoulders and keeps it moving in her Mowalola red bottom boots.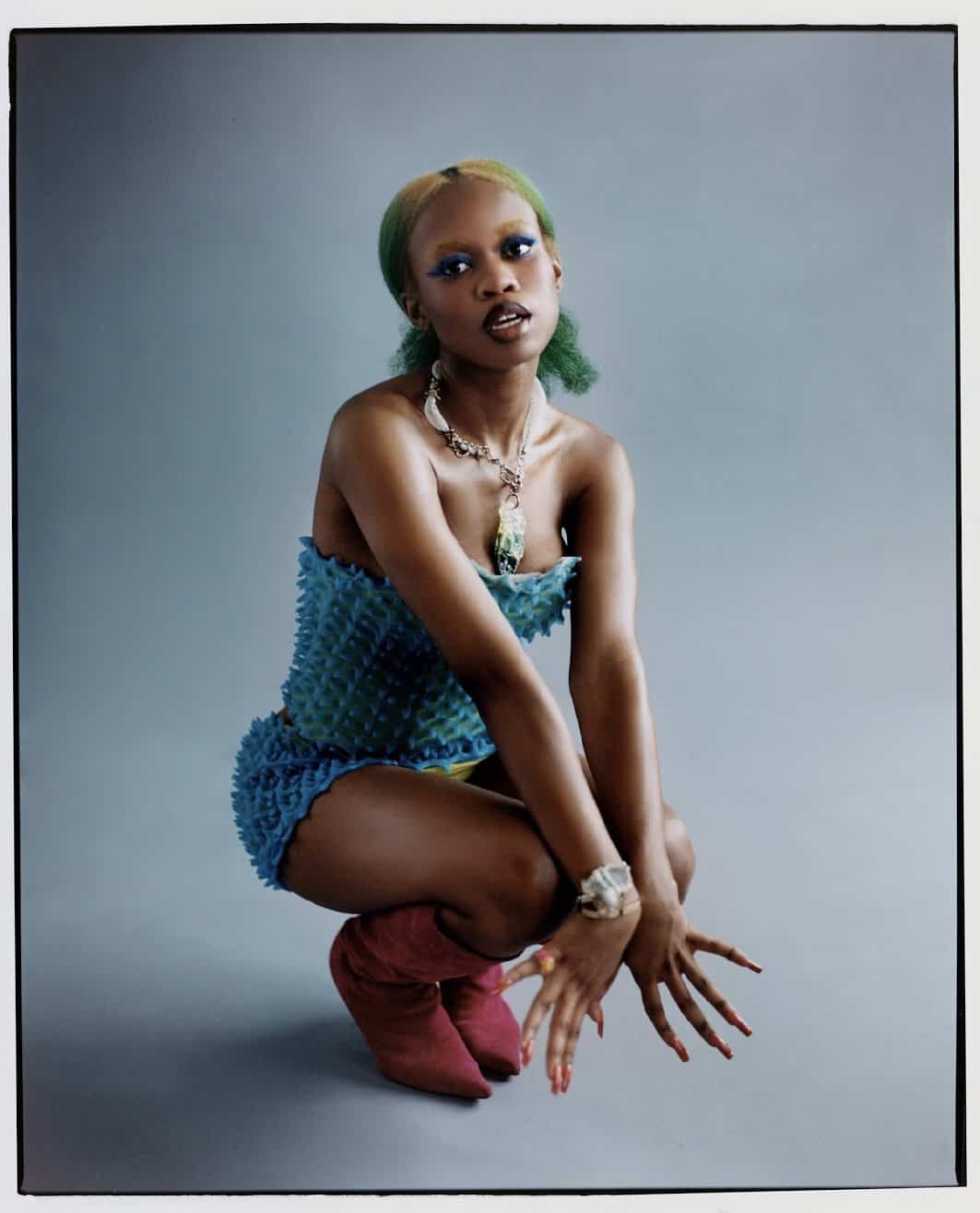 This self-assured confidence glides onto the track following "Betterrr" where DBLACK refuses to stay sad after a breakup. If you thought you were toxic, then you've met your match in "F.U.N". On this track which stands for "F***ING UP N*GGAS", DETO BLACK raps over a buoyant beat about breaking out of the victim approach after a heartbreak "baby you dey try me/then you wonder why me?" In conclusion, you can't expect to mess with DBLACK and get away with it. Similarly a bad bitch on Geeked and Gorgeous, "G an G" is a feel-good track evidently made for her trybe. The beat and sounds are reminiscent of the 2000's era where DETO BLACK mentioned she gets her inspiration, in particular from sexually liberated artists like Kelis. This number, like DBLACK herself, inspires girl power. The round up track, "2 Myself" is the perfect outro serving a slower, mellifluous sound to the zestful and ecstatic EP. 
'Yung Everything' was just the body of work DETO BLACK needed to make her debut highly-anticipated full appearance in the Nigerian music scene. This statement project is what this creative polymath uses to tell us that she is a force to be reckoned with. Though we live in instantaneous times, where our attention spans require shorter content, the tracks on 'Yung Everything' could definitely have benefited from being longer. Additionally, I would have liked to hear more intentional exploration of her vocal range. Regardless, this is only DETO's first EP, and a promising one at that. I, for one, would like to hear more of DBLACK delivering bars in pidgin like she did in "F.U.N". 
This EP summarises, in seven tracks, what DETO BLACK is about and reasonable expectations can be made for the project to skyrocket her career. Like her verse on "Body Count", I project 'Yung Everything' spotlighting the undeniable talent pool in Nigerian female rap, whilst encouraging her fellow rap girlies to release more projects and put Nigerian Female Rap on the world map.