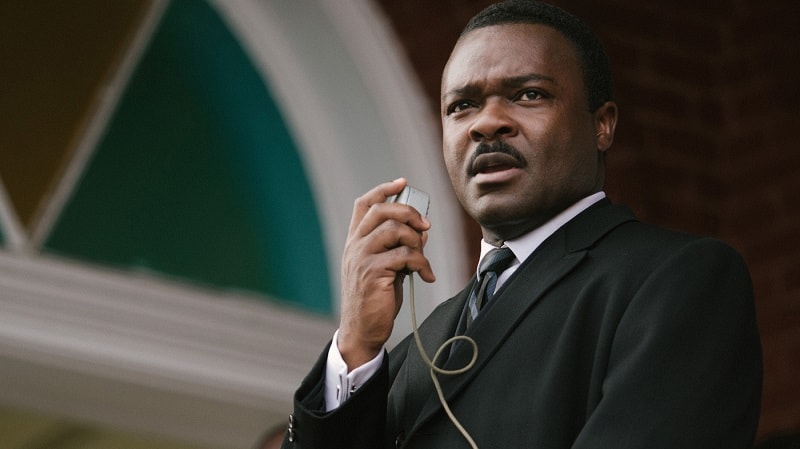 David Oyelowo to star in another true-life drama after Selma, "Arc of Justice"
On his way to another Oscar
Words by Fisayo Okare
David Oyelowo is a busy actor and producer. Within the past 12 months, he has starred in 3 major feature films: "Five Nights in Maine", "Queen of Katwe" and "A United Kingdom". In the months to come, he is to star in "Only You", (which he is also co-executive producing), "God particle" ( the next film set in the "Cloverfield" universe) and as just recently announced, he is poised to star in "Arc of Justice", a film about a court room trial involving race, murder and civil rights.
The movie is an adaptation of a 2005 book, "Arc of Justice: A Saga of Race, Civil Rights, and Murder in the Jazz Age", by Kevin Boyle, an author and historian. The book, which is a true story, won Kevin Boyle the National Award for non-fiction in 2004.
Accordingly, the book tells the true story of a racial incident in 1925 Detroit that put the black man and doctor, Ossian Sweet on the stand for murder. Ossian Sweet had just bought a new home in a white neighbourhood in America before desegregation was mandated by law. A white mob tried to force him out of his home, and he fought back, leading to the unintended death of one of the whites threatening his family's lives and home. In the end, Sweet, his family and friends who helped in the defense of his home, were all acquitted by an all-white jury of murder charges, in what came to be known as "the Sweet Trials".
His defense was funded by the nascent National Association for the Advancement of Coloured people (NAACP) and was led by legendary lawyer, Clarence Darrow. All this happened in 1925, with the rise of the right-wing extremist movement, KKK.
David Oyelowo has signed on to star in the movie adaptation as the lead character, Ossian Sweet. But information is still kept under wraps as to if it's Ossain sweet's life that will be emphasized or Clarence Darrow's, who took on Sweet's case and transformed him into a controversial symbol of equality. Perhaps, it'll focus on both as lead characters.
The Mark Gordon Company is set to finance the movie, José Padilha will direct and the scripting is by Max Borenstein. While the release date for Arc of Justice isn't announced yet, David Oyelowo's feature on "God particle" is out this October.
Featured Image Credit: "Selma"