When it comes to technological ubiquity, few mobile phone companies can boast of reaching the status that Blackberry once occupied in Nigerian society. In the late 00's and early 2010s, Blackberrys were seen as a must-have luxury utility, and the market was filled with so many second and even third hand phones, you would think there was a Research In Motion (RIM) factory in our borders.
Less than a decade later, that ubiquity is just a bit of a nostalgia. Blackberrys are no longer the status symbols they once were, and now iPhones and other Galaxy smartphones are the more trendy options in the current mobile market. Regardless, it's hard to dismiss the role their devices played in bridging the technological divide, and advancing the socio-cultural dynamics of the 2010s in Nigeria.
From professional workers, and government officials to the big boys and girls in secondary schools and universities across Nigeria, Blackberry provided a much needed bridge to access the rapidly developing social media landscape. They were definitely a contributing factor to Nigeria's technological frontier, despite having relatively poor internet infrastructure in comparison to the rest of the world.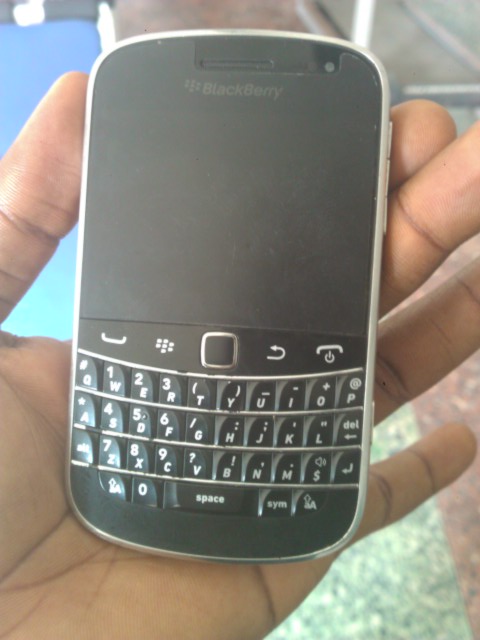 The phone's design was alluring, featuring a full QWERTY keypad, making it the best option for email, and chat heavy users. Initially Blackberry's services were only available on postpaid plans, leaving the option open only to people who could afford it. Blackberry then later made its service available to prepaid users, opening the floodgate for the device to become a staple in Nigerian society.
With a developing social media ecosystem around the world, mobile technology and internet subscription was relatively expensive, and slow. Given this, Blackberry then went on to partner with telecom service providers for BIS, which gave users unlimited access to the internet, at an affordable price (N3000/$20 at the time), and changed the social media game forever.
Blackberry as a mobile device was instrumental in providing access to platforms such as Facebook, Twitter and even blackberry's own instant messaging platform, BBM. BBM functioned as an online hub for networking, news, music and much more. Certain unique features such as the 'Now Playing' status, which showed your friends what music your were listening to at the moment, also helped facilitate music sharing as well. I can't recall how many artists I started listening to from seeing them on BBM statuses from ShowDemCamp to The Weeknd.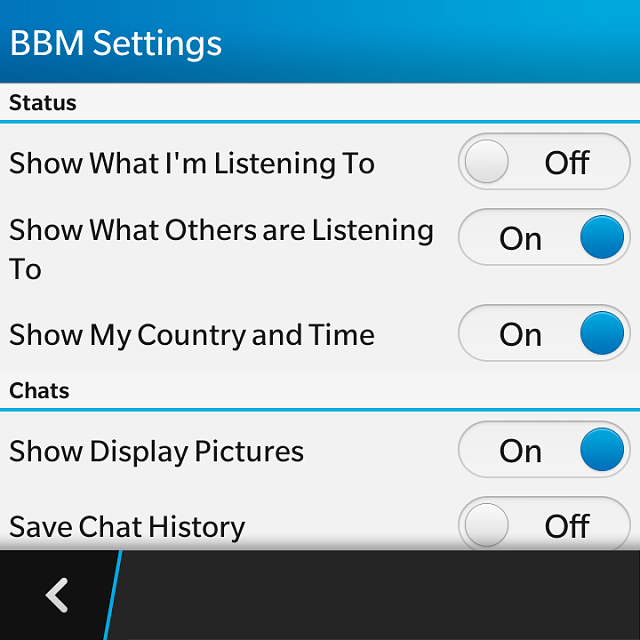 Going back to the sheer number of Blackberry phones available, the resale value of this phone was really high, which further aided its popularity. In addition, they had innovative ways to boost business in Nigeria, across a large number of universities and get a continuous supply of young developers who understand the needs of the local markets. Their focus on our market wasn't completely altruistic, it was a survival mechanism as their sales continued to dwindle in other markets, owing to the steep competition iOS & Android brought about.
Regardless, as of 2012, half of Nigeria's 4 million smartphone users owned a blackberry. "What's your BB pin", was the 2000s equivalent of sliding in DM, and one of Wizkid earliest/most famous lines said on Dprince's 'Jonzing' said: "I give her my ping and I ping her, then she follow me on Twitter".
Back then, if you didn't have BBM, it felt like you were completely out of the loop. Blackberry broke news, introduced people to new music, and helped inter-connect urban centres like Lagos and Abuja. Much like all the social media platforms we have today are doing.
The influx of affordable smartphones from companies like Techno, coupled with services like Whatsapp refusing to make their service available on the device put the nail in the coffin for the once universal social device.
Blackberrys were not the only notable technological driver in Nigerian culture, social media platforms like 2go for example also provided a means for instant communication in a cost effective manner. Operamini was also vital in providing affordable internet services, by compressing web pages and providing a fast internet alternative.
Soundcloud can also be seen as a technological catalyst, ushering a new generation of artists and building a community of music enthusiasts.
Featured Image Credits: Web/ Pocket-Lint

---
Djaji is a creative Vagabond, send me your takes on music and African culture @djajiprime
---