When Gidi Up debuted in 2014 there was nothing quite like it. A contemporary series about contemporary young rich upper middle class Nigerians millennial-ing their way through making it in Lagos. We all related to someone on the cast, whether it was Oreka as the ever supportive best friend, Somkhele as the hustling designer trying to make it, or Deyemi as the from-money techpreneur trying to make a name for himself outside of 'daddy's money'. The second season saw some cast members and introduced us to Adesua Etomi. Then Ndani, the parent company behind the series cut us off high and dry. They've confirmed that a third season is coming in 2017 but two years is wayyyyy too long to make us wait.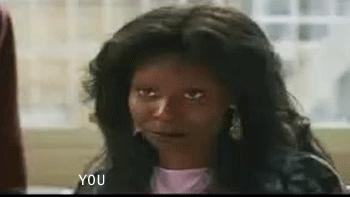 In the meanwhile, everyone's been looking for a show that has the same kind of cinematic quality and the gritty, realistic storytelling of Gidi Up. This Is Us was too cutesy, Rumour Has It was a forgettable nightmare. I'd kind of given up on everything else when we heard UBA was stepping into the digital media race with RED TV, its answer to Guaranty Trust Bank's (GTB) Ndani platform. Even better they were partnering with Digital publishing brand The Naked Convos to create an adaption of Our Best Friend's Wedding, one of the first written webseries on Nigerian digital media. Aaaaaaand the first episode just dropped.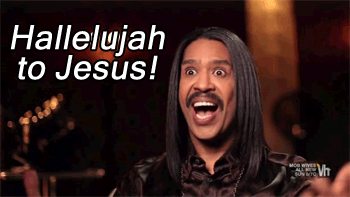 If you like spoilers you can read the whole thing on their site and if you don't, you can watch the first episode here, then read the review.
The first episode of Our Best Friend's Wedding opens with a drone shot of 1004 and Victoria Island with Odunsi The Engine's Happy Hour playing in the background, just to clear your doubts incase you thought this was going to be a show about the mainland. When the drone shots are done, the scene cuts to Kemi (Gbemi Olateru Olagbegi) and Jade (Oreka Godis; not quite sure how I feel about her being back on television). She's on the phone trying to reach our show's protagonist Charles (Ill Rhymz) who is in bed on New Year's eve with a babe while Jade looks desperately for her phone.
Homeboy lies through his teeth about being at 'work' with a 'special client' and Kemi who obviously doesn't believe him, tells him to go see his mother. She's been trying to reach him. Charles tries to kick the babe Onome out, and when homegirl tries to form sleep, he reminds her he just met her the night before (and therefore is scared for his valuables). Homegirl tries to guilt trip him, suggesting that she'll leave when she's ready and then she calls him childish. Our valiant protagonist does not take to being called childish very well. He throws a couple thousand naira notes in her face and orders her to get out.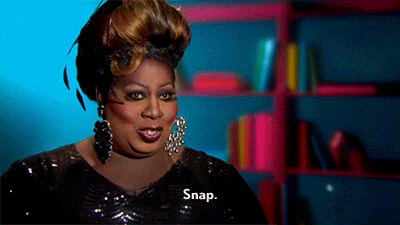 Turns out, it was Jade's missing phone that Kemi was using to call Charles all along. While she was at it, she also took the liberty to input some Kunle guy's number cos it turns out, Jade hasn't been in relationship for a while. Kemi forces her to take the number and then orders her to get dressed so they can go out. Charles is already out and at his mother's where she is taking that once a year opportunity every new year brings to demand for a wife and grand children. Charles is only 29 so he really can't understand why Momsie is all of a sudden agitating. So when he eavesdrop on a conversation between her and someone on the phone and a clue about a bottle in the bathroom cabinet, he goes looking for it.
He finds a bottle of drugs and when he googles it in the car after he leaves he finds out that it is medication for cancer.
When Charles finally meets up with his best friends at a Cafe Neo he has a plan. He sits, teases them about not getting him a cup and then whips out a jewellery box. Inside it is a whopper of an engagement ring. He wants to get married, ASAP, which makes the girls almost keel over with laughter. But it turns out he's serious and wants the girls to help. He has a list of exes, and he wants them to help him thin it out to the one lucky girl. Could have just ordered a bride from the village but then we wouldn't have a show, would we?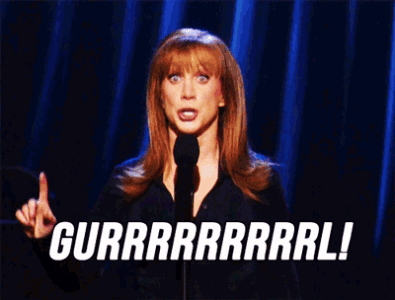 Charles tries to convince Jade and Kemi to come with him to someone called Promise's party but both vehemently decline (future subplot?). Charles goes alone and the scene that follows basically reiterates what we already know, Mama might be possibly sick, Charles bought a ring, Charles wants a wife. Gorrit.
Charles wakes up the next morning, and goes for a running, his mind still on everything that happened new year's eve. And just when I thought the episode was going to end on a low, an SUV COMES OUT OF NOWHERE AND RUNS HIM OVER?!!!!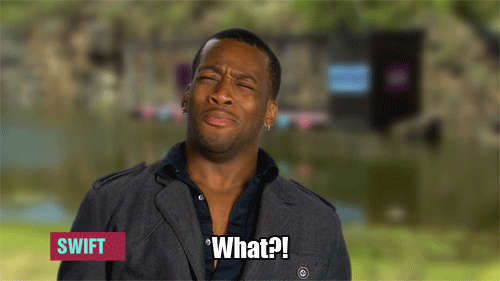 LORD JESUS IT'S A FIRE!
WHERE IS MY EPISODE TWO? WHERE THE HELL IS MY EPISODE TWO?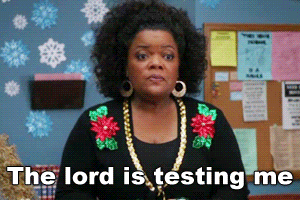 So Our Best Friend's Wedding highlights:
Jade is single and not looking for a man.
Charles is single and looking for a wife.
Jade + Charles = season finale?
Kemi WYD?
Lowkey, episode one didn't pass the Bechdel test.
Great first episode. 10/10, would recommend.