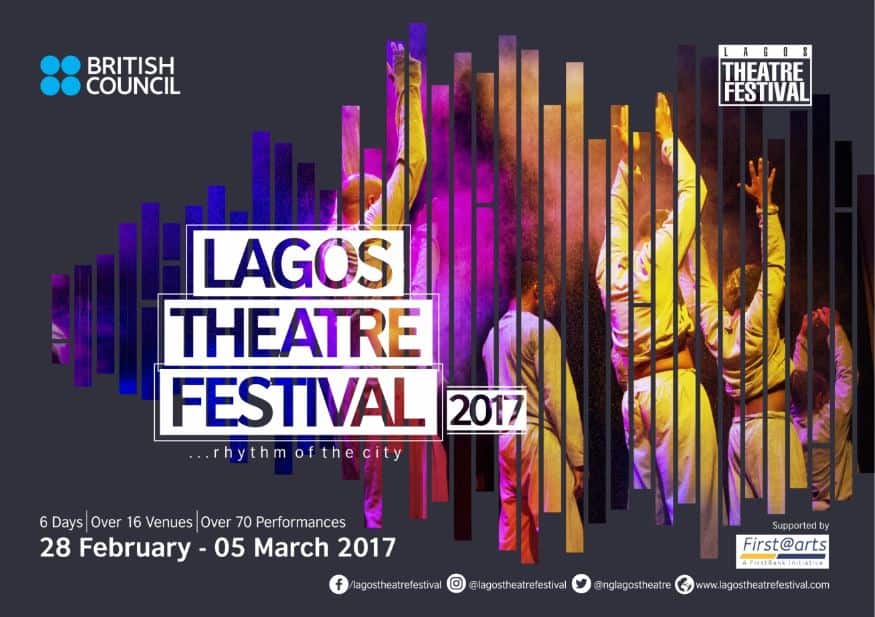 British Council Announces Lagos Theatre Festival Theme, 'Rhythm Of The City'
Get all the details on TLTF 2017 here
Over the years, The Lagos Theatre Festival has earned its place as one of the most diverse performance art events. Last year, the festival showcased 106 performances featuring 35 companies, classic and contemporary works and grossing nearly around 5,500 theatre-goers.
This year's edition tagged "Rhythm Of The City" will set out to capture the spirit of Lagos through sounds associated with various repetitive activities woven into the intricate fabric of the city.  The six-day event will kick off on the  28th February and run through to 5th March 2017.
"Rhythm of the City" will feature 5 specially selected curated shows from the UK and Nigeria. 35 companies from Nigeria, Zimbabwe and South Africa will also be showcasing works from different genres of performance arts including drama, comedy and experiential theatre.
For more information about the festival and performances, check out the official site.
Watch a highlight from last year's festival below:
Featured Image Credit: Asiri/Twitter