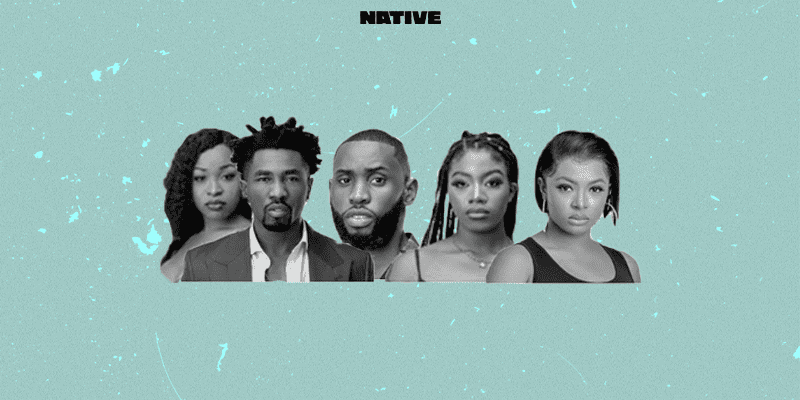 The Mental Toll of Reality TV fame in Nigeria
the price of visibility
Chisom is a culture writer and editor with works in The Washington Post, Digital Spy, Bon Appetit, and other spaces.
---
When it comes to reality television in this side of the world, Big Brother Naija racks in the most viewership and sponsorship to propel careers than many other shows. Making it into the famed house is sometimes viewed as luck by many Nigerian, and this luck is one not many run into in a lifetime. Simply being a part of the show pushes one's career forward in innumerable ways and despite the show's largely clandestine annual revenue, sources speculate the 4-season Nigerian iteration now generates millions from sponsorships and is one of the top-rated reality tv shows in Nigeria and Africa, at large.
For many viewers, being on the show is enough, providing them the platform to launch their careers but what always seems to be left out of consideration is the mental well-being that goes into being a contestant on a highly publicised show such as Big Brother Naija. Up until this year, the mental health of Big Brother Naija's housemates has never been a factor put into great consideration by many viewers. But with Kayvee withdrawing from the reality tv show after isolation began to take a toll on him and Angel requesting to speak with a medical professional, the initial glitz and glamour of the show has worn off, exposing the mental toll it really takes to become a reality television show contestant in Nigeria.
One of the effects of isolation on a person can be reduced immune function. In the reality television world, contestants and housemates sign up to be away from their family, friends and the people and hobbies closest to them as they undertake a range of tasks and activities put in place to determine the winner of the cash prize. While this seems like an easy task, staying away from the people closest to you, which the Big Brother housemates have to undergo before getting into the house, can lead to anxiety, depression, and also impact one's physical health, and cause cardiovascular diseases.
Coupled with the fact that the premise of Big Brother lets housemates be locked in with people they aren't wholly familiar with, I think we can all agree that isn't pretty. At the start of the COVID-19 lockdown in 2020, many of us were locked in with family and loved ones while the world around us began to change. For many of us, this was the first time that we had to stay away from things and places we loved, and many people shared how being in lockdown took a toll on their mental health. The same can be likened to reality tv shows like Big Brother Naija which offers viewers an escape from their present reality while dishing the flip side of the coin for those who actually grace our screens. For these contestants, it is their real lives that are plastered online and dissected under the guise of adoration or annoyance. There is also the constant rejection that follows, either from losing a game or not winning a task, and these can take a toll on people who are not mentally prepared.
While there isn't any study on how reality shows like the Big Brother franchise affect the mental health of contestants, there have been reports over the years on the ways in which reality tv has taken a toll on contestants and sometimes, led to their death. A 2019 report by the Sun newspaper shows that there have been 38 deaths worldwide linked to reality television shows including the most popular ones like Love Island, the Bachelor, American Idol and more. While these shows constantly go through several psychological and mental screening and even offer mental health support for its contestants, this is not the case when you take a look at this side of the world.
The mental health of contestants is hardly considered during and after the show as we see fans who think they have the right to have opinions over the lives of reality tv stars cyberbullying them. In Nigeria, for example, reality tv contestants are thought of as fair game. Comments such as "why then did they join if they can't stand it?" are typically thrown around when discussing mental health and fame, forgetting that the two are inextricably linked and that these contestants are really humans with emotions. There is also the fact that while in the house, housemates are left under the mercy of producers, who are always after the ratings and starting conversations on social media which can be unhealthy and at the expense of the housemates.
People only see what they are shown. And when a narrative is being pushed, which paints housemates in a bad light, we often forget that reality tv is what it is, reality tv, and most of the time, the majority of what we see on our screens is largely scripted and orchestrated by those pulling the money strings. We forget that these contestants are there to play a game and win a prize, which means that we sometimes only see what they want us to see. And this leads so many of us to hide behind a screen, cyberbully them, and create a toxic space for them.
Where Does The Line End?
Women bear the brunt of harassment when it comes to reality television fame. In Nigeria, it's not unknown that women find it hard all over social media just to be and exist, and for female reality tv contestants, the fate is even worse. It can be hard to escape harassment and chastisement from fans as they are often subjected to talks about their bodies, appearance, and lives. The way we perceive sexuality implies that women do not have sexual agency, and we expect them to behave a certain way because we believe that is the only way they can exist.
Past contestants such as Mercy Eke were slut-shamed while in the Big Brother Naija Pepper Dem edition. Likewise, Nengi got the short end of the stick from fellow housemate Lucy in the Lockdown edition during a quarrel, as she told her she had been flirting with the men in the house and allowing them to touch her. Erica was slut-shamed by many viewers during and after her time in the Lockdown edition. Angel has been slut-shamed by viewers for her appearance and by fellow housemates. These women all have a shared experience of getting slut-shamed, and it only gets worse as they come out of the house and carry on with their daily lives. Housemates exit the Big Brother show with Instagram and Twitter followings to rival that of any celebrity. The difference is, not all of them necessarily have the support staff to aid them in moments of extreme need.
We create an environment where girls can not fully express themselves from a young age because they are trying to avoid the 'S' word. As adults, we try to control their appearance and still encroach on their autonomy. We turn to psychologists as we diagnose them with different conditions and sit comfortably because we just have opinions, after all. We forget that free speech doesn't equal harassment and abuse solely because the other person is more insulated by fame and wealth.
According to columnist, Jessica Valenti, women being called sluts has little to do with the number of their sexual partners, how they dress or flirt, or if they take birth control or not. In her own words: "It's a warning more than a word – a reminder to women that we must adhere to the narrow standards of femininity and sexuality set out for us, or be punished accordingly." This also makes one wonder, what then is going to happen when newer reality shows such as Love Island come to Nigeria? The dating show, which originated from the U.K, is set to air in the country soon, and with the way, Nigerians find any opportunity to slut-shame, how are the future contestants going to cope, seeing as the premise of Love Island isn't one that adheres to the conservative nature of Nigeria and Africans at large. It is yet to be seen how this new show will integrate within the current climate here in Nigeria and offer psychological and mental care to its contestants.
Be Kind
Almost one in four people (24%) aged 18-24 say reality TV makes them worry about their body image, according to the YouGov survey of 4,505 UK adults released by the foundation. In Nigeria, where these statistics are not readily available, one can only wonder how many young people worry about their body image or themselves and which percentage of these young people then go on to inflict physical harm on themselves to redress these flaws. For young women such as Angel, one of the youngest contestants on the recently concluded Shine Ya Eye edition, the price of opening up about mental health and its struggles is harassment and chastisement online.
We've watched Angel open up about her mental health struggles then later, receive praises for being brave enough to talk about it and then the trivialisation that followed soon after these. Attitudes like this continue to create a hostile environment for people with mental health issues, making it hard for them to speak up and seek help because no matter how hard we try to pretend, the stigma surrounding mental health, especially in a country like Nigeria, continues to exist and transcends generation.
According to an article published in the Lancet Global Health, figures suggest that approximately 80% of people with mental health issues in Nigeria can not access care. In the instances where care is given, they are reduced to living as less than an average human being. A similar 2019 report also shows that people with mental health conditions are chained and abused in Nigeria. And there's backing from the constitution as the 1958 Lunacy Act gives mental health institutions the right to detain people with mental health conditions. This leads back to the fact that the stigma surrounding mental health in Nigeria doesn't allow people living with mental health conditions to get the help they deserve.
Whatever the mental toll contestants face while on the Big Brother series, the real issues begin once the cameras have been shut off and they prepare to re-enter their former lives — all while nursing the pressures of social media, public critique, and their newfound fame. While it would be a gross oversimplification to proffer that just being on a reality show can lead someone to suicide, it is necessary to take into account the pressures of fame on the lives of ordinary people just like you and me. Putting oneself out there is hard. And in shows like Big Brother Naija, contestants are always at the mercy of public judgment. All eyes are on them, with the public choosing who their favourites are.
When we continue to gloss over the mental health of reality tv contestants in Nigeria, when we cherry-pick which reality tv star deserves our support and who doesn't, we not only add to the stigma surrounding mental health in Nigeria, but we make it more difficult for people to seek help and be open about their conditions and how it affects them. We create a hostile environment for people and tell them their issues are better off kept inside because, to them, they will only be met with dismissal, or worse, get cyberbullied with the same thing they spoke up about. If we are to truly learn anything from reality shows such as Love Island and the Bachelor, it's that an industry-wide overhaul is needed urgently here on our turf and it's our individual responsibility to ensure that people are treated as humans.
To this end, below we spoke to former BBNaija Season 6 contestant, Kayvee about his experiences in the house, the effects it had on his mental health and his tips for how other contestants can care for their mental health outside the show.
NATIVE: How did the Big Brother Nigeria show have an impact on your mental health?
KAYVEE: The Big Brother show was a great platform, and I had an opportunity to connect with the world to share my talent and skills as a photographer and cinematographer. I had a fantastic time on the show, albeit short. As with anything, every new experience always has its challenges, and this was no different. It was slightly stressful, especially with the lockdown and being by myself before the show. I got into the show and was excited to get on, but things didn't go as planned. I started suffering from an anxiety attack, which was to the full glare of the world, and I had to do what was best, which was to acknowledge the challenge and seek help. Upon the Doctor's advice of being unable to continue with the show, I exited.
NATIVE: There is a stigma surrounding mental health in Nigeria, especially regarding the lack of support for people with mental health issues. So, in your experience, how has this affected you? That is, from the people who haven't shown any support or tiptoed around the discussion?
KAYVEE: In Nigeria and Africa, mental health is highly stigmatised. People living with some mental health conditions are regarded as mad, crazy, or, in my case, rumoured to be dealing with a drug withdrawal syndrome. It shows how people undermine the health and wellbeing of others with their words, actions and inactions. In my case, I have dealt with this by turning off negativity and focusing on the positive comments and love I have and continue to receive. I can be honest to say it was initially tough to have exited the show and lose out on an opportunity to compete for the grand prize, but I am comforted by the love and support of my family, friends and fans.
I always try to keep my energy up and remind myself that I come first. Thankfully, the team of Doctors helped me through that tough stage and prepared me for the occasional relapse. Of course, mental health support is sometimes unaffordable for every person, and that's why I love that organisations, especially NGOs, are breaking the stigma and helping people quickly access holistic mental health care. For instance, some elderly people are tagged as "mad", whereas they are dealing with a mental health condition that could be treated or managed through therapy and/or psychiatric support. We need to intensify the conversation to help more people living with mental health conditions across Africa.
NATIVE: In your experience, what is the best way to take care of one's mental health as an ex-housemate? That is, with many big brother fans being toxic, ex-housemates are always targeted; so what do you think is the best way forward, and how have you been taking care of yours?
KAYVEE: In my experience, the best way to take care of one's mental health is for ex-housemates to speak with a professional whenever they feel a type of way. This isn't just related to mental health, all illnesses. Please don't keep it to yourself and let the opinions of others define your life and or ability to seek help. The stigmatisation shrouding mental health is why more people suffer. This is why we need to prioritise mental health discussions and mental wellness in Nigeria to help people understand that because a person lives with a mental health condition makes you a lesser human being. This will help change people's orientation on mental health and its importance to the body because the brain is one of the essential organs in the body.
Regarding trolls, I believe it's left for you to take in what you deem necessary. Sometimes, I read some comments and take my mind off them because that's not who I am. So I ignore what does not help me grow or improve me—no time for negativity on this end. I have been taking care of myself, focusing on the Doctor's advice and focusing on my work. Some fans may try to compare ex-housemates to make them feel they aren't matching up to the standards, but I believe everyone should understand that life is a journey and our paths are different, so are our successes. I'd say the ex-housemates should try to disengage their minds from such toxic comments or comparisons because they will come and paying no attention to it while living your life, silences the trolls. I believe these fans who troll others are not orientated, and that's why we need more awareness campaigns to help foster social and behavioural change.
Featured image credits/NATIVE