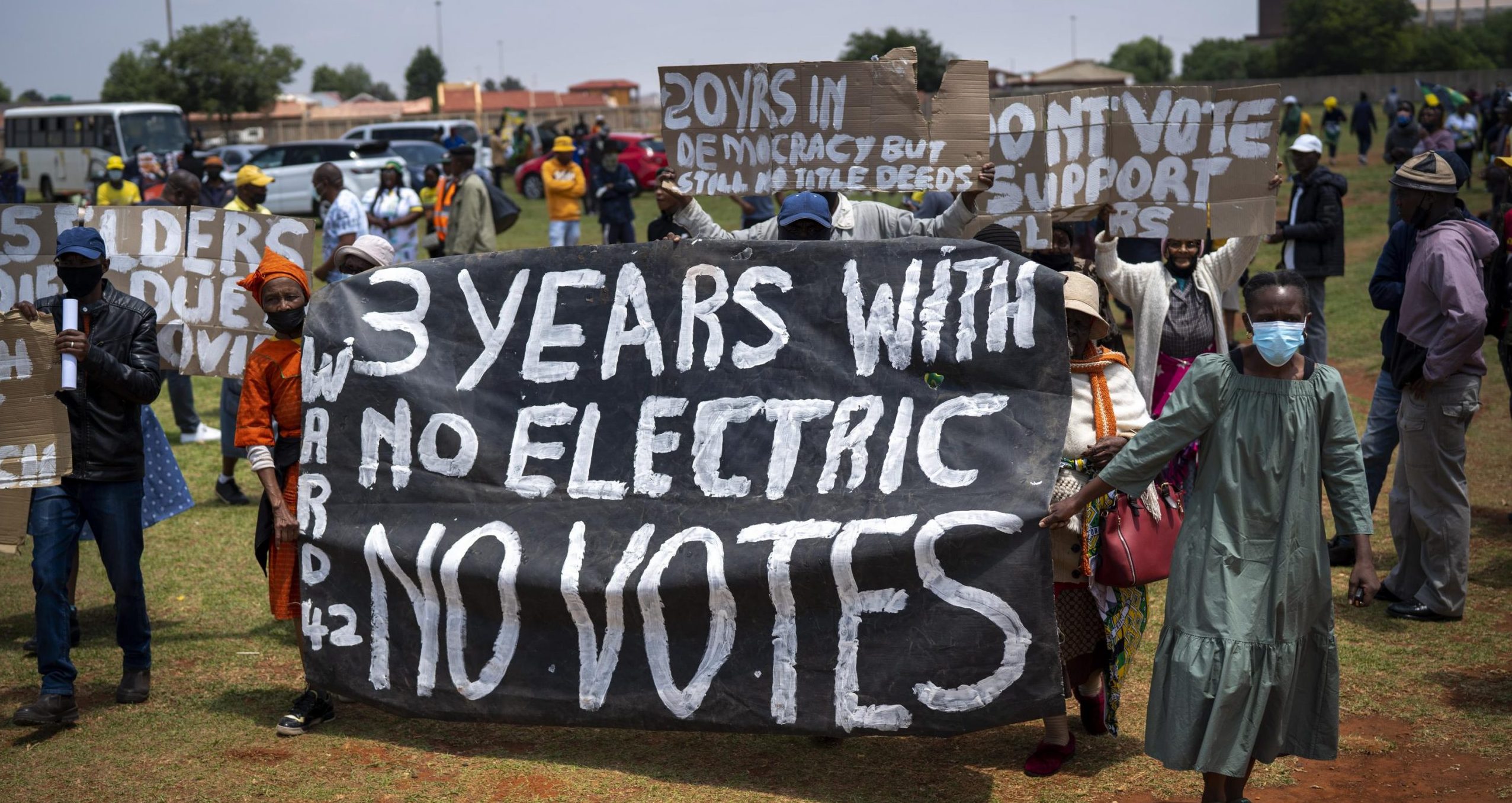 What's Going On: Persistent Power Cuts In South Africa, 2023 AFCON Postponed & More
Notable headlines from across the continent
---
Persistent Power Cuts In South Africa
South Africa is currently facing its worst power cuts in two years, as South Africans face up to six hours without power a day. Africa's leading industrialised country—and second-largest economy—last experienced such drastic outages in nearly three years. Eskom, which generates more than 90 percent of the country's power, has struggled to meet electricity demands in South Africa for at least a decade, but the outages have not been this severe since December 2019. The loss-making utility, saddled with debt approaching 400 billion rand ($24.4bn), is trying to contain costs as part of a turnaround plan.
You need to take urgent action @CyrilRamaphosa @PresidencyZA no more speeches and meetings.

The people are sitting in the cold and in the dark, businesses are being hurt, this was already a very difficult time because of very high cost of living and fuel.

Fix this. https://t.co/bjVEOURCmu

— Mmusi Maimane (@MmusiMaimane) June 29, 2022
Eskom has blamed the severe outages on a labour strike which started last week. The protests began after wage talks between Eskom and trade unions, including the National Union of Metalworkers of South Africa and the National Union of Mineworkers, reached a deadlock. Eskom has a total nominal capacity of 46,000 MW, but it said on Friday that more than 20,000 MW was offline due to breakdowns and planned maintenance. The state utility company was granted a court ruling to block the strike, but the protests have continued. Similar protests over wage talks in the past have also hampered operations. The utility is set to meet with workers' unions on Friday to discuss a new pay offer to try to settle the dispute.
With an ageing coal fleet that is highly prone to faults, Eskom has struggled to meet demand since 2007, choking economic growth. Eskom routinely implements scheduled power cuts, called "load shedding," to prevent a strain on the system that could cause a total blackout and to replenish emergency generation reserves. Already burdened with unsustainable debt levels, its unreliable coal-powered plants force it to spend large amounts on diesel for backup generators while its tariffs are not yet cost-reflective. State enterprises minister Pravin Gordhan told a media briefing on Tuesday that: "Eskom is in this position because of the industrial action which has meant that in many power stations up to 90 percent of the staff could not attend to the duties … because of intimidation." Gordhan added that the crisis was "causing a huge amount of damage to South Africa's reputation".
In a statement, Eskom shared "load shedding is implemented only as a last resort to protect the national grid," while requesting citizens to use electricity "sparingly". Former South African opposition leader Mmusi Maimane has urged President Cyril Ramaphosa to take "urgent action". "The people are sitting in the cold and in the dark, businesses are being hurt, this was already a very difficult time because of very high cost of living and fuel," he tweeted on Wednesday.
Central African Republic Launches Bitcoin Hub 
The Central African Republic has launched its government-backed cryptocurrency hub called Sango—named after one of the country's official languages. President Faustin Archange Touadéra launched the hub on Sunday in a live announcement on social networks. It follows the country's adoption of Bitcoin as legal tender in May, only the second country after El Salvador, to adopt Bitcoin as legal tender. President Touadéra shared that: "Sango means the language of money and wealth. Cryptocurrency helps the poor gain control over their investment," relating the project to  'digital gold.'
Although the specifics of the project are still very much uncertain, according to the Mining Minister of the Central African Republic, Rufin Benam Beltoungou, the project will help people in the country's significant mining resources among other things. Many concerns remain about the adoption of cryptocurrency in the country, especially after the collapse of Bitcoin by more than 20% just last month. About 90% of the Central African population does not have access to the internet, although the country has signed an agreement with neighbouring Cameroon to share its fibre optic network in 2023. The government estimates the Central African Republic's natural resources to be worth more than $3 trillion (£2.4 trillion). But the country has been torn apart by a succession of civil wars for nearly a decade and is one of the poorest in the world.
Fourth Ebola Outbreak in DR Congo Officially Over
Shortly after the most recent Ebola Outbreak in the Democratic Republic of Congo, the outbreak has been controlled and put to an end. The outbreak has been contained within three months thanks to a "swift" and "robust response" in the Democratic Republic of Congo, says the World Health Organisation (WHO). Since 1976, this has become the 4th outbreak in DR Congo and the most recent outbreak killed four people, three of which were confirmed cases and one being a probable case, the global health body shared.
The WHO will continue to monitor the situation in case of any "flare-ups", but in a statement it praised the Congolese authorities. The UN organisation worked together with the government to roll out vaccinations, testing, contract tracing, infection prevention and control, as well as community engagement. WHO Regional Director for Africa Dr Matshidiso Moeti in a statement on Monday shared: "This outbreak response shows that by bolstering preparedness, disease surveillance and swift detection, we can stay a step ahead."
2023 African Cup of Nations Postponed To 2024
The next Africa Cup of Nations will be played in Ivory Coast in 2024, and not 2023. In 2017, continental governing body CAF announced that it would move the finals from their traditional January/February slot to June/July, in a bid to avoid repeated disputes with European clubs forced to release players in the middle of the season. With the World Cup in Qatar taking place in November and December this year, the decision has been taken to postpone the finals rather than bring them forward. This simply means that the Nations Cup will be held in January and February for the second time in a row, after this year's tournament in Cameroon.
Under former CAF president Issa Hayatou, who was overthrown in 2017, African football's ruling body refused to countenance any possible change of date for the months the continent's flagship sports event is hosted. About four months after taking charge, Ahmad Ahmad—Hayatou's successor—turned this policy on its head, following consultation with the continent's officials. CAF Secretary-General Veron Mosengo-Omba said there are no plans to permanently move the finals back to January/February given the contrasting weather patterns across the continent at different times of the year.
When asked why it took CAF so long to make a decision on this matter, given that June and July have been the rainy seasons in Ivory Coast for many years, Motsepe failed to directly address the question, saying the choice had been made 'out of courtesy' with Ivorian organisers. Both Motsepe and Mosengo-Omba were speaking in Morocco, which is hosting the ongoing Women's Africa Cup of Nations.
---