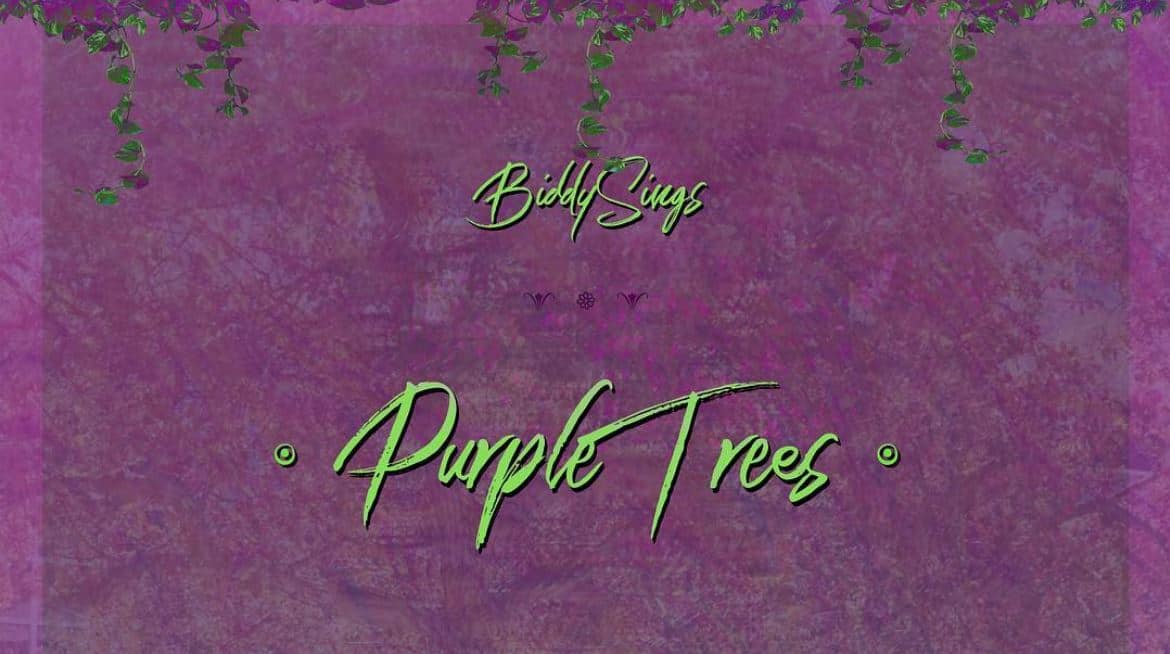 BiddySings' new single, "Purple Trees" celebrates romance-as-addiction
Lets do love like drugs
The peaks and pitfalls of love and sex often serve as foundational inpsiration for artists, a twist adds love into the same addictive class with drugs. They both share qualities to make you feel on top of the world but also potentially plunge you into the deepest pits of depression. They can both be disorienting, maddening, even ruinous; satisfying and quieting your internal demons but also cause you to make terrible decisions and question your identity. And perhaps most importantly, it's often in short supply when you need it the most. So it's not particularly surprising to  hear BiddySings attribute drugs to love on his latest single, "Purple Trees" featuring Culture'95 and BarelyAnyHook.
https://www.instagram.com/p/BW0wIfgl6Yt/?taken-by=biddysings
BiddySings' melodies anchored in R&B as the rest of the song coolly branches out to funk with the electronic guitars and synth sounds and Hip-hop through BarelyAnyHook's rap verse. BiddySings takes the chorus and first verse in soft R&B melodies while Culture'95 sings on the 2nd verse and BarelyAnyHook gets on third. His Hip-hop strut melts into a psychedelic waltz-timed coda adorned with melodies from BiddySings as they all deliver lines that celebrates the hippie lifestyle. The psychedelic feel of "Purple Trees" is amplified by heavy bass guitars and piano riffs that trail off till the groove becomes into a spacious harmonies.

Numerous artists and songwriters over the years have penned songs that liken love to drugs, or drugs to love, or both. Biddy Culture'95 and BarelyAnyHook's "Purple Trees" is just the latest in a long and intoxicated tradition.
Listen to "Purple Trees" below.
https://soundcloud.com/biddysings/purple-trees-ft-culture95-barelyanyhook-1
Featured Image Credits: Instagram/biddysings
---
You are meeting Debola at a strange time in his life. He wandered into a dream and lost his way back. Tweet at him @debola_abimbolu
---