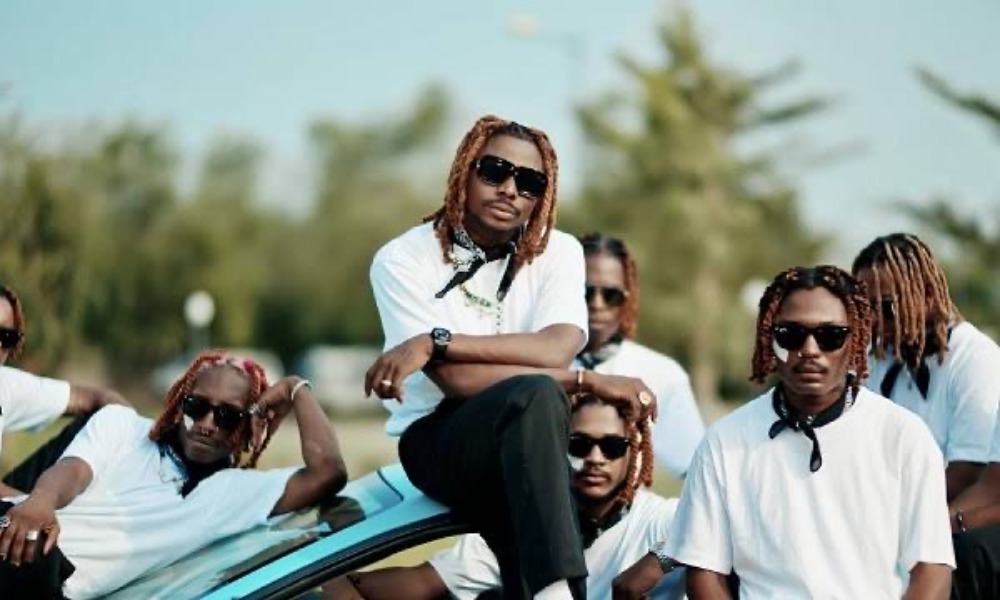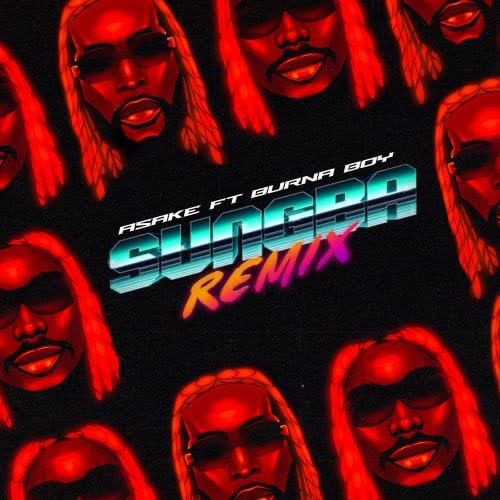 Best New Music: Burna Boy Breathes New Life Into Asake's Hit Single, "Sungba"
Another No. 1 for Asake
Barely two months into his activation as YBNL's latest hitmaker, Asake has won over our hearts and ears. For someone who started off with a series of freestyles, song covers and more, he's currently operating in a lane that many new artists would long for, as he garners the attention of music industry heavyweights on his rise. In the near two-years since his 2020 breakout single, "Mr Money," the singer's star power has only intensified, deliberately crafting every part of his artistry into an unmistakable identity, capable of holding his own in the game.
View this post on Instagram
2020 might have brought Asake close to his defining moment but 2022 is the year that he knocked it out the park. Beginning the new year with news of his signing to YBNL, the label imprint founded and run by veteran rapper, Olamide, Asake burst onto the scene, ready and willing to have a good time–and showcase his irresistible charm while at it. The first sign of his new level came with the release of the Olamide-assisted "Omo Ope," an euphoric jam that combines the breezy and visceral knock of contemporary street-pop with choral flourishes.
"Omo Ope" was solely focused on the enjoyment that's happening in the moment–taking stock of everything the singer was feeling and experiencing as his new affiliations gained him new levels of recognition. The "Mr Money" crooner followed this up with the release of his debut project 'Ololade Asake.'  The tape hosts 4-tracks offer an introduction to an artist with a clear sense of musical direction, a logical evolution from previous singles where melodies took a backseat to catchy lyrical phrases.
Off the back of his eponymous EP, Asake has held down the country with tracks such as "Omo Ope" and "Sungba", celebratory upbeat records that have gained him debuts on the TurnTable Top 50 charts and earned him top spots as contender for breakout artist of the year. As he continues to ascend the ranks in the music industry, Asake continues to peel back new layers to his artistry, letting viewers in on his infectious personality through his EP's visual world.
The EP's standout track "Sungba" is an upbeat number that draws influences from South Africa's House music and subtly pairs this with the melodic kicks from infectious Afrobeat drums. Over the past few weeks, the track has become a sleeper hit, taking over clubs, the charts and the streets, furthering street pop's rising mark on the culture today. 
To further capitalise on the song's viral moment, Asake has tapped Burna Boy for a befitting remix for the track. If there's any surefire stimulus for rising artists, it's a shiny feature from one of Afropop's big three and Burna Boy's presence on the song is magnanimous. After teasing the track for the past week, the remix arrives today, making good on all its promises to further extend the shelf life of "Sungba." 
In typical Burna Boy fashion, he doesn't hold back on the song, bursting with life and energy from its opening moments. As the track progresses, Burna chants self assured lyrics, such as "my problem is I too sabi" an instant quotable that's been regurgitated across many timelines today. Burna continues to take full ownership of his verse on the track as he sings more lyrics such as "You give me sugar cause you got that Ikebe super/oya ti won bota bi ti konga", which translates to "haters may fall into a deep well",  utilising his 16-bar verse to the fullest with no second wasted. 
"Sungba Remix" is an enjoyable listening experience with Burna Boy's verse serving as a welcoming cherry on top an already solid record. To accompany this energetic remix, the record arrived with the TG Omori-directed video, a brightly-coloured and eye-catching visual affair, that sees the artist's flaunting bundles of dollar bills, beautiful women and having a good time while spreading the gospel of enjoyment. If there's one thing that's certain, it's that Asake came into the scene cocksure and this level of self-assuredness is synchronous to the success he's now enjoying.
Stream "Sungba Remix" here
Featured image credits/Asake
---