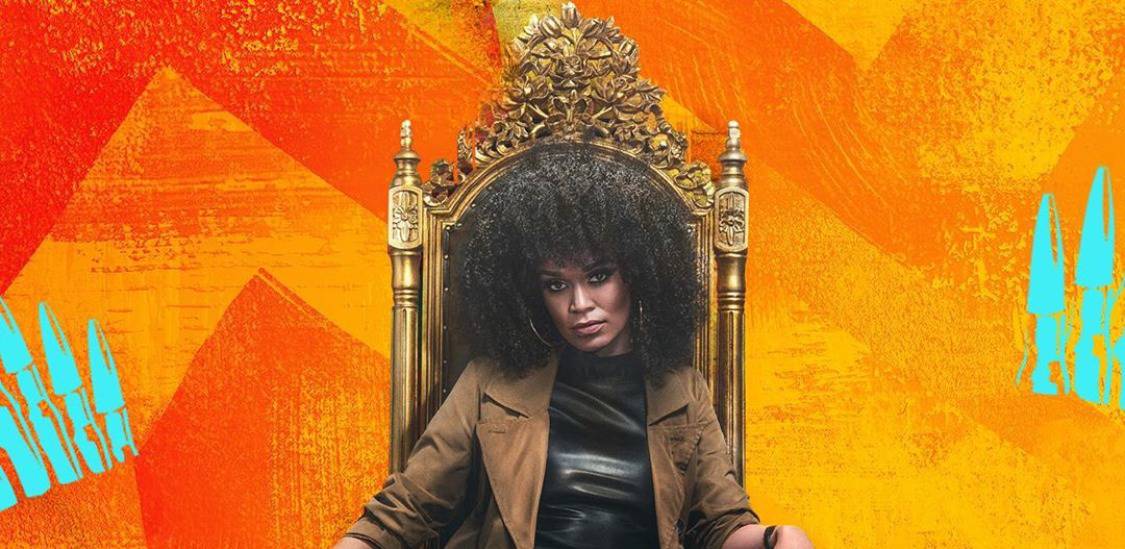 AV Club: Queen Sono is a laudable first attempt at bringing the world to Africa
spoiler alert!
Sampa the Great's upbeat hip-hop tune "Final Form" cues in as Queen Sono, played by Quantinco star Pearl Thusi, escapes over the idyllic Zanzibar shoreline with her co-worker, Fred. She's just thrown the bad guys off her scent, 'I might final form in my melanin/black power' comes Sampa's voice, setting the tone for the completely badass escape scene, reminiscent of many spy thrillers before it–from James Bond to Jason Bourne.
'Queen Sono' is actually Netflix's first script-to-screen commission from Africa, spearheaded by South African director and comedian Kagiso Lediga. It's one of the more recent efforts by the streaming giant to infiltrate the otherwise reliant on cable TV continent, and provide increased visibility for African stories told by Africans themselves. 'Queen Sono' is also a laudable first attempt at bringing stories and experiences rooted in African culture directly to the world, without wholly compromising on rooting its story close to home.
It's commonplace to say that not all heroes wear capes, and Lediga certainly keeps to this, by often blurring the lines between who is a hero and a villain in the series. Queen is a skilled operative working for an intelligence unit called the Special Operations Group (SOP) whose leaders are somewhat questionable for their involvement with South Africa's corrupt president.
Queen's story is laden by the past. Her mother, who was activist Safiya Sono, got killed mysteriously when Queen was a child, by a corrupt and power-hungry government on the cusp of regaining power from the white colonialists during the apartheid regime. For other characters like William, the lines are even more blurred, as he was once a spy for the SOP, but is now the leader of the Watu Wema, an insurgent group that is backed by a Russian family, the Gromova's who ruthlessly supply arms for terrorist groups.
We can't talk about 'Queen Sono' without commending the incredible production and overall display of the many beautiful places in Africa, from the Zanzibar shoreline in the opening episode to the busy streets of Lagos. 'Queen Sono' was shot by an all African team in over 37 different locations within the vast continent, with dots of struggles pertinent to African cities dotted round the 6-episode show. English is also interwoven with local languages from across the country like isiZulu, Tsonga, and Swahili, which are at times not subtitled allowing key aspects of the plot to be missed out.
Another noteworthy feat in 'Queen Sono' is its badass female characters–from Thusi herself to Abigail Kubeka who plays her grandmother to even the series main villain, Ekaterina played by Kate Liquorish. Women are leading on all fronts, and are among some of the strongest characters on 'Queen Sono' with some of the most complex plots. Queen is messy yet vulnerable and relatable, her grandmother is wise and represents hope, and even the late Safiya Sono is a beacon for change and fighting for the less privileged. Make no mistake, each woman in 'Queen Sono' is key to the series plot.
Conversely, 'Queen Sono' does lack in certain areas. The 6-part action and crime series is often times complex, with a plot that is not easily digestible and takes a few episodes to get into, owing to the multiple storylines. It begins at the present with a kickass spy Queen, then catapults us right into the past with flashbacks and personal memories. Queen occasionally sees bubbles, a trigger formed from the assassination of her mother right in her presence.
The ending of 'Queen Sono' all but screams there's a second season, given the cliffhanger. In usual Netflix fashion, it could take up to a year before we get to see Queen and her world again. While we wait, Netflix has more African originals lined up for this year with the teen mystery series 'Blood & Water' coming out later this spring and the yet-to-be named Akin Omotosho show following shortly after.
Watch 'Queen Sono' on Netflix here.
Featured image credits/instagram: queensononetflix
---
Tami is a lover of astrology, music and women. Tweet your fave female artistes at her @tamimak_
---