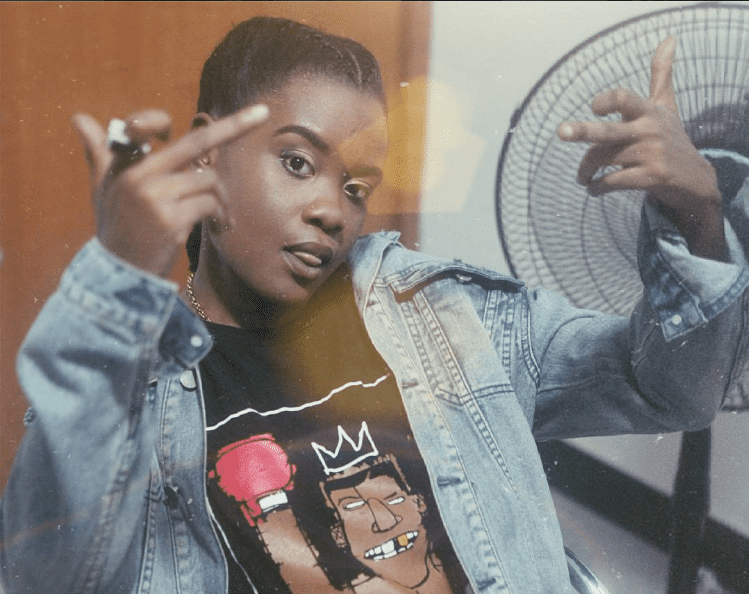 AT is in a class of her own on "Two Of Us"
A new G.O.A.T? We think so.
Sure some of you first discovered AT when she featured on the critically received BankyOnDaBeatz EP Fuego Senoras, but AT has been consistently dropping tracks and upping her game, since she dropped her debut project The Climb in 2012. But now that she has your attention and your respect, she's ready to show you just how versatile she is as a rapper and an artist. And she is doing it by emulating the best in the game right now.
She is making good on our prediction that 2017 is the year she makes the jump from SoundCloud to Mainstream, with her new single "Two Of Us". 90's  hip-hop heads will immediately vibe to the haunting beat, comprised of ethereal marimba riffs looped into the base melody, shlocky synths thrown on to provide urgency and classic midi beats thrown on for tempo. Occasional waves of midi synths wash over the vocals and beat, like a sonic reset just when you start to get overwhelmed by her relentless delivery. And she well and truly delivers. There are a number of techniques normally employed by singers that AT puts to good use on "Two Of Us"; layering on backing vocals to emphasize her punchlines, occasionally dipping into melodies to skate through difficult lyrical progressions, pacing and tempo. These tools, and her unusual delivery are some of the song's brightest spots.
The first artists that come to mind once AT begins to rap is Kendrick Lamar and Princess Nokia, both outsider rappers tackling unpopular themes who have changed the game for female rappers and rap in general. At is all at once the brashness of Princess Nokia's larger-than-life personality and the preternatural control of Kendrick, demanding that we see and acknowledge that she is well and truly 'the baddest'.
Once again, you are cordially introduced to AT, and damn does she have shit to say. Listen up.
Listen to "Two Of Us" here.