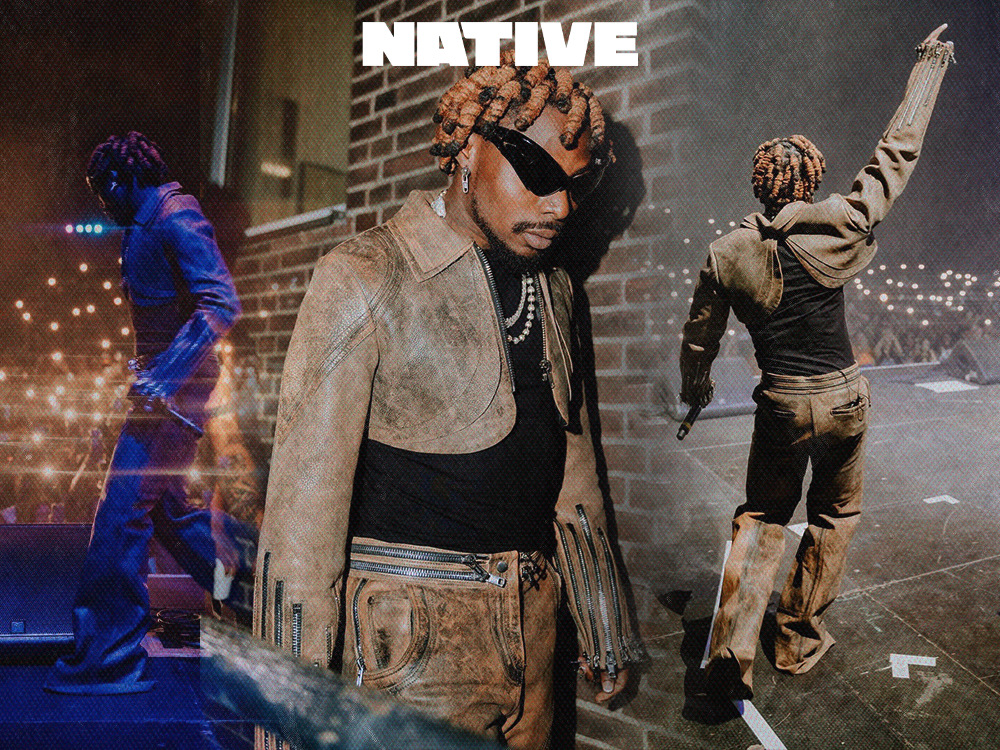 Asake Is Basking In Global Success After Selling Out The O2 Arena
Mark Your Calendars: August 20, 2023
It is almost impossible to think that just over a year ago, many people were not familiar with the unstoppable force that is Ahmed Ololade. Though any core music heads who had their ears to the streets couldn't get enough of the 2020 street-pop hit, "Mr Money," Asake still largely flew under the radar of mainstream Afropop conversations. Now, two months after the announcement, he joins the genre's flag bearers as the fourth artist to close out one of the biggest concert venues in the world-O2 Arena. After a decade of relentless hard work and dedication, Asake is sitting at the top of the world and rightfully so.
View this post on Instagram
The last time we caught up with the NATIVE cover star as the indisputable face of modern Afropop with the biggest, loudest and most relentless breakthrough act of 2022, Asake was barely three months into his debut album. He tactfully, under the guidance of the genre's key veteran, Olamide, positioned himself as a serial hitmaker determined to make good use of the spotlight he received. The 12-tracker, a cult classic in its own right, provided a mix of his typically catchy, upbeat productions and more slower-paced tracks like "Nzaza" and "Muse." 
He also reinforced his versatility with tracks like "Dupe," a House-influenced track, serving as an appreciation for his tumultuous journey thus far. Contrary to many that think the YBNL signee sprouted out of nowhere, his catalogue is evidence of years of perseverance and patience. "See, there's no magic in this thing. It's just endurance and perfect time," he shares in a moment of stark vulnerability with the NATIVE.
The new year saw the same relentless force as Asake continued expanding the scope of his artistry with alluring visuals directed by frequent collaborator, TG Omori. This came alongside the release of "Yoga," packed with new techniques amidst the all-too-familiar log drums-shaker pairing. He experienced an evolution in ways beyond his sound as he transformed from a local celebrity to a global superstar in high demand to grace stages across the globe.
After embarking on a UK tour late last year, Asake's performances received varying reviews due to poor logistic planning and over-capacity venues that resulted in unfortunate deaths at O2 Brixton. Asake was on a mission to redeem his newly formed image with inimitable performances for global festivals and talk shows including a soulful yet hypnotic rendition of "Organise" at The Jimmy Fallon Show.
The next we heard of the superstar, "2:30" dropped. Over a month later, his Olamide-assisted chart-topper, "Amapiano" arrived with the announcement of his sophomore album, 'Work of Art.'  The tune was an ode to the South African dance scene and its unfaltering penetration and redefinition into varying parts of the continent with supporting themes of Asake's attained success in the past years. Armed with his experimental touches on the project's pre-released tracks, Asake was primed to reveal a new and improved vision with the familiar undermining of his Afro-House and Fuji embellishments.
But when the Basquiat-themed album hit the airwaves, audience reception was on opposite ends of the spectrum. Some celebrated Asake for his unfathomable ability to dish out hit after hit in such quick succession while other conversations stirred around his music falling flat due to its repetitive baselines. While there may be some merit to the latter perspective, Asake's unbridled confidence in his style and craft showcased across 'Work of Art' is evidence that he is in control. An approbate response to the projects naysayers can be referenced in his sit-down with the NATIVE, where he shared:
"If something works for you, it means you're the originator of it. So why will you leave it? I come with a sound and the people love it, so I might do it 70,000 more times, your own is to keep enjoying it. I just have to be doing it well, that's all that matters to me."
It is with this irrepressible confidence and admirable defiance Asake has become a household name in just two years. As he takes on the O2 Arena, following Afropop's greats—Davido, Wizkid and Burnaboy—we're eagerly sat on the edge of our seats to witness what more outstanding feats Mr Money has up his sleeve.
Featured Image Credits/The NATIVE
---