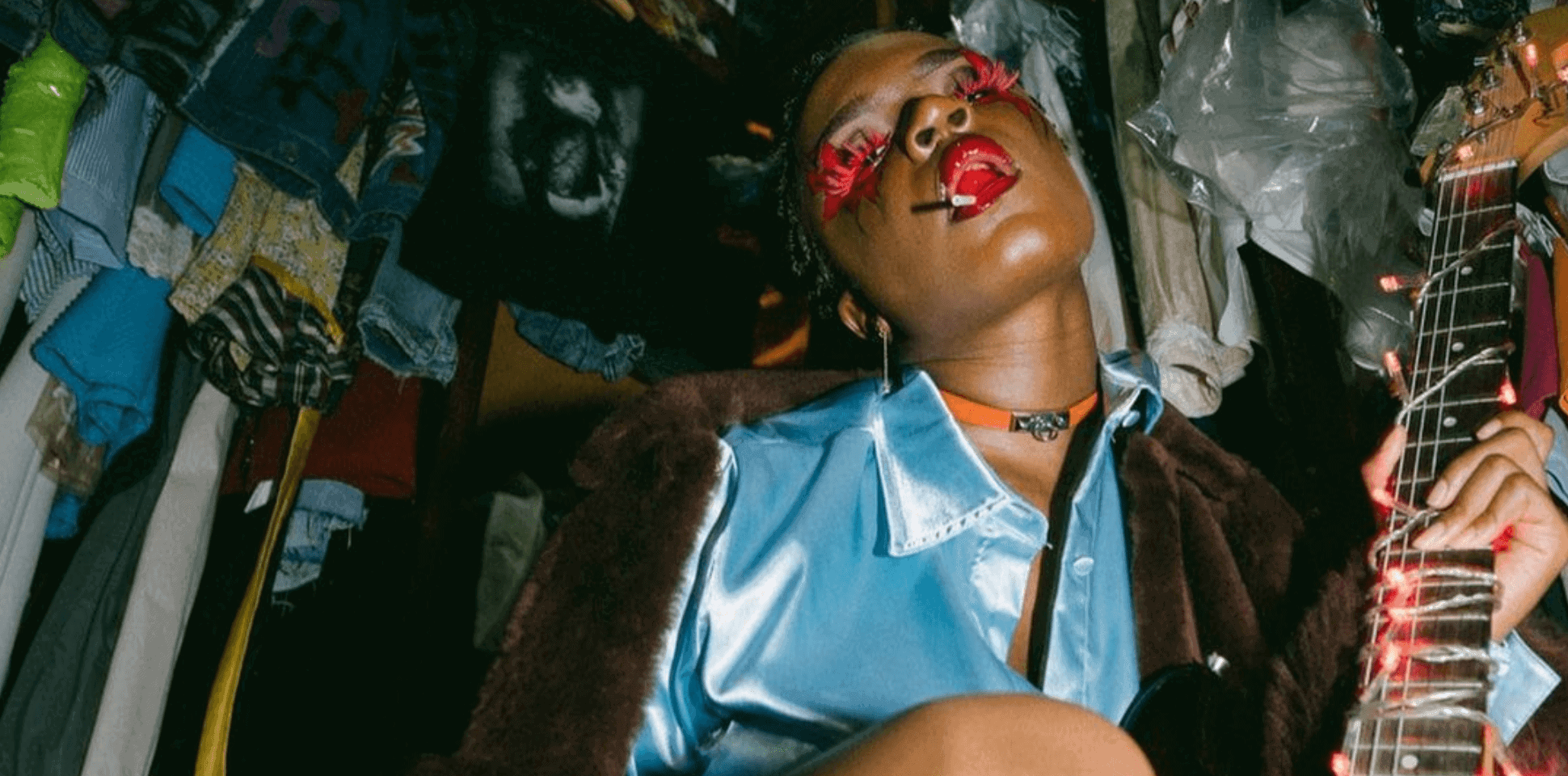 Listen to 'The Angel You Don't Know' by Amaarae, Now!
Her debut album is finally here
Amaarae already achieved diva status before her debut EP, 'Passionfruit Summers' showed off her ability to sit comfortably across a range of different soundscapes. "Whoa!", the song that became her breakout in 2017, was actually AYLØ's song. But she stole the spotlight with her captivating performance that radiated a blithe coolness, a stark contrast to the new acts of the time that were more empathically and emotionally available.
While her EP, 'Passionfruit Summers' established the Ghanaian singer's Pan African fan base, the trickle of new music she featured on in the interim—a major hit with Santi's "Rapid Fire" and her impressive guest verse on Odunsi's "Body Count"—maintained her momentum. Three years after the EP, Amaarae commenced rollout for her debut album, 'The Angel You Don't Know', with two lead singles, a timely self-isolation anthem, "Leave Me Alone" and an experimental afropop number, "Fancy". They built fans' anticipation for the 14 track album which is finally in our hands today.
View this post on Instagram
'The Angel You Don't Know' is a collection of sophisticated Afropop that gradually gives way to slick and dreamy dancehall tracks. Anchored by the sexy hip-hop bounce of the lead single, "Fancy", all 14 tracks capitalise on a love of 80s pop and 90s club culture to deliver the type of retro-pop revival that can lead to a culture reset.
Amaarae is joined by a diverse team of producers, Gothic Tropic, Haze, KZ, Rvdical The Kid, Aywy, Kuvie, Kyu Steed, John Wav, Jesse Alordiah, Yellow Shoots, DOZ, Yinka Bernie and Yinoluu who dug deep into their bag, evoking different eras of flashy dancefloor nostalgia. Also, with guest verses from Odunsi The Engine, CKay, Cruel Santino, KZdidit, Kyu Steed, 6, Maesu, Kojey Radical, Moliy, Princess Adjua, and more, Amaarae's breathy voice serves as the mainstay that gives the tape a cohesive sound as she craftily explores hip-hop, R&B, Afropop, Caribbean dancehall and everything in between. The thrill of 'The Angel You Don't Know' is in hearing Amaarae tailor the different sounds of the dancefloor to suit her commanding erotic attitude.
You can stream 'The Angel You Don't Know' below.

Featured Image Credits: Instagram/amaarae
[mc4wp_form id="26074″]
---
You are meeting Debola at a strange time in his life. He wandered into a dream and lost his way back. Tweet at him @debola_abimbolu
---