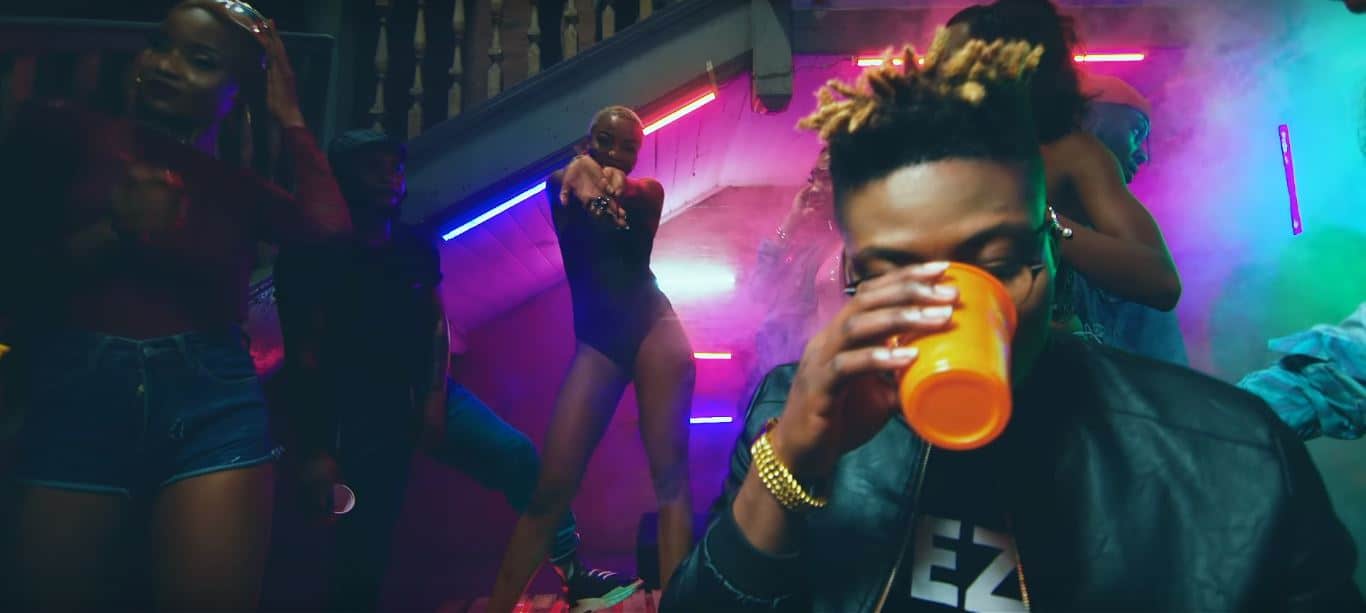 6 videos you should see this week
The best from Nigerian pop music this week
Nasty C – Allow Feat. French Montana
Since growing from obscurity to continent-wide acclaim, Nasty C has been a shining beacon for South African rap. And given rap's foreign influences, his feature on Major Lazer's recently released Know No Better EP and several nods from international award communities, it was only a matter of time before his reputation pulled in more international features. His latest release, the video for "Allow" features French Montana and reminds listeners the heights his efforts have taken him with French Montana's cameo in the neon filtered adjoining video.
Falz – La Fête
Excuse my French but the popular consensus that French language is the language of love is just verbal masturbation. But popular consensus being popular consensus, the stereotype provides artists with creative direction and Falz has taken inspiration from it for his latest single, "La Fête". His humorous rap narrative takes on a more sexual motif assisted by a few phrases in French; "C'est le moment de fait la Fête." Capital Dreams Pictures directs the video in a garage set, emphasizing the dance motif of the single as the models dance to the Demsa produced beat.
A-Q – Lekki Expressway Feat. Wavy The Creator
Off his recently released Blessed Forever project, A-Q's "Lekki Expressway" just got a deserving video directed by Brother Lee for Temple film Productions. The track's house house infused harmonies and Wavy The Creator's vocal contribution on the hook give the Jayy produced track an experimental undertone as A-Q's push the boundaries of his hip-hop sensibilities without compromising his style. The video mimics his drug infused lyrics as he takes viewers on a trip into the wilder Lagos nightlife with psychedelic lighting, smoke-filled rooms and fancy smoke bongs.
Masterkraft – I Go Dance Feat. Reekado Banks
Released a few months ago, Masterkraft's "I Go Dance" is primed for dance floors and with Reekado Banks' accent, its place was set on DJ turn tables. Masterkraft has gone a step further by releasing an adjoining music video for the dancehall number. The Adasa Cookey directed video follows the song's groovy themes with dancers and set at a party; basically all the things you expect to find at a Nigerian dance club.
Tomi Agape – Breeze Feat. Mazi Chukz
https://www.youtube.com/watch?v=KcjbR9pDnak
Produced by Spax, Tomi Agape's "Breeze" saw venture into Afropop's bright and sunny. With the Caribbean tanned harmonies and Mazi Chukz's blend of reggae and highlife melodies, the single listened like a late bloomer for summer playlist. And given the warm afternoon time setting, the video continues her summer affiliation. Tomi Agape and Mazi Chukz perform the song is the sunny themed video showing off some skin and brightly coloured sunshades.
Tipsy – Hustle Feat. Olamide
After debuting in 2017 with "E Dakun" and "Hustle", Tipsy's remix of "Hustle" featuring Olamide functions on traditional-trimmed infinity-mirrored portal into the singer's universe apocalyptic universe; "I'm The Last Man Standing In My Lane Now/ I Never Die, Them Wan Bury Me". The song that placed Olamide in the more traditional and less showy Yoruba territories. The flutes and somber percussion heighten the eeriness of the song which the recently released video doesn't also pursues. The scare theme  video features shots of flame throwers and a bunch of religious symbolism reminiscent of Yoruba home videos.
Featured Image Credits: YouTube/Masterkraft
---
You are meeting Debola at a strange time in his life. He wandered into a dream and lost his way back. Tweet at him @debola_abimbolu
---