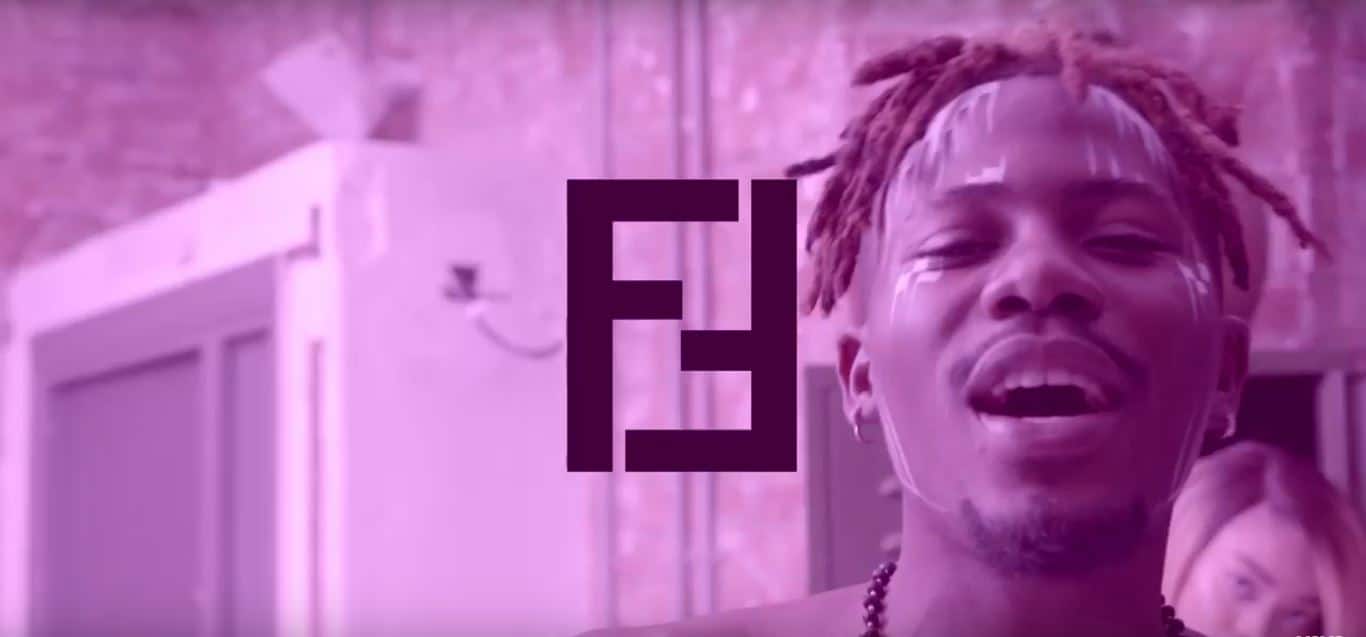 6 videos you have to see before this week ends
Watch all the coolest things on the internet right now
Kendrick – ELEMENT.
"ELEMENT.", The third video off Kendrick's chart topping DAMN. album was released earlier this week and while it's as violent as the lyrics suggests, we still aren't clear if the shade was really meant for Big Sean or not. Directed by Jonas Lindstroem and the Little Homies (Kendrick's directing alias alongside Dave Free) the video features amazing shots of different gruesome circumstances ranging from riot scenes, street brawls, kids pointing guns at cops, dog chases, bloody faces and even a slow motion shot of Kendrick slapping a kneeling antagonist. The artistic imagery however ensures that Kendrick stays true to his words because damn, violence never looked so sexy.
Skales – Booty Language (Feat. Sarkodie)

The video for "Booty Language" off Skales' sophomore album, The Never Say Never Guy is pretty much self explanatory. It continues the rapper turn singer's struggle to dominate in the Nigeria music scene with his insistent releases. The track's adjoining video is directed by Teekay with models in sexy outfits emphasizing their butt and while the song is catchy enough to be a potential hit, it's not the first time Skales has pulled off a song of this quality with the aid of a guest feature and a catchy beat. In this case, Sarkodie's influence and Krizbeatz's electronic dance music instrumental for "Booty Language".
Wale – My Love (feat. Major Lazer, WizKid, and Dua Lipa)
So far, Wale's fifth studio album, Shine hasn't hit any commercial milestones in the rapper's career. Despite the anticipated wide appeal of his star studded guest features that includes Lil Wayne, Travis Scott and others, the album remains largely underrated. But the Detroit artist still has faith in the album and has released a lyrics video for one of the more appreciated tracks, "My Love" featuring Major Lazer, Dau Lipa and Wizkid with a cartoon and two dimensional adventure video game motif.
Season Three Trailer – Rick And Morty

https://www.youtube.com/watch?v=DeAw6aXHzcY
Animated shows are a tricky business because while shows of this nature often rely heavily on slapstick humor, they are often also required to feature a lot of smart commentary to attract and retain adult audiences. Rick and Morty often veers so deeply into the surreal, you won't believe the amount of mainstream hype the first two seasons got. The first episode of the third season was released in April and while many believed that episode to be a mere filler, Adult Swim surprised viewers by repeated showing clips from that first episode in the recently released trailer for the third season. While Dizzee Rascal's "Bonkers" plays in the background, we get a quick glimpse at what to expect from the third season and as Rick describes it, this could be "The Darkest Years of (Their) Adventures".
Tyler The Creator – "Nuts + Bolts" Trailer
https://twitter.com/GoIfMedia/status/880241750257872897
Speaking of goofy, Tyler the Creator's music might be dark but as any fan will tell you, he has a funny side too. After releasing a series of cryptic teasers last week, he has finally shared a trailer for his new TV show, "Nuts + Bolts." The show follows Tyler as he investigates "how everything that (he) think(s) is awesome is made." Among his areas of interest: donuts, go-karts, stop-motion, mustard and with some help from Neil deGrasse Tyson, time travel. Before "Nuts + Bolts", Tyler had previously announced that he is developing a TV show he called "The Jellies" for Adult Swim but "Nuts + Bolts" is expected to start airing from August on Viceland.
YCee – Don't Need Bae
YCee has put out a video for "Don't Need Bae", a track off his recently released debut EP, First Wave. It is the second video release from the tape and this time, Shayo Thr33 produces with a minimalist set showing YCee surrounded by stylish models and balloons. Designers brands like Fendi, Prada and Gucci get featured in the video with their logos flashed on the screen while YCee boasts about his side girl not needing her boyfriend.
Featured Image Credits: YouTube/YCeeVEVO
---
You are meeting Debola at a strange time in his life. He wandered into a dream and lost his way back. Tweet at him @debola_abimbolu
---