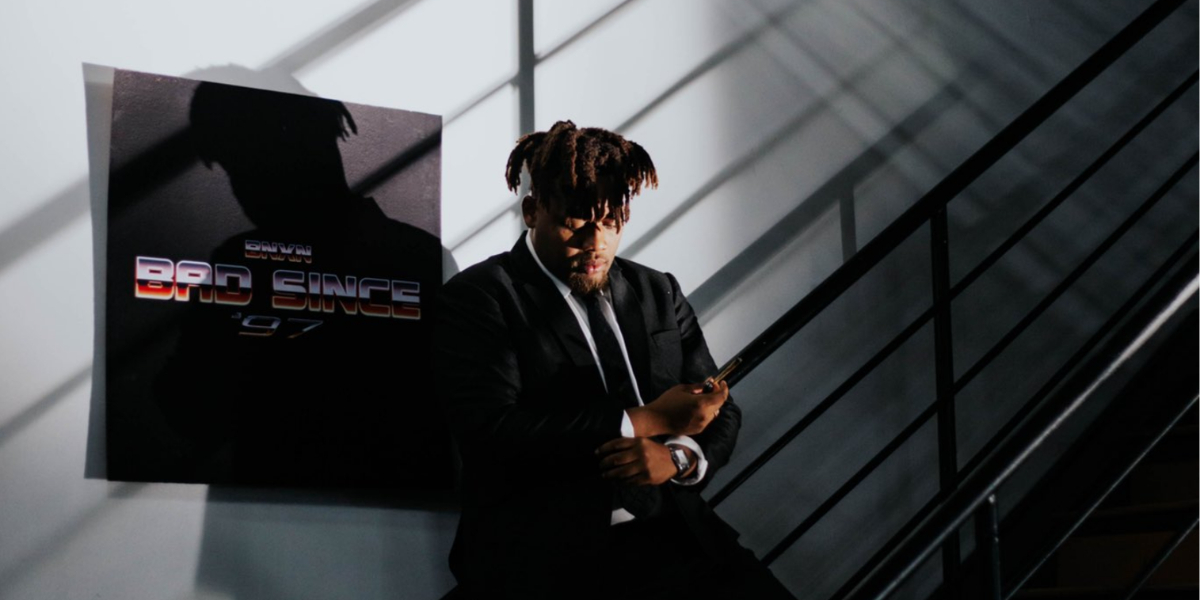 A-1 Listen Review Of BNXN's New EP 'Bad Since '97'
his sophomore EP
Since his 2018 debut, BNXN has continuously solidified his presence in Afropop, with radio-ready hits that have soundtracked our late night parties and hangouts. From "Testimony" to the Zlatan-assisted "Spiritual", to the memorable "L'enu Remix," with Burna Boy and his slew of other collaborations, the singer has seized every opportunity to showcase his undeniable skill and earmark himself as one to watch.
View this post on Instagram
Closing out 2021 in a heartfelt way, he released his debut EP ' Sorry I'm Late,' which offered a rich throve of insight into the mind of the artist and his sweet melodies and laid-back delivery. The 7-track EP also found BNXN showcasing his versatility in composition and his knack for dropping dance floor-ready bangers with meaningful lyrics. The EP offered BNXN ample space to offer new variations on his usual sounds without erasing what we've come to love.
Still revelling in this stardom, BNXN is back with his sophomore EP 'Bad Since '97.' He began teasing its release, earlier this month on social media, by announcing producers such as Denzl, Sak Pase, and Ts Boy were on the EP. Now, the wait is over and BNXN has expanded his sonic tapestry with the help of seasoned Afropop veterans such as Wande Coal, Olamide, and Wizkid. Speaking with Apple Music, BNXN confirms that his sophomore album is different from 'Sorry I'm Late,' stating that there was more storytelling and maturity in the new drop. 
In Usual 1-Listen Review Fashion, All Reactions Are In Real-Time While The Music Plays. No Pauses, Rewinds, Fast-Forwards, Or Skip.
"BAD SINCE '97"
This is the EP's titular track so I'm excited to get into this. Ouu–sounding good already. These are really intriguing sounds being fused together. I love how BNXN shows he's capable of singing on any beat you give him. Here, he fuses Afropop and alternative R&B, while acknowledging his musical prowess with braggadocious lyrics such as "don't compare me to nobody I dey spazz you know". I think BNXN surprisingly challenges himself with deep percussive tones while reassuring listeners that this is his world and we are all living in it.
"BAD MAN WICKED"
From the second song, you already get the gist of the album, BNXN is getting self-conceited, and he is not apologetic about it. Speaking in the third person, he positions himself as a talented god ruling over a kingdom. He is aware of his mark in the industry and has enough audacity to place himself among the forerunners of Afropop. This is only the second joint but safe to say, I am in love with the production of the EP so far. Honestly, BNXN came for our necks, and he is stepping on them. This has to be one of my favourite numbers on the project
"MANY WAYS" FT. WIZKID
This is not the first time BNXN is collaborating with Wizkid so I've been looking forward to this since I saw the tracklist. The melody is on fire and subtle, compared to the previous tracks. Deviating from the braggadocious flow of the earlier tracks, BNXN explores love as he adores his muse's emotional strength over him. Alongside Afropop royalty Wizkid, they sing with their seductive voices about light-hearted love and romance full of sweet promises. I am definitely revisiting this track.
"KENKELE" FT. WANDE COAL
Previously released in July, this track has already garnered considerable fan fare and racked up over a million streams on Spotify. Listening to it, within the context of the EP, you can feel the synergy between the two artists as the log drums compliment the song as a whole. This might not be my favourite song, but I will have to inject it into my system again. The adlibs make this song extra cool. 
"IN MY MIND"
It seems the album's flow is getting slower and more composed as we near its end. The bass drums hit differently while BNXN's strong writing ability shines brightest here. Painting himself as a Superman fan, he sings "I'm Superman and you're my Louis Lane," inviting his fans into his utopia where love is supreme. However, he paradoxically compares it to Superman's and Louis Lane's relationship with toxic aspects. 
"MODUPE" FT. OLAMIDE
According to African origin, Modupe is an expression of gratefulness to God, and you can feel BNXN's sincerity from the agile production to his clear-cut voice. Olamide serves the first verse in his native language as BNXN mixes it with English. His ethos is clear in this song giving reason to why he is among Africa's top artists as he sings "I put the full commitment in everything I do, And I stay consistent in everything I do." BNXN pours out his emotions giving the song a reflective yet inspirational aspect of the production. 
"LOOSE EMOTIONS" 
The drums on this closer sound amazing. Of course, he had to wrap up the project with a fire Spellz production. This single is a sequel to BNXN's "In My Mind". In the latter, he compares his muse to Judas, however, "Loose Emotions" sees a brighter side of BNXN having moved on from the toxic love cycle. As he transitions from a grateful stance in "Modupe",  he has a happier approach to life as he feels comfortable without his previous lover. I'm not particularly too keen on this but I guess we need more honest representations of men's emotions so good one, BNXN.
FINAL THOUGHTS
On 'Bad Since '97,' his sophomore EP, delivered less than a year since his debut tape, BNXN sheds off his old skin to make room for new. Here, he sounds more confident in his craft and capability, proving that his voice is not just an asset, as he has put his time and energy into the composition, delivery, and proper curation of the EP. As 'Bad Since '97" kicks off, the hunger in BNXN's voice is evident, as he sets out to silence the haters and oppositions over airy bass productions.
The procession of each song in the project shows his capability in encompassing vast human emotions with little but impactful words. As he tackles success, fear, love, and all the thoughts that go into existing, BNXN is telling his fans they have to believe in themselves and sprinkle a dash of dedication and determination into their craft.
In 17 minutes, BNXN delivers a masterpiece peppered with memorable verses from Afropop veterans such as Wizkid, Olamide, and Wande Coal. If you had not gleaned from the project's title already, 'Bad Since '97' is a searing body of work which solidifies BNXN as a considerable talent, capable of offering existential and poetic self-reflections that's catchy and instantly memorable.
Listen to 'Bad Since '97' here: