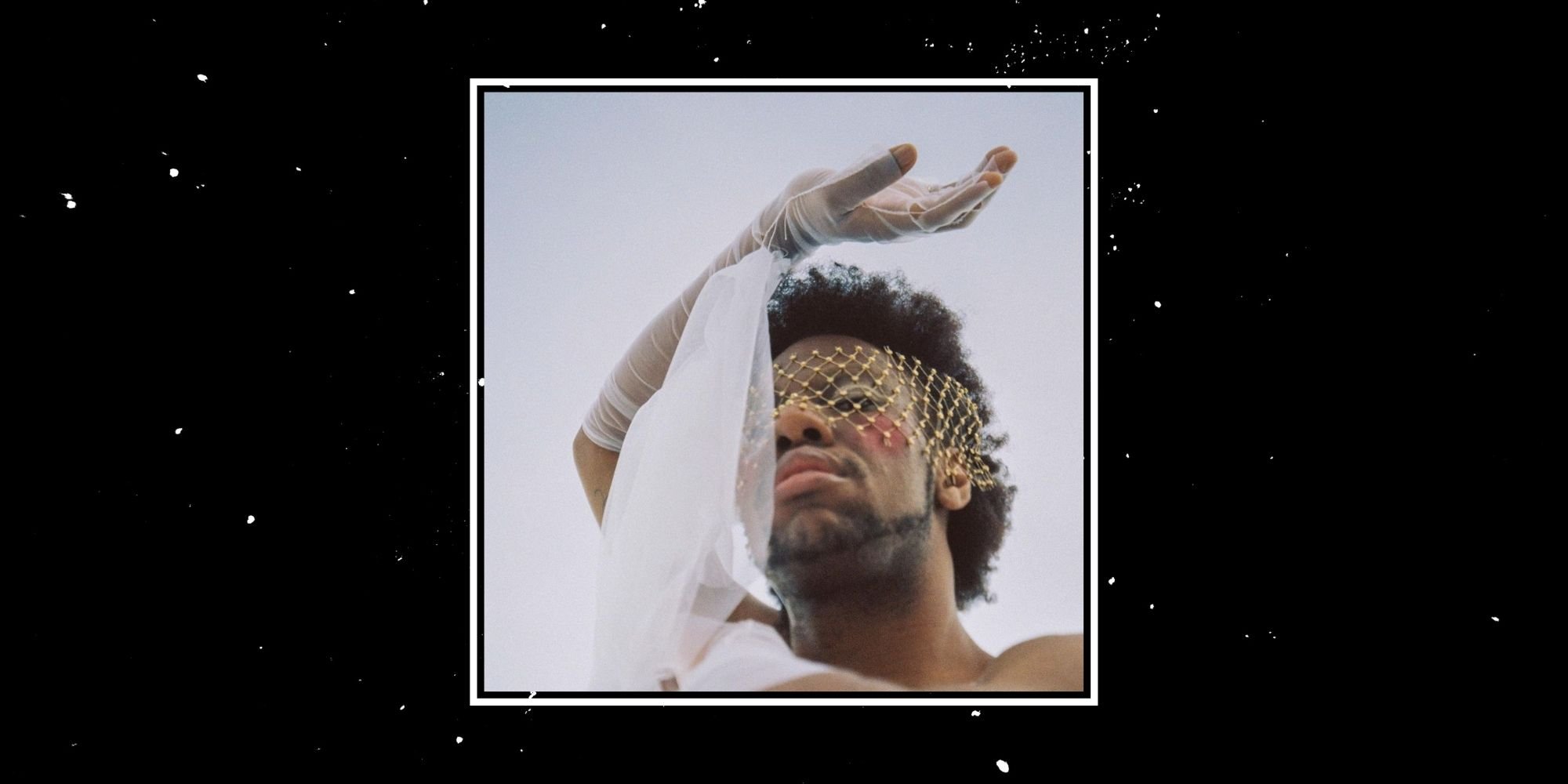 A 1-Listen Review of MOONGA K.'s 'CANDID' EP
"I am power"
The first I heard of MOONGA K.'s sublime vocals was after the guitar intro to "I know (I do)" off his 2020 LP, 'an ode to growth p.1′. A 23-minute run, as its title suggests, 'an ode to growth p.1' was a soulful record that seeped introspection and pensive melancholy. Being introduced to MOONGA K. via this project, left me in instant awe of his ability to share deep, provocative expressions of self, through songs that are alluring and pleasurable.
Released during the summer, when the carefree black boy is at his best, "black, free & beautiful" embodied everything myself and other MOONGA K. fans come to expect of MOONGA K. Fun, emotional, experimental, relatable, and meaningful. Naturally these are the anticipations listeners had for his 2020 project. As we await the sequel to his 'ode to growth', MOONGA K.'s new EP 'CANDID', promised not to disappoint, with is similarly self-attuned title.
'CANDID' has, by my estimations, lived up to the body of work that preceded it. In fact, as he CAPS titling would indicate, 'CANDID' has indeed outdone MOONGA's past work. Here he is more experimental. He displays his dexterity boastfully and flawlessly. On 'CANDID' MOONGA K. is who he is, and the unafraid aura that envelopes this piece puts MOONGA K. at his best. But before I give too much away with my fan-girl reviewing, here's what I thought of the project on my first listen. No pauses or skips – I mean imagine me even wanting to!
"REBEL TIME"
This is a very captivating start. His 'Alternative' label is really showing out! Wow, the song's mood and melody are in quite a contrast with the rock hero intro of this song. In less than thirty seconds there's so much to digest. The drums remind me of "Toy Soldier". Ohh the Sampa the Great feature makes perfect sense. This is a dark, yet triumphant record – everything is coming together quite tidily. The drumline lead on this record is giving me like New Orleans struggle and this song is a sense of overcoming. It feels like a movie sequence soundtrack to a protest or something. This song evokes so much power. And yeah, it would be remiss without the megaphonic speech.
"i AM (interlude)"
Ooh, I did I Am affirmations in therapy. It's a very "I am power" is exactly the message this EP has conveyed so far. "I am insecure but I am determined." That is such a deep line that resonates heavily with me, I'm sure with other too. Anyone that has been in the trenches (like the trenches) will know.
"black, free & beautiful"
The political commentary delivered in a jazz-inspired melody with its catchy bass line feels very nostalgic, but, paradoxically, unfamiliar. With its political message, "black, free & beautiful" is also a pretty commercial single, which is always a helpful way to express your beliefs as a musician. The distorted vocal riff which features highlights of an electric guitar exhibit MOONGA K..'s confidence with an eclectic mix of sounds.
"GIVE IT 2 YA"
The "GIVE IT 2 YA" bounce is seductive, but he uses this avenue to, again, talks about important interpersonal issues: healing and therapy. "Liberate your life as you vibe to this song," MOONGA says, and it's near impossible not to. The song is incredibly infectious, it's a fabulous bop that will certainly get you moving and the lyrics encourage a sense of mindfulness that is not too heavy, but still stimulating.
Ok, so he's going to a Capella now. But wait, he's bringing back the heavy instrumentation. That's another thing this EP is full to the brim of, a thunder of instruments that build an inescapable bubble whilst. you listen to this EP.
"honeybee"
Now there's a mellow touch with "honeybee", after the crescendo of "GIVE IT 2 YA", which was building up all the way from "i AM". Whew!! MOONGA K.'s soprano singing is beautiful, and it is trailed by that sax is honestly mouthwatering. The heartbeat thump that forms the heart of the percussion reminds us where this song really sits, deep in our soul. Side note: this EP would slap so hard live.
"WHOLE (interlude)"
Interesting choice to subtitle "WHOLE" as "interlude" and not an outro. This self-reflexive ending is very touching. MOONGA K. has gotten more personal as the project has progressed. Now he wraps with a meditative stillness, inviting us too to look inwards, after spending the bulk of the project critically analysing the failings of the outside world. Genius.
Final Thoughts
15 minutes is way too short. This project could have had two or three more songs, at the very least. I honestly wouldn't be mad if he gave it another five! 'CANDID' calls for serious meditation and reflection.
MOONGA K.'s words, topics and delivery are enlightened and meaningful throughout the project, there's not one song that doesn't go deep into the human psyche – not even the romantic cuts, "GIVE IT 2 YA" and "honeybee". The latter is given its true emotional significance in "WHOLE", where he challenges this idea of pleading for the love expressed on "honeybee". Where "i AM" is a prelude to "black, free & beautiful", "WHOLE" is "honeybee"'s conclusion. This art of using two different records to illustrate the multiple layers of his thought processes when contemplating a subject matter, to me, is highly intellectual music-making. As it stands, I remain in awe of MOONGA K. I cannot wait to give this project more streams, but I really do wish it would take me on a mindful journey for more than 15 minutes.
---