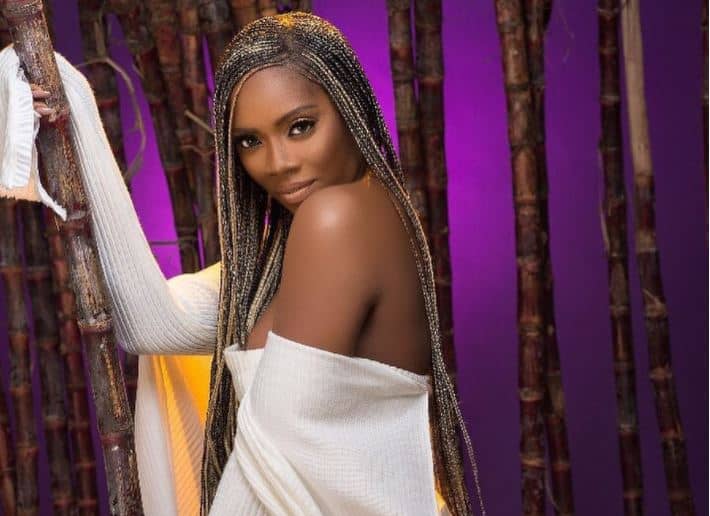 Essentials: 'Sugarcane' is a return to form for Tiwa Savage
An unfussy but carefully orchestrated resurgence
For many, Tiwa Savage's career in the Nigerian music industry can be split into two unequal halves; before and after Mavin Records. Her pre-Mavin singles were anti-pop bops that often set snappy wit and relatable themes to Afro-influenced pop melodies. Nigeria was ripe for a pop star and we accepted Tiwa almost immediately, dazzled by her high-concept music videos and decent choreography. She signed with Don Jazzy after a handful of collaborations and moved into the Once Upon A Time era that saw her shed western influences for a more direct Afrobeats inspired overhaul. Her original fan base was alienated by her new sound and linear lyrics but with the clout of Mavin's heavyweights behind her and this new, more accessible sound, she was often the only female headlining artist on the setlist on many of our locally organized concerts.
After a high-profile wedding and a pregnancy that saw her sidelined for the better part of a year—the year in which many argue Yemi Alade finally got her big break—Tiwa returned with her sophomore album R.E.D. With songs like "Keys to the City" and the Olamide supported "Standing Ovation", R.E.D should have succeeded, but instead, Tiwa found herself in the eye of a very public scandal. For much of 2016, Her career as a singer was eclipsed by a high-profile separation from her husband Tunji 'Tee Billz' Balogun. Even her new deal with Roc Nation (which many speculated was to replace Rita Ora who was leaving her contract) was subsumed by the gossip mill. But all that noise was just the right amount of camouflage for Tiwa to really reinvent her sound and return to the magic that made her a super star in the first place.
Tiwa's new EP Sugarcane is a precursor to her new album to be released early 2018 and is certainly an experiment from her new label to see how the international market will cotton on to the new sound she's created for her third era. Taking the lessons she's learned from Mavin's Don Jazzy, Tiwa manufactures dance heavy pop confections, bringing on in-demand producer Spellz to work behind the boards. The hallmarks of a new synth driven, percussion heavy Afropop is the undercurrent that runs through the entire EP, most especially on the frenetic title track, "Sugarcane" and the stadium ready "All Over". Even the when the EP's slower songs take on influences from pop genre tropes like "Get It Now", and the Bollywood inspired riff on "Hold Me Down", Afropop remains the major influence on Sugarcane.
One of the EP's big surprises comes via production work by Maleek Berry on "Me and You", a collaboration that attempts to reclaim Tiwa's penchant for bubblegum love pop and succeeds. Then of course, closing out the EP is a second collaboration with Wizkid on high-life inspired "Ma Lo" and an official feature from Spellz. 2014's "Eminado" from her debut album Once Upon A Time was an interesting take on high-life and its unsurprising that she returns to the genre and proves to herself (and us) that she's still got it.
It's safe to say at this point, that we'll never get back the Tiwa Savage of the Kele Kele Love days, that person is long gone. But the Tiwa we have has evolved to truly embrace her path to greatness as an Afropop icon. With Wizkid on international charts and Mr Eazi and Yemi Alade taking on Europe, there's no better time to jump in.
Stream the Sugarcane EP below
---
Edwin eats his rice and cabbages. Tweet at him@edgothboy
---