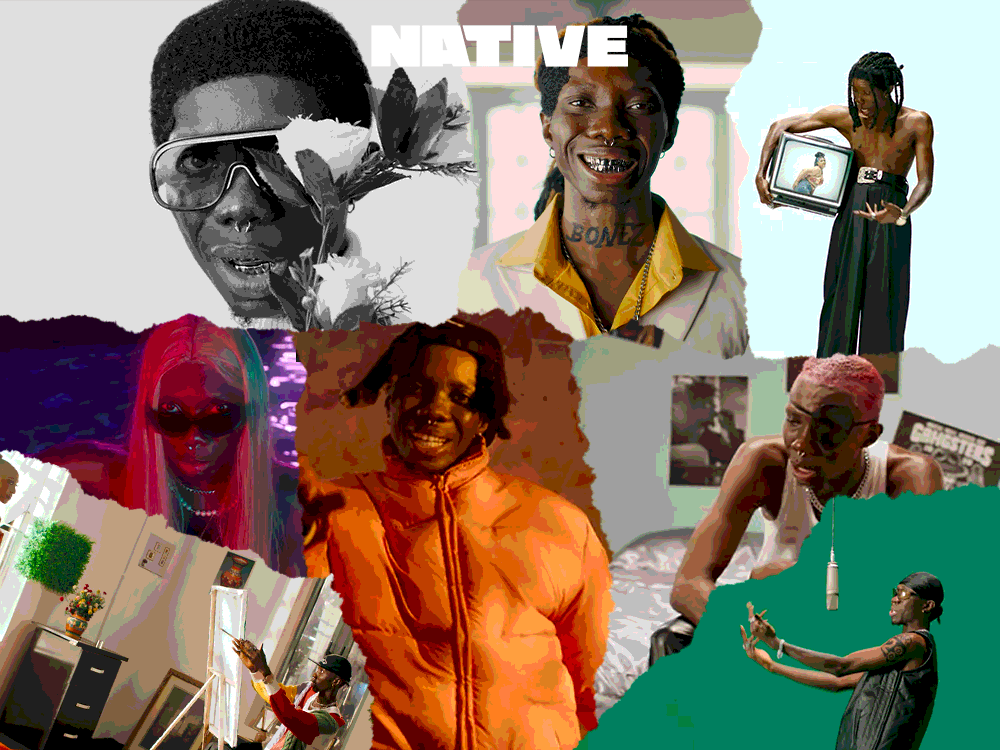 Blaqbonez Is A Skilled Auteur In New Video For "Back In Uni"
Blaqbonez imitates the hottest Afropop acts this year
Blaqbonez is no stranger to breaking the Internet. Ever since the promotional run for his latest single "Back In Uni" started, the Chocolate City act has embarked on a typical run of whimsical brilliance, and the lingo of shattering the digital space of social media was only expected. It is especially so, considering the immersive way Blaqbonez has brought his fans into this record, eliminating the conventional process of a roll-out. Being one of the people has been a driving force in Blaqbonez's branding, and the much-heralded visuals for "Back In Uni" is causing quite the stir online as the musician predicted. 
View this post on Instagram
Before one considers the video's cinematic qualities, it's worth recognising how Blaqbonez subtly channelled the greats by associating with them all through the song's creation process. For its afro-swing edge, he'd set off a stream of communication with Jae5, the British-Ghanaian producer whose work with J Hus stands as a legendary touchstone of Black British music. Even without hearing the record, that foreshadowed the sonic direction and even then, Blaqbonez embedded more narrative detail. Visits to his alma mater were captured in spare, telling pictures, spurring conversation among his fan base. In the comments sections, he replied to questions about his time at the Obafemi Awolowo University, stoking fire which caught on beautifully after the record's release.
The NATIVE selected "Back In Uni" as this week's Best New Music, establishing Blaqbonez among the growing number of Afropop acts framing their youthful exuberances within the fold of relationships. And now, barely twenty-four hours later, the man has again reached an important artistic achievement. Right now, the words "BB Omori" and "Blaqbonez" are buzzing online, due to the rapper co-directing the visuals of his latest record. After the humorous, revealing exchange with the mercurial T.G Omori, a section of Blaqbonez fans knew he was going to pull this off. He had to. 
A lot of rappers are funny, but most of them never bluff. Beneath the ice cold bars there's a recognition they can execute if push comes to shove, and Blaqbonez emerges from that tradition. Perhaps few will remember, but he was a battle rapper after all, taking punch after punch from more established MCs in the Nairaland platform, but getting up each time and with more resolve. That tenacity is every bit on display here. 
you enjoyed the 'Back in Uni' Video?
I enjoyed directing it more 😂

PERLIKS & Blaqbonez pic.twitter.com/oUEkryVcvm

— Abdulrasaq Perliks (@perlikspictures) October 12, 2022
Alongside Perliks Pictures, the rapper executes a video which is part parody, part ambitious. The success of its parody actually speaks to the ambition but there's a separate conversation to be had of the cinematography. In a time when online skit makers are challenged to be more deliberate in their production, Blaqbonez knows to tap from existing material. Being a musician grants him shock value, and sampling from other music videos isn't something many would have imagined. Especially when you consider he was cruising a whip in its trailer video, which is a direction that would ordinarily have worked.
Blaqbonez is no ordinary creator. Pretty much everyone has lauded his inventive schemes, embodying several roles to bring his vision to light. Most might think it a commercial shtick, but there's artistic potential in there too. Art benefits a lot from inclusion, and from time artists have tapped into multiplicity. Imagine M.I on "Safe," interpolating several hit songs of the day and making a spin on them; many years later, he's having iconic artists doing voice overs on "The Guy," a layering which had many piqued for his album of the same title. Olamide changing clothes in "Eni Duro" also had that quality. 
In this generation of Afropop, more artists are diversifying their brand. Producers are pivoting into music careers, songwriters are making their voices heard, and way more deliberation is given to overall aesthetic as opposed to creating the music as a stand-alone product. Not long ago, Burna Boy debuted as a director with the freewheeling visuals of "Last Last". An artist like Blaqbonez carries the DIY tendencies of Gen-Zers, positioning himself as a creator as opposed to just being a musician. Evolve or die has been a sounding alarm for artists, but for Blaqbonez it's an ethos he lives by. That much was obvious when he spoke with Korty, another creator who fits in that mould having dabbled in music business and modelling in the past. 
I've never laughed this hard after watching a music video, everrrr! Blaqbonez you made me laugh my bro, "back in uni" visuals is a comic relief and a much needed breathe of fresh air in this already choked up atmosphere. Big love, more doings emeka 👏🏽🥇

— Badman Q (@iambadmanq) October 12, 2022
Content rules and Blaqbonez knows this. With incorporations of visual snapshots from Wizkid's "Bad To Me," Oxlade's "Ku Lo Sa" Ruger's "Girlfriend," Ayra Starr's "Rush," Fireboy DML's "Bandana" and many more, he sees the potentials for conversation and carves a straight line there. Obviously with its high potential, so are the chances for underwhelming execution. As you've probably watched, he very much succeeds. A resonant humour is found in every scene, the familiar reimagined with unbelievable dedication. 
Earlier this year at his anti-love concert which was packaged as a crusade event, Blaqbonez's peculiar showmanship was colourfully present. For such genius, there's really no template which is why Blaqbonez will continue to be a hot topic in popular culture. Everything he does is informed by very particular experiences, the humour of one who's had to claw his way to the top when others had it easier. It's clear that his forthcoming 'Young Preacher' album will lean towards dramatic qualities which should make for interesting conversions such as we've seen this afternoon. If anyone can do that, it's definitely Blaqbonez.