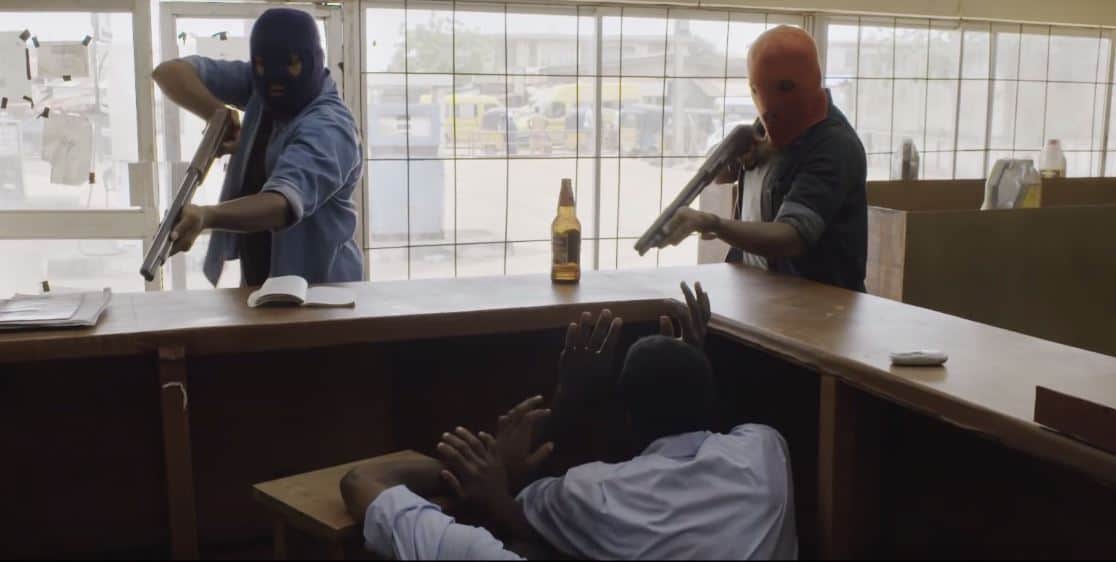 You should be excited to see 'Ojukokoro' this month
A tale of greed that will win your heart.
Dare Olaitan's debut film "Ojukokoro" is expected to be released for public screening in cinemas from the 17th of March but it already got it's first screening last year November at the African International Film Festival. The press finally got a look at the highly anticipate movie last night and we were left in a sorts of feels.
"Ojukokoro" details the experience of a day in the life of a drug cartel operation. Charles Etubiebi plays the role of the manager who convinced himself beyond any doubt that he had good reasons to steal from the drug cartel. The plot twists and turns, revealing different stereotypical criminals who all feel the same way about the money.
Dare Olaitan and producer, Olufemi Ogunsanwo took a detour from the conventional movie narrative with it's voice-over narrative designed to make the plot feel like the juiciest gist you've ever heard."Ojukokoro" is eccentric and the back and forth motion of the story gives the film thick layer soul sprinkled across the three major acts of the film.
"Ojukokoro" juggles its multiplex of influences and genre elements all through the movie's run time with as few plot holes as possible. The film is supported by a strong script that cycled somewhere between action, comedy, crime and drama, tackling a range of subject matters rarely addressed in Nollywood. It's the early days of the release and we're rooting for "Ojukokoro" to smash box office records.
Watch this space for our upcoming review. In the mean time, watch the trailer for "Ojukokoro" here
Featured Image Credit: Youtube/Dare Olaitan