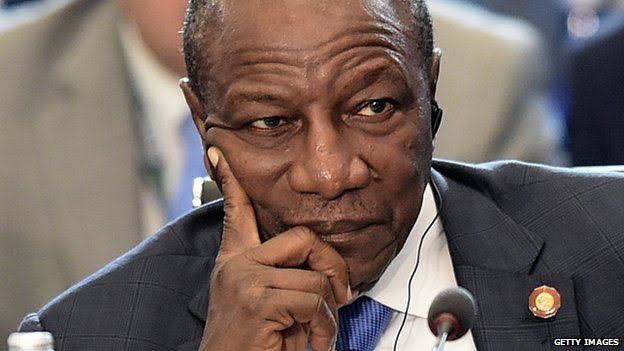 What's Going On: Gunmen raid in Nigeria, criminal charges against former Guinea president & more
Notable headlines from around Africa
---
48 dead after gunmen raid Northwest Nigeria
Northern Nigeria's insecurity issues continue to escalate and provide horrific news reports. Last Friday, 48 people were killed by bandits in the Northwestern state of Zamfara. According to Aminu Suleiman, administrative head of the Bakura district, the attacks were coordinated as the terrorists shot anyone who was trying to flee. The attack comes a month after the horrific Kaduna train attack which left families traumatised after losing their loved ones.
The bandits attacked three villages – Damri, Sabon Garin and Kalahe – where they burned a police car down, killed two security personnel and attacked hospital patients before looting livestock and food supplies. "A total of 48 people were killed by the bandits in the three villages attacked Friday afternoon," Suleiman said, adding that Damri was the worst hit, with an estimated 32 people killed.
In a statement, Nigerian president Muhammadu Buhari has asked security operatives to "do all that can be done to bring an immediate end to the horrific killings," another perfunctory response that shows his administration's failures to deal with this fatal epidemic. Officials in Zamfara say more than 700,000 people have been displaced by the violence, and the United Nations estimates that over 11,000 have relocated to neighbouring Niger to seek refuge.
Price of living increased in Mauritius
Effects of inflation have once again struck Mauritius resulting in a high cost of living.  The current state of living was stated as the worst hike rate since the 2011 inflation rate after a nationwide riot protesting the increase in prices. Recently, the bus and train fares increased between 25-40%.
The current inflation rate has been credited due to the Russia-Ukraine war as Mauritius heavily imports food and fuel. Due to the currency weakness and the sanctions on Russia, there will be sustained pressure on the prices. Currently, the government is consulting with economic and social actors as they are about to present the national budget to the population. Perhaps another positive indicator is the International Monetary Fund's projection that the country's economy will grow 6.1% this year, a 2% increase from last year.
Kenyan athlete set a world record at Kip Keino Classic race
On Saturday evening, Kenyan athlete Ferdinand Omanyala set a new 2022 world lead of 9.85 seconds in men's 100m, at Saturday's Kip Keino Classic, a Continental Tour Gold Athletics. With Italian Olympic gold medalist Marcell Jacobs forced out due to food poisoning, Omanyala defeated Olympic 100m silver medalist, American Fred Kerley, who clocked 9.92 – his personal best this season – firmly putting him on the global radar as more events take place in coming months.
Back in September, the sprinter set his continental record of 9.77 seconds on the same home soil track, and he's determined to lower that personal best in coming races. "I am the African record holder, but I want to be the African champion," he told BBC Sport Africa. "Right now, I am hungry for medals, so I am really preparing for the African Championships, World Championships and the Commonwealth Games."
Competing in the 100m, 200m and 4x100m events at the African senior Championships in Mauritius next month, Omanyala is targeting three gold medals at the competition scheduled for June 8 to June 12. He's also targeting a podium finish at the World Championships in July 15 to 24 in Oregon, United States, as well as the Commonwealth Games slated for July 28 to August 8 in Birmingham, England.
Guinea to prosecute ousted president for murder and other grave charges
Last September, a military coup led to the ousting of former long term president, Alpha Conde, who's popularity amongst Guineans had dwindled following moves to constitutionally extend his stay in office and hold on to power indefinitely. His forceful removal from office elicited mostly positive reactions from the general public, but that's just the beginning of his travails. Guinea's Military government has filed several charges for alleged crimes committed by Conde and 26 of his former official during his time in office.
According to a document shared by public prosecutor, Alphonse Charles Wright, the alleged crimes include murder, torture, kidnapping, violent sexual abuse, amongst others. Joining Conde as defendants in the case are a former president of the constitutional court, ex-speakers of parliament, a former prime minister and many former ministers, legislators and heads of the security services. These charges were issued in response to complaints filed by the National Front for the Defense of the Constitution (FNDC) — the group that had led the protests against Conde's attempt to run for a third term in office.
---