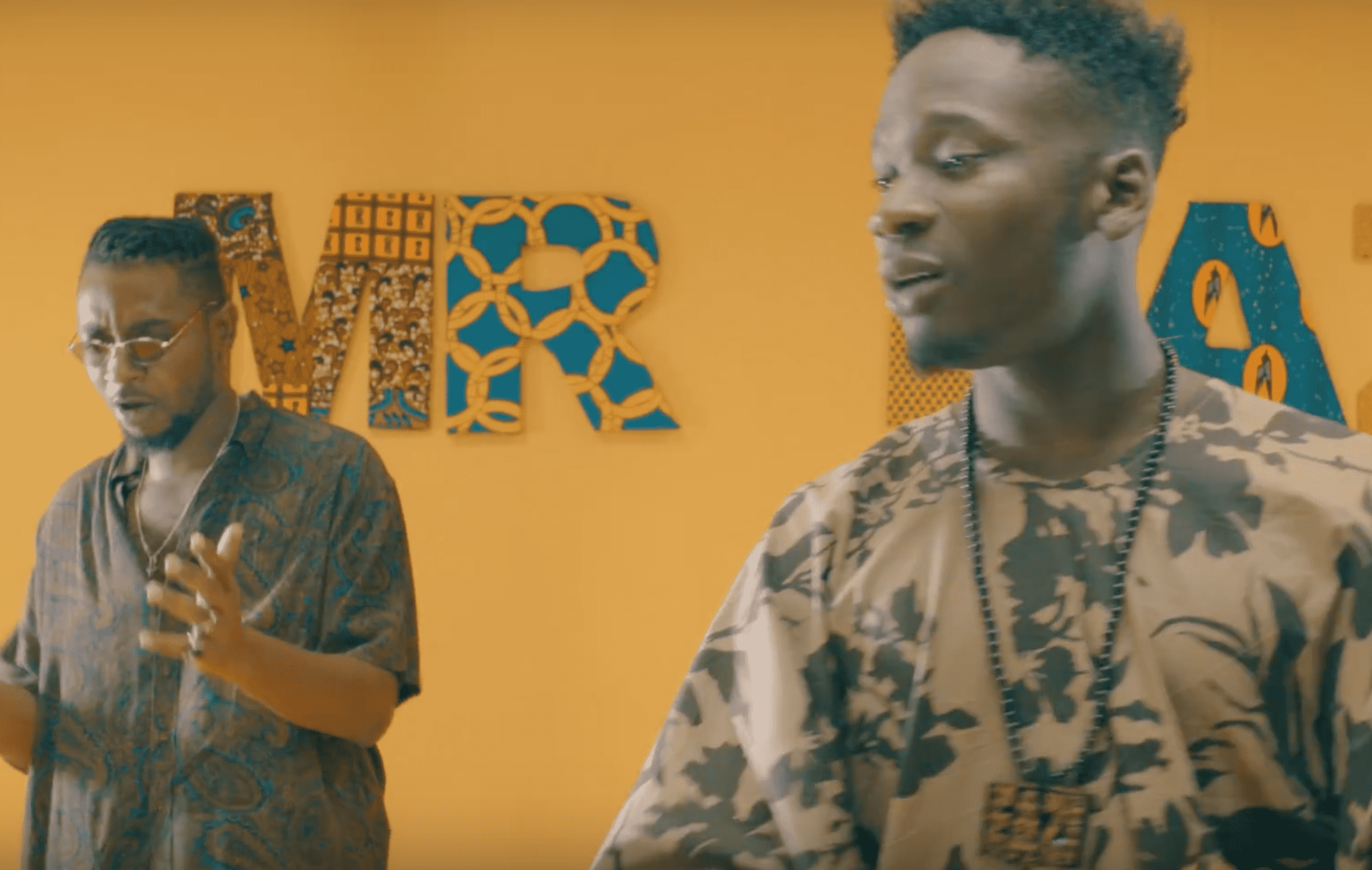 Watch Magnom and Mr Eazi in "Over Feed Me"
An R rated meal with enough sauce to make you sway
Mr Eazi's dual fan base in Africa is a privilege many artists can only dream of. With a Wizkid co-sign and his Ghanaian heritage, it was easy for Mr Eazi to crossover back where he was born and become the transnational star he is now. That being said, it's common knowledge that Nigeria Ghana relations are more unstable than thin ice yet Mr Eazi has managed to navigate his way carefully around both fan bases with little more than a brief spell of hate tweets from Nigerian's at the start of the year. Lately his Nigerian supporters seem to be getting all the love but his feature on Ghanaian artist, Magnom's "Over Feed Me" shows he hasn't forgotten where it all started for him.
https://www.instagram.com/p/BVStWFlFO1e/?taken-by=magnombeats
Magnom whose work was first noticed for his production on Sarkodie's "Illuminati", has helped shape the Afropop sound in Ghan featuring homegrown artists and those from the diaspora. For his latest single, "Over Feed Me" he taps Mr Eazi who some will argue is the leader of the new wave in Ghana while PaQ and Dream Jay get production credits. The raunchy metaphor filled number has a mid-tempo baseline with carefully separated synth harmonies, chugging drums and rich acoustic guitar plucks for a somewhat downbeat dance single.
Both artists deliver lyrics that conjure images of an R rated meal and Mr Eazi caps off the sexual tension with his vocal harmonies that will make you yearn for a lover with whom to sway along.
Check out Magnom's "Over Feed Me" below.
https://soundcloud.com/killersongs/magnom-mr-eazi-over-feed-me-prod-by-paq-x-dream-jay
Featured Image Credits: Youtube/Magnom "Over Feed Me"
NB: This is an updated version of the original post made solely for the audio release in June.
---
You are meeting Debola at a strange time in his life. He wandered into a dream and lost his way back. Tweet at him @debola_abimbolu
---