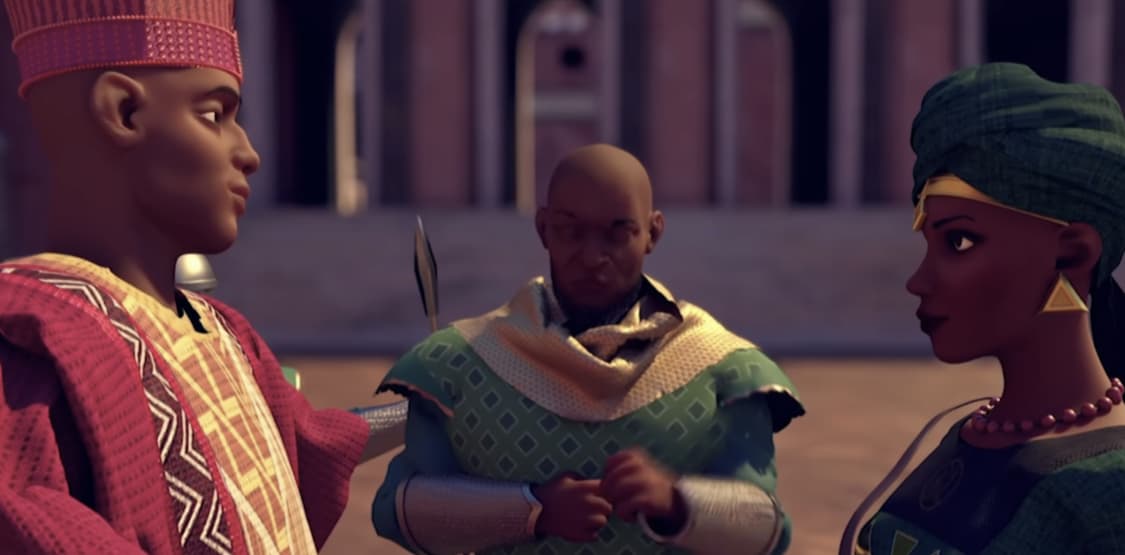 AV Club: Malika Warrior Queen Pilot episode had us all wanting more
Spoiler alert
The highly anticipated pilot episode for the animated series, "Malika: Warrior Queen" is finally here. The Roye Okupe-directed series was made available on Youtube on October 15 following its debut at the 8th Annual Comic Convention held last month. The first episode is everything we've been looking for in a kick ass female role lead, earning bonus points as Adesua Etomi-Wellington plays the role of Malika.
Set in the kingdom of Azzaz in 1499, the pilot opens up with Malika inviting the former Azzazian general Ras, who has sieged a neighbouring province, to her palace and challenges him in a duel for the throne. Ras does not fall to show his male chauvinism when he requests Malika to choose her champion to duel on her behalf, Malika quickly shuts him down as she elects herself as a worthy candidate for the task. She quickly takes him out and proves to be a better fighter than Ras.
The 14-minute pilot series keyed viewers more into Malika's 'bad-assery' as the Queen of Azzaz stood up to one of the chiefs of the Council of 5 who threatens war if she did end her allegiance with King Bas by killing him. The pilot episode was definitely gripping and we think "Malika: Warrior Queen" is definitely a must watch.
Episode 2 which will be available on the YouNeek Studio's Youtube page.
Watch "Malika: Warrior Queen" here.
Featured image credits/youtube
---
Tami is a lover of astrology, music and women. Tweet your fave female artistes at her @tamimak_
---