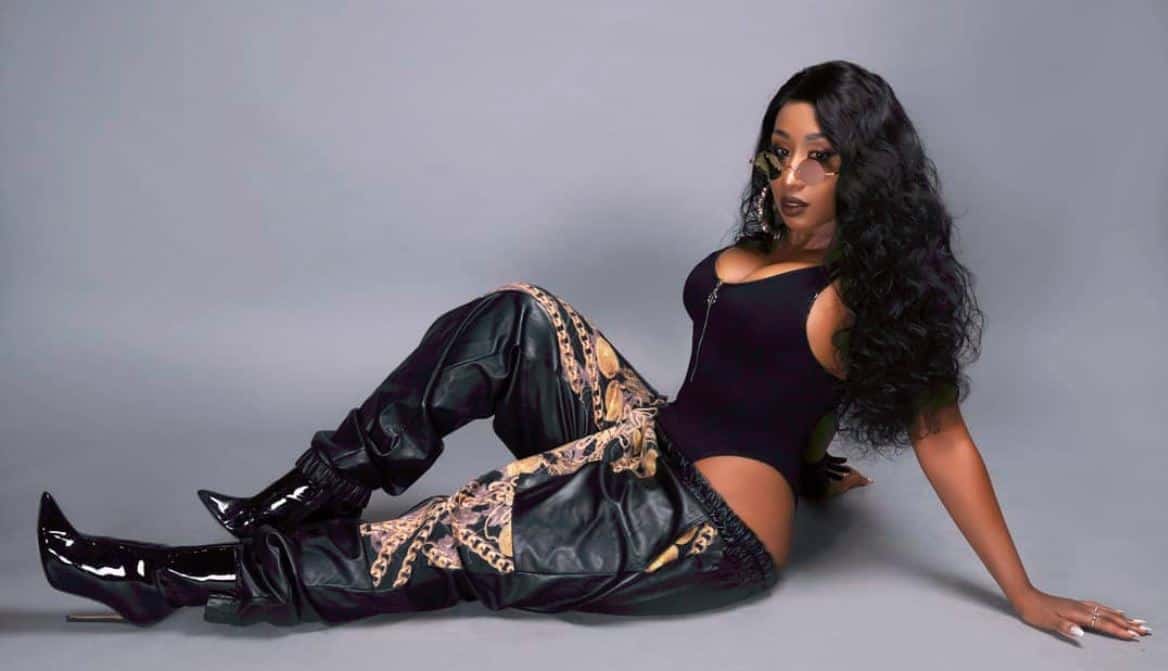 Essentials: Victoria Kimani releases 'Afropolitan', a 7-track EP
Exploring the sexuality in a way that's still uncommon to Afropop
Growing up in conservative African societies, we're taught to suppress our sexual desires and erotic thoughts. This is true across gender lines, but it's women who have been the most carefully taught. It has been drilled into their heads and then reinforced by the adverse effect of this suppressed desires on the men who also have no idea how to control their erotic desires. Victoria Kimina's sexually expressive music has been lauded for subverting that norm but she may have suffered the brunt of that when she was sexually harassed during her Safari Kenyan Tour in Kisii. Fortunately, that wasn't enough to stop her as she released her new project, 'Afropolitan', a 7-track EP cock full of sexually positive anthems, post-break up numbers and peak self love.
https://www.instagram.com/p/BfAcYnuj-57/?utm_source=ig_embed
The tape opens with pre-released single, "Wonka", where she flexed her agency as a sexual being with straightforward and playful nastiness that isn't typical of a woman in dancehall; "I Like It When You Go Down On Me/ I See You Get Harder". Backed by the tropical influenced harmonies GospelOnDeBeatz produces with a subtle creaking sample that sounds suggestively like the backboard of a bed during sex, Victoria Kimani kicks off on a sexy and melodious note heard through the rest of the EP. However, on the second track, "Should Be", she's a bit more sentimental about passionate, letting her sultry vocals convey as much emotions as the words, "Would You Fuck it Up/ Oh Yeah".
On "Highest Calibre", she addresses unwanted advances from men who she describes as "Regular". Though it's not exactly a surprise given her looks and the themes heard on her songs, it adequately illustrates the dangers of being sexually expressive in our society. Though the synths and feel-good melodies make the song sound more like a love letter than a kissoff, singing "You're Just Trying To Ruin My Life/ Should've Known Not To Let You Inside/ See Me, Everyday I Cry", gives away the haunting theme and a sense that she's speaking from personal experience. She also incorporates vocabulary from teaching institutions, "No Extra Curricular", as if to situate where the issue is most prevalent in our society.
"My Sweetie" is a more romantic cut from the project, produced by Ace Harris and DJ Tag for PK ONEDAY with mid-tempo Afropop harmonies that heighten the song's dancehall attributes. Selasi produced track, "Boom" fuses Victoria Kimani's pop influences from R&B, Afropop and dancehall as she performs another club driven romantic song, only this time, making sure she represents the "African Sound".
https://www.instagram.com/p/Bi6OIq0jKD4/?taken-by=victoriakimani
'Afropolitan' however closes on a more conscious theme of love being too valuable to be price. Over the catchy beat GospelOnDaBeatz produces for "Not For Sale", she describes how much love she has to offer and how it takes more than money to buy her love; "If You Give Me Love/ Me I'll Do The Same/ I Do Not Charge For My Loving/ No I'm Not For Sale/ African Fairy tale".
Victoria Kimani's ability to speak about taboo topics so plaintively is, perhaps, her strongest quality as an artist. A woman putting forth her own truth, telling her own story, is one of the most powerful ways she can support other women in a landscape in which we are still so often told to be ashamed of our sexuality or, at the very least, to simply hush. Her relatability has kept her fans loyal throughout her career, and her new album, 'Afropolitan' certainly has potential sexual empowerment anthems in it.
You can stream 'Afropolitan' below.
Featured Image Credits: Instagram/victoriakimani
---
You are meeting Debola at a strange time in his life. He wandered into a dream and lost his way back. Tweet at him @debola_abimbolu
---