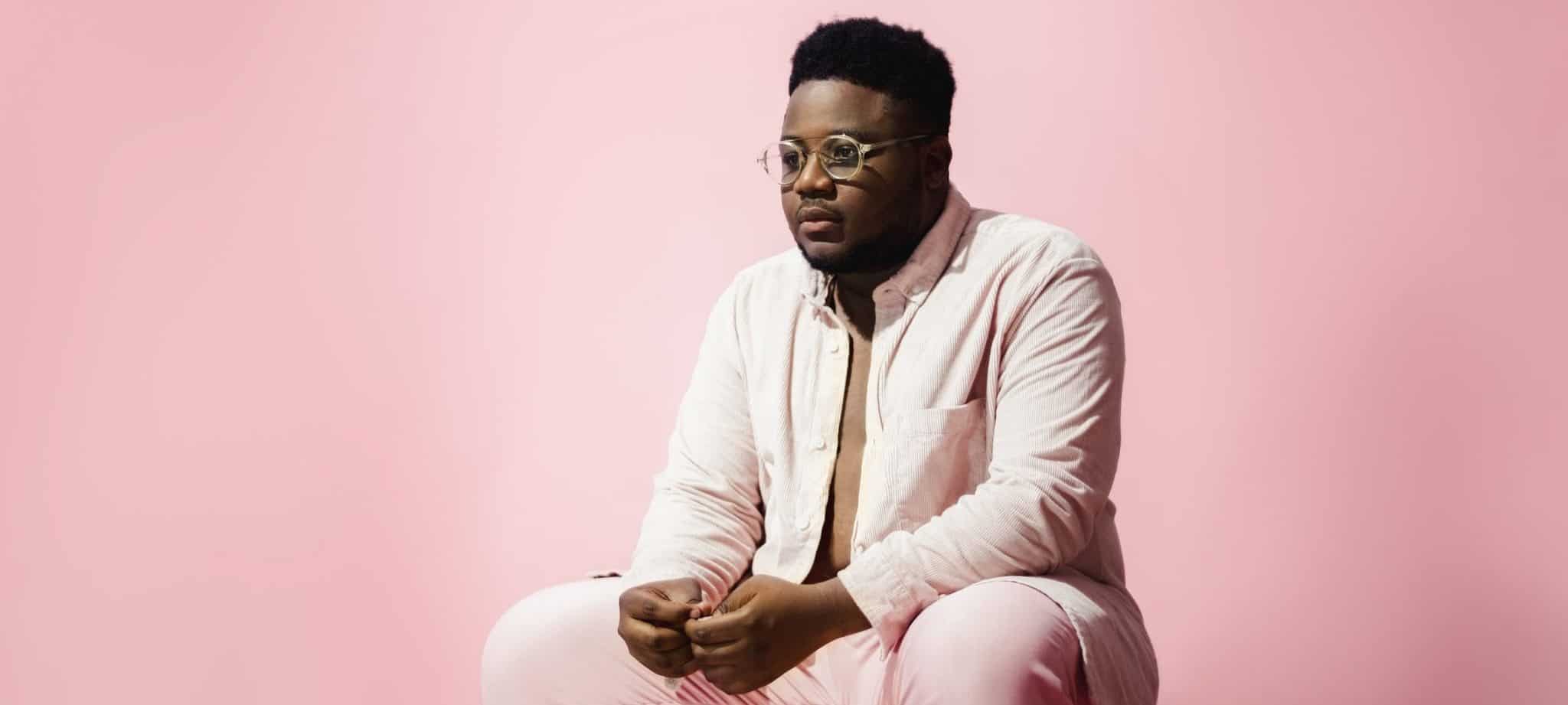 NATIVE Exclusive: Between photography & music, this is Lex Ash's Truth
a creative polymath
There is a slight hint of tiredness in the blunt edge of Lex Ash's voice when he logs in for our call one cool Friday evening in early September. "I'm sorry if I sound a bit tired," he quietly offers. "I've been at a shoot all day." While photoshoots are a fairly standard part of the celebrity pipeline that music revolves around, there is a slight tweak to the make-up of the shoot that he's describing. Instead of being the subject of the photographer's lenses, Lex Ash is the one behind the camera, calling the shots. 
Primarily known for his cool, elegiac style of photography that has seen him collaborate with stars like Simi, Zoro, and Ayra Starr, Lex has, over the last three years, been exploring other aspects of his creative leanings in films and videos, amongst a number of mediums. Of all of his explorations, music remains the most personal for Lex Ash, being a direct result of falling in love with the mix of gospel songs he grew up on and the elemental R&B songs from the late '90s and early 2000s. 
Lex's debut project, Truth, is cut from the same cloth as those old bleeding heart R&B bodies of work, built around romantic aspirations and candid self-awareness that leaves one both grounded and hyper-aware. "The project applies in so many different ways," Lex Ash says. "It could easily be a romantic relationship kind of feeling or a self-appreciation type of EP in the sense that if you go deeper into the lyrics, there are aspects of it that feel like you're having a conversation with yourself and just exploring a bunch of feelings that are grounded in you."
Below, Lex Ash talks about his life and his journey into music.
View this post on Instagram
NATIVE: Where did you grow up?
Lex Ash: I grew up here in Lagos. I was born in Surulere but grew up in Ijegun. I'm the second of four children, sort of a middle child. I started singing in the children's choir, then progressed to my secondary school's choir, and then to the university choir. I attended Covenant University. My first time ever recording in a studio was during my youth service, I was working with a radio station called We FM. The studio manager at the time knew I could sing so he invited me to freestyle over something he did and that's the first time I ever recorded anything. After finishing my youth service in Abuja, a friend of mine who was a producer invited me to his studio to help out other people that were recording there and I did that until I got a job in April of 2015.
NATIVE: Would you say your upbringing inclined you into music? Or played a part in you loving the arts?
I don't think my upbringing had a huge part in introducing me to the arts because yes, I was in the children's choir in church but it wasn't a serious thing. It was more like every time they wanted to have a special event, I'd join. I think it began to show that this was something I could really do during secondary school. Also, I was really good in the art class: I could paint and do a lot of other things when it comes to the arts. 
NATIVE: What was the music of your childhood?
I grew up in a Christian home so I listened a lot to Don Moen and all those types of songs. Even with their choreography, I was deeply invested in it. So, it was mostly Christian songs but there were others that we got to know through Music Africa, I was listening to Styl Plus, P Square during the Get Squared and "Temptation" era. I also really liked Lionel Richie and Michael Jackson. With Micheal, it felt like he pushed the boundaries of everything and that was just inspiring to me. I would watch documentaries and shows he did just to pick up certain things. As I grew up, I was exposed to other singers like Ne-Yo and John Legend. I also discovered that R&B was what I really enjoyed and it's just a combination of all those things. 
NATIVE: When did you start photography?
The first time I picked up photography was 2012. I was in my semi-final year and I was just taking pictures of things around campus. I would borrow the camera from a friend because I liked that feeling and I always liked playing with electronic stuff.  I had started with graphic design in my first year because there weren't a lot of pictures of black people that we could use for all our photo manipulation and stuff. I realised that I could actually use the pictures I was taking for posters or tech week stuff in school. With time, I started taking pictures that people were willing to use for all those things. By 2013, I realised that it was something I could do and I started taking it more seriously but I was also doing my 9-5 along with it. I worked at Unilever for a few months before going on service and people would pay me money here and there to take pictures of them. I quit my job to focus on photography full-time in 2017. 
View this post on Instagram
NATIVE: At this point in your life, what was your relationship with music like?
All this while, I was still in the choir and I could sing. After school, I joined the NYSC choir during camp. I also joined a RCCG choir in my service year, so it was something that was still a part of me. I never thought that it was something that I would do seriously. I just felt that perhaps in the future I could consider it. At that time, my top priority was photography. In 2019, I felt like I was in a good place with my photography and decided to explore my other gifts. I started doing more fashion films and videos and also started recording music. Starting out with music, I told myself that I was doing it because I loved it, not because I was trying to sell it or anything, but over time I realised that one of the things I loved the most was how people felt when they heard my stuff. I started feeling like I wanted more people to hear it, so I was necessarily just doing it for fun anymore. I wanted to do it to a level where people around the world could listen to me and feel the way I feel or have their own takes and interpret their own experiences one way or the other. 
NATIVE: Being a photographer is a whole different manner of expression than making music, how did you make the transition?
For me, I don't necessarily think there's that much of a difference in the sense that with my photography and music and how I express myself through them, it's just a huge part of me and my identity. So, it's just expressing how I feel in different ways. With my photography, I take a piece of paper, draw up ideas, speak with people, then come up with concepts. After all this, I take pictures and edit them to suit the way I'm feeling. It's the same way I think about music: I come up with the melody, write lyrics based on how I'm feeling, and get it ready. It's just different modes of expression. But if it's the case of time management and juggling both careers, right now I don't think it's gotten to a point where it is so much of a hassle to combine both. I plan everything I do to the letter when it comes to my calendar. I know if I'm going to record on a specific evening I have to be home and ready and rested for that activity. Most of my photography gigs are planned for late morning to afternoon.  I just always try to plan everything adequately. 
NATIVE: Are there ways your background as a photographer has helped you navigate your music career?
Yes! Thankfully, I've been doing photography for a while and I've been blessed to be able to accomplish a few things in my photography career. I've gotten to meet and work with a lot of incredible artists and observe their process behind the scenes. It just feels like it's something I've seen being done before and I'm able to manage that. Also, it mean that I have a certain level of access to these musicians. I was able to do a song with Zoro on my EP partly because I've done a lot of work with him that he's used for his album art and stuff like that. When I told him I was going into music, he was so supportive and it was a matter of getting something that worked for him and he jumped on board. There are more collaborations like this that are in the works for my future projects. 
NATIVE: A lot of your songs have a soul essence and R&B influence, what inspires your process? 
R&B is what I really love. I can listen to anything but at the end of the day I'll come back to something chill. So I always end up listening to soul and R&B. My playlists are multiple versions of R&B and soul or acoustic versions of popular songs. Because of that, when I write or come up with melodies, they have a tendency to be influenced by my music leanings. I love the way the piano and acoustic guitar sounds, they fit within my Zen state. If you chcek my pictures too, there's a certain softness to them, it's a huge representative of who I am. My process usually starts with the melody or lyrics but most times its the melody. I could be about to go to bed or in the shower and something just comes to my head and I try to record it on my phone. From there, I go to my producer and we build the beat together. We go back and forth thinking of the instruments to use and what will fit. Thankfully, I've gotten to work with some incredible producers that have listened to me and worked with me to build the music up together. Most of my recordings are around 30 minutes as long as I have the beat and the lyrics ready to go. 
NATIVE: When did you start making Truth and how did you approach making it?
The first song I wrote on the project was "Sleep (Wake Up)." I wrote and recorded it in 2019 when I was finding it difficult to sleep and I was going through a really down period. I have a tendency to not be in very good spirits during some months and I'd try to sleep but I'd still be awake by 3 A.M and that how the theme of the song came about. I decided to change it into a heartbreak song following the last song I did which was "Love Don't Live Here." It was just to follow the story. Most of the other songs were recorded in 2020, during and after the lockdown. At one point I was just recording songs and I sort of fell into a pattern. At another point, I decided that I didn't want to do just heartbreak songs, I wanted to tell the story of love lost and regained. I knew there were emotions that help with those transitions and that's how I built the EP from there. 
NATIVE: What do you feel is something people should take away from listening to this EP? 
I think it depends on the person. The project applies in so many different ways. It could easily be a romantic relationship kind of feeling or a self-appreciation type of EP in the sense that if you go deeper into the lyrics, there are aspects of it that feel like you're having a conversation with yourself and just exploring a bunch of feelings that are grounded in you.  For examples, "Right My Wrongs," the song with Zoro, has a prayerful vibe because there's a part of scripture where Paul says he finds himself doing the thing he doesn't want to and not doing what he wants to, so that song was, in a way, about seeking redemption for one's self. If you listen to Zoro's part, he talks about his vices and the hope that they are taken away from him. The last song also has a Christian undertone because it takes inspiration from that I'll never leave you or forsake you message of Jesus before he ascended. I recorded "By My Side" deep into last year's lockdown when things were going nuts and it was a way of reassuring myself and other people that'd be listening that we are not alone in this. It might seem dark and gloomy but I'll be by your side. At the end of the day, knowing that there's someone going through what you're going through might make it bearable. 
Listen to Lex Ash's Truth here.
---
@walenchi Is A Lagos-Based Writer Interested In The Intersection Of Popular Culture, Music, And Youth Lifestyle.
---