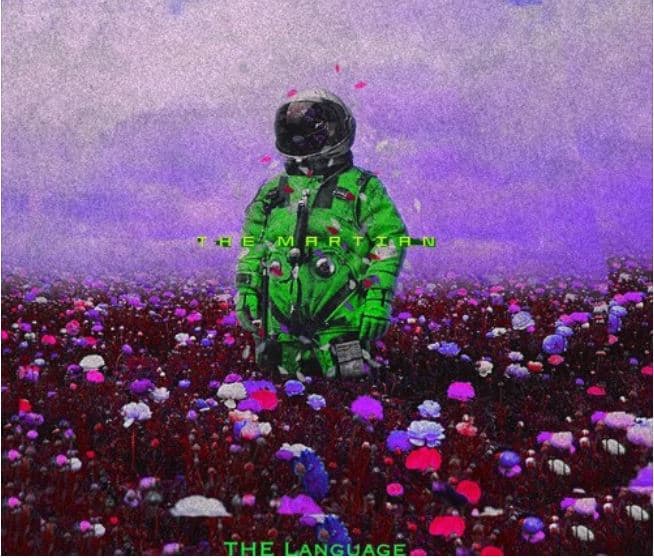 The Martian Gives Us "The Language" In Case It Turns Out We Aren't Alone In The Universe
TheMartian Treatment
One of the less obvious yet important qualities of music is bond building. Asides the already established fact that music transcends language barriers, it also allows people relate with each other on emotional levels that would have been otherwise unimaginable. Music's potential to express emotions that can't be put into words while also expressing things that can't be kept silenced makes it the apt for affiliation between cultures as we've seen in Nigeria's Afrobeat and American pop genres. And if green men from space decide to come in peace, then music deserves to be a starting ground for communication.
Please Embrace The Martian. I come in peace ✌ pic.twitter.com/j2o8WG7fbp

— The Martian (@OpeJoshua) April 22, 2017
This premise is explored on The Martian's "The Language", a track from the rapper/audio engineer's Martians On Planet Earth EP. He produced his music collective's There Is Life On Mars album earlier this year and created a name for himself as an experimental electronic synth based artist. Synth-rap legends like Kid Cudi and Kanye West were the first to break ground on extra-terrestrial narratives, inspiring Nigerian artists like Bond, XOE and The Martian.
"The Language" opens with somber synth-piano chords that simmer for over a minute before tribal beats are introduced. The foreboding ambience of the beat listens like a metaphor for the hesitant and uncertain mood we feel at first contact with a strange person or in the case of Martian On Planet Earth, an alien.
While The Martian's music leanings might not be too strange to niche music followers, his music genre comes off as alien to the Nigerian music industry that is just now experimenting with the electronic genre. It's time to make first contact.
Listen to The Martian's "The Language" below.
Featured Image Credits: Soundcloud/TheMartian