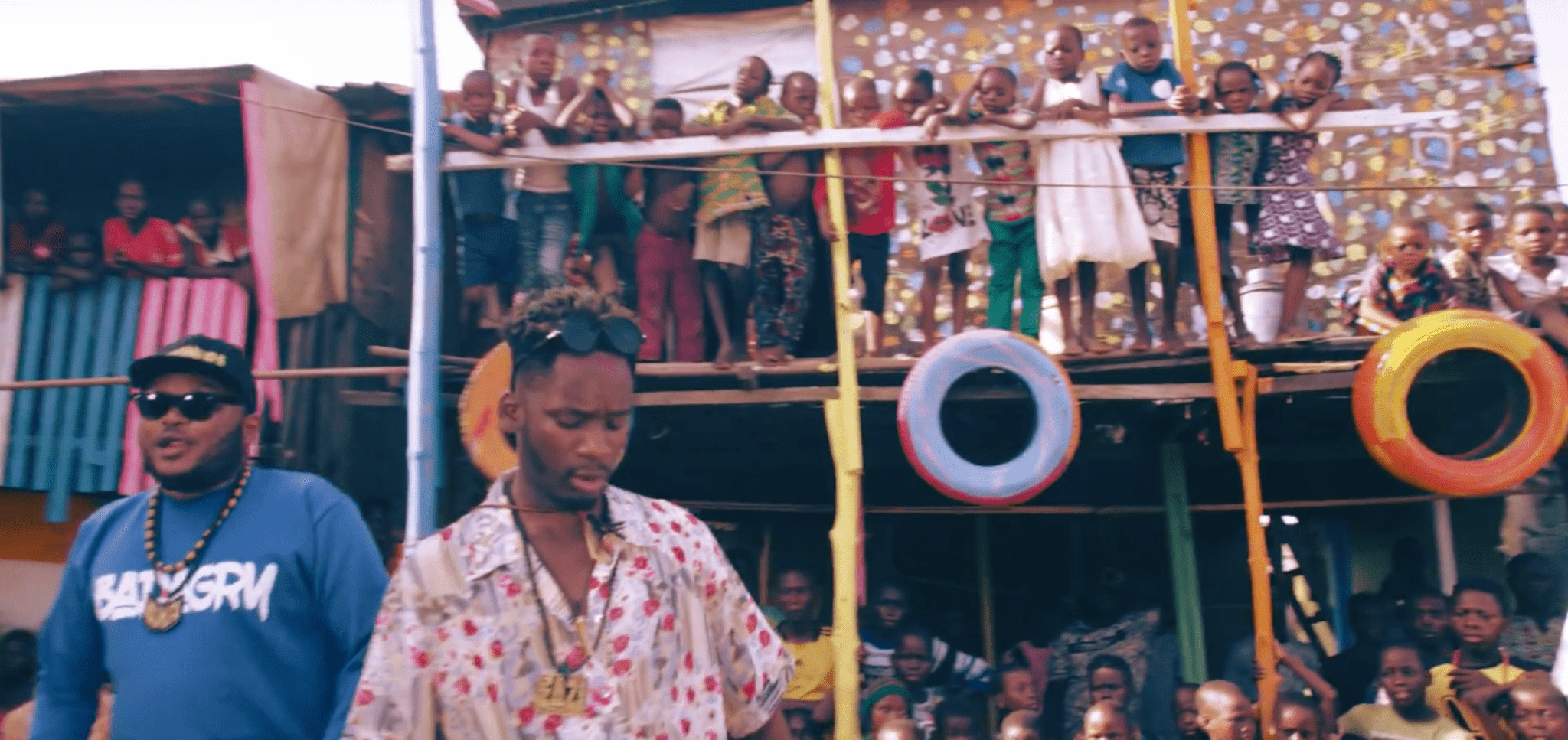 Thank Goodness for this Mr Eazi feature on Nakamura's "Thankful"
Mr Eazi teams up with a childhood friend
Or maybe it's Nakamura we should be thanking, because his new release, "Thankful", is a reminder that underneath Mr Eazi's recent string of wonky works, is an artistry and knack for performing that are still potential worthy. Apparently, Mr Eazi and Nakamura are long-time buddies. If what they say that true friends are there to light the candle when life is being pesky, then we've got to show our appreciation of this friendship. Nakamura was there to perform "Thankful" alongside other acts at the first african leg of Mr Eazi's concert in Fela's shrine too. Although Mr Eazi has been given more spotlight and Nakamura is just on the fringes of the popular music scene, Nakamura gives Mr Eazi the spotlight on "Thankful".
https://www.instagram.com/p/BWr-qwBD_oP/?taken-by=sheunnakamura
The song's title is a spot-on description. On "Thankful", Nakamura and Mr Eazi demonstrate how grateful they are to God, family,  friends and fans. Eazi's catchy chorus you can hear on the track, "Loni loni laye mi dara, mo faramo, Ojo okuku ro ni ile mi mo faramo" loosely translates to "I'll be grateful during both the good and bad times". While Nakamura gives a rap in Yoruba about how he's made it in the industry and shows gratitude to God for his steady climb on the ladder to success, Mr Eazi boasts of gaining airplay in places like Maiduguri, and thanks the lord for his people too. The uttered lines about Lagos and it's people, the video's location, the 'omo eko' boldly written on Nakamura's shirt, are all subliminal and shows the two indigenous yoruba boys figuring out directions on acquainting themselves with the people.
"Thankful", if anything, is built on mid tempo guitar and drum melodies and nothing about the track feels heavy or overly complicated, some trite punchlines are utilised in the lyrics, but what makes "Thankful" so enjoyable is that it's happy music that gets the listener even grateful too. Bukola Jimoh's direction of the track's video, which is shot in a small community in Lagos underscores this point also.
Intended not to take too much spotlight from his friend, Mr Eazi features on a single verse and the song's chorus, while Nakamura shows us where his dexterity for rap lies.
Mr Eazi is very keen on soft-focus in his music releases —especially his videos where he has a penchant for laid-back mannerisms— so it's a tad exciting to see him give an engaging performance on the track alongside Nakamura.
Nakamura's "Thankful" is produced by Sugarbeatz, check out the video below.
Featured Image Credit: Youtube/Sheun Nakamura_"Thankful"
---
Fisayo is a journalist who thinks writing is hard and reading too. But her journey somewhere reveals, words are like pawns on chessboard when writing. She wants to see, create and share with the world, experience & communicate these experiences. Tweet at her @fisvyo
---