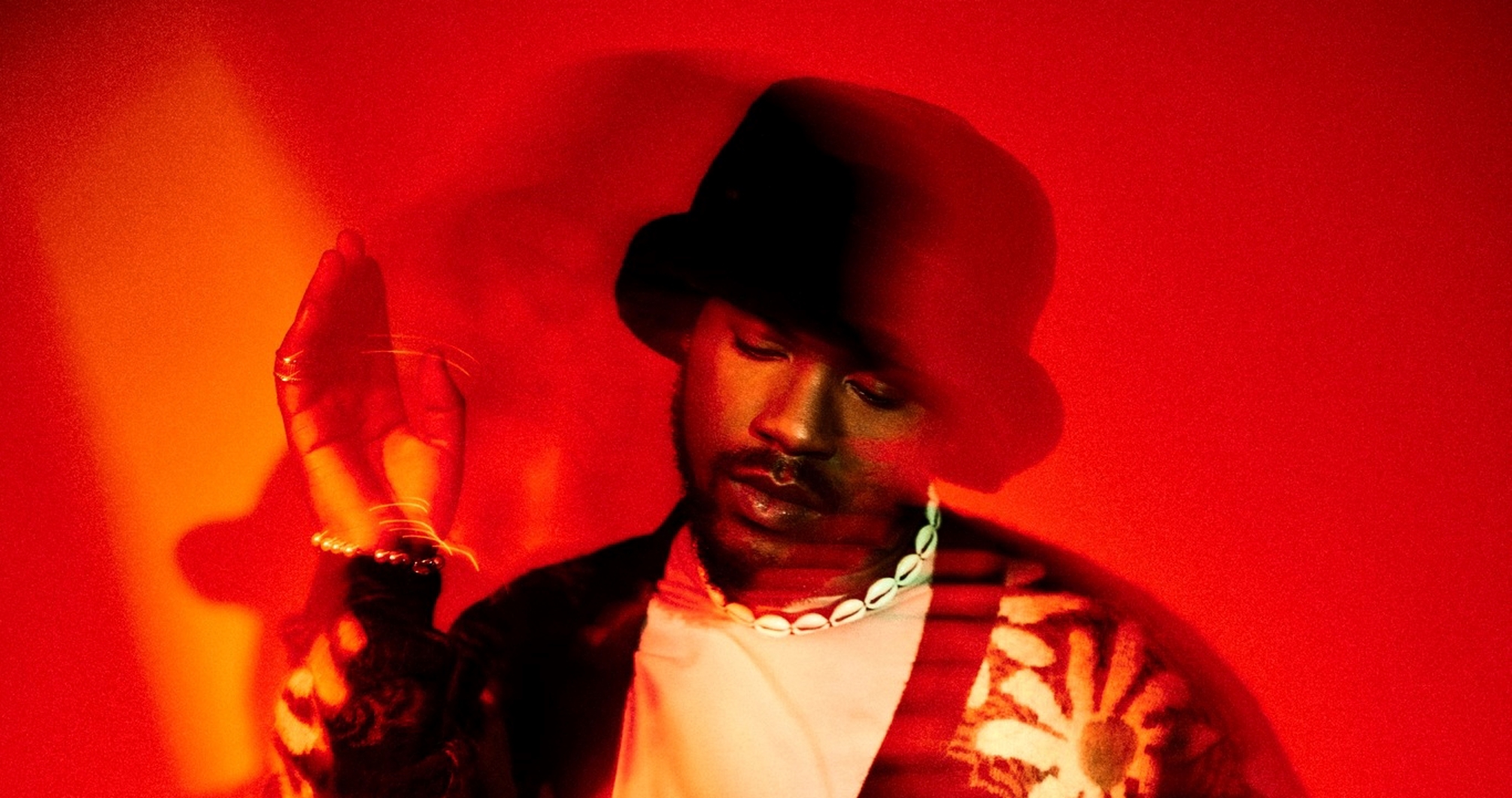 A 1-Listen Review of Tay Iwar's 'Summer Breeze'
An accomplished collection that matches up to the work of anyone anywhere
Tay Iwar is the quintessential soul musician. In the past decade, he has gone from underground darling to working with the prominent names across pop music, lending his trademark sensitivity to their records, whether as a producer, featured guest, or songwriter. A majority of Tay's new audiences would know him for contributions alongside the likes of Wizkid, IDK and Tiwa Savage, but Tay Iwar's artistic vision of probing the human condition in majestic sonics has been his unique pull, beyond the glitz of pop music. 
Emerging from the Abuja scene, he's carried this responsibility through the sensitive traditions within R&B, a sound that is pushed to its furthest possibilities by Tay. This avant-garde approach was audible even while he was a teenager, releasing the 'Passport' and 'Renascentia' tapes to critical acclaim. Ever since Tay has immersed his projects in transcendental sounds and themes. His last showing came on 'Love & Isolation', a delicate collection whose records had soothing clarity. Following up from 'GOLD' and his globe-trotting debut album 'GEMINI', it represented an essential weaning of some pop sensibilities he'd picked up in recent years.  
Tay's vision often comes across as crystal clear. His recent singles "Healing" and "Undercover Lover" have returned him to his pristine elements, relaying that old sensitive soul he's known for. With his new project 'Summer Breeze' released today, here's a 1-listen review of the soul savant's newest body of work.
In usual 1-listen review fashion, all reactions are in real time while the music plays. No pauses, rewinds, fast-forwards or skips. 
"UNDERCOVER LOVER" FT. TWELVE XII
Cool, shade-like lyrics. "Undercover lover, cool me down," has the sort of mystery Tay has perfected throughout his career. I'm loving these percussions; they're unhurried and tropical. Who's this? Twelve? He sounds like a certain Wizkid. That's an interesting choice considering how much Tay has worked with Wiz in recent years. It's so perfect that this is the first song I'm listening to today. Some rock-tinged bass here, guitars and melodic finishes. A solid opener. 
"SUMMER BREEZE" FT. JULS
I'm raising the motion that Tay and Juls rank among the best artist-producer duo right now. Those coastal-evoking percussions whose sister variant is so often called palmwine music. Liquid is a term that best describes Tay's vocals; it's hard keeping a grasp on what he's saying but the delivery is everything. I surely like the emotion in this one. 
"HEALING"
This sounds like therapy even before a word is said. Skating over the drums with a master's assurance, this is Tay in his bag. "Healing from your stress" is such a wholesome sentiment. If one thing's sure, this song is sending soothing vibes through my body. The sound has a twist of vintage R&B, but with some colourful tinkering going on alongside that established base. Tay has been a champion of mental clarity, and this song just fits into his long personal tradition. Definitely a keeper. All the songs have been, anyways.
"JUICE" FT. KNUCKS
Lest you forget, this project is titled 'Summer Breeze'. These drops have a The Matrix-esque sci-fi undertone. Knucks is knocking the beat out with precision. We don't talk enough about the enunciation of UK artists, how every word is clear enough to hit on first listen. A definite bop. The mandem would enjoy this during that smoking sesh where everyone's just returned from work. 
"BON APPETIT"
A French title, you know Tay does a madness with foreign language titles. It's interesting how he goes often outside of his established sound and still retains his soul. This follows up the previous song successfully. Trap bounce in the flow meets the groovy, bass-heavy production. Who's this? Can't see any featured name on this Apple Music display. (Editor's Note: It's American rapper IDK) He does a great job with the verse, though. Tay has returned to wrap things up. Summer hasn't sounded better in a long time; this is a potential all-timer. 
"DON'T LIE"
Folksy Tay is back. Some serene, melancholic guitars floating alongside his vocals. Listening to Tay, you just know he's a musician. The instrumentation and composition is as important as the vocals, but there's no clash for importance; you don't feel he's trying to creare a banging beat or hit on a catchy phrase that gets popular on TikTok. That said, his inflections are poignant in a truly transcendental way here. If Tay were a filmmaker, he'd create classic epics because his perspective has a consistent quality of accountability. This is one of those songs you don't go through life without listening to. 
"BROKEN PROMISES"
"People like to say things that they don't mean, just to get close to you," what a lyric. Tay is skating over this one. He's really unlocked pockets of flow over this project, from the soulful to rap-esque. This one has something of Nicki Minaj, which means it has something of Dancehall, and he's gone back to hook duties. Who's rapping this verse? The vocal texture is rich, the words are very well enunciated. I'm thinking Tiggs Da Author, but I'm not sure. (Editor's Note: That's Kojey Radical.) What a song, Tay Iwar. These beat drops are exquisite, man. 
"SOUL SEARCHING"
Cohesion is a natural trait of Tay. That at least is audible in how well these songs are flowing into each other. Last song on the tape, you just know Tay would do a madness. What's this "searching, searching" refrain? Layers of vocals and this beat, I like the bouncy quality. Provides a very unexpected landing for the meditative premise of the song. Is this a beat switch? Some emotive Frank Ocean-reminiscent bridge, and Tay is back. "In my mind, I'm running from the danger/ I'm running from myself" is such a line. THESE NOTES. Tay is literally plunging my head in deep waters. The richness of this song is hard to describe in words. Literal perfection. 
FINAL THOUGHTS
Putting projects together is a seamless task for Tay. His talent shines at the musical, thematic and visual level, making sure he always has something worthwhile for listeners. One of my favourite things to hear Tay do is to get into Hip-Hop waters, which he's shown from way back by creating and collaborating alongside savants like M.I. Abaga and Boogey.
On 'Summer Breeze', he again returns to the genre, but with great ingenuity and tact. Each song feels like different compartments of a road trip to the beach, ending in a late-night reflection amongst friends that would surely get its participants teary-eyed. Even in the midst of the party, he seems to say, remember the essence of your person.
In a time when the state of R&B in Nigeria is constantly argued and put down, Tay Iwar is shining a light on the genre's current ambitions. It can stand side by side with rap, and can even soundtrack the summer—it's still R&B. Perhaps some imagine the genre through the classic cry-in-the-rain emotional scale, but things are changing, and 'Summer Breeze' is a fine example. An accomplished collection that matches up to the work of anyone anywhere, it arrives at the perfect time.
---