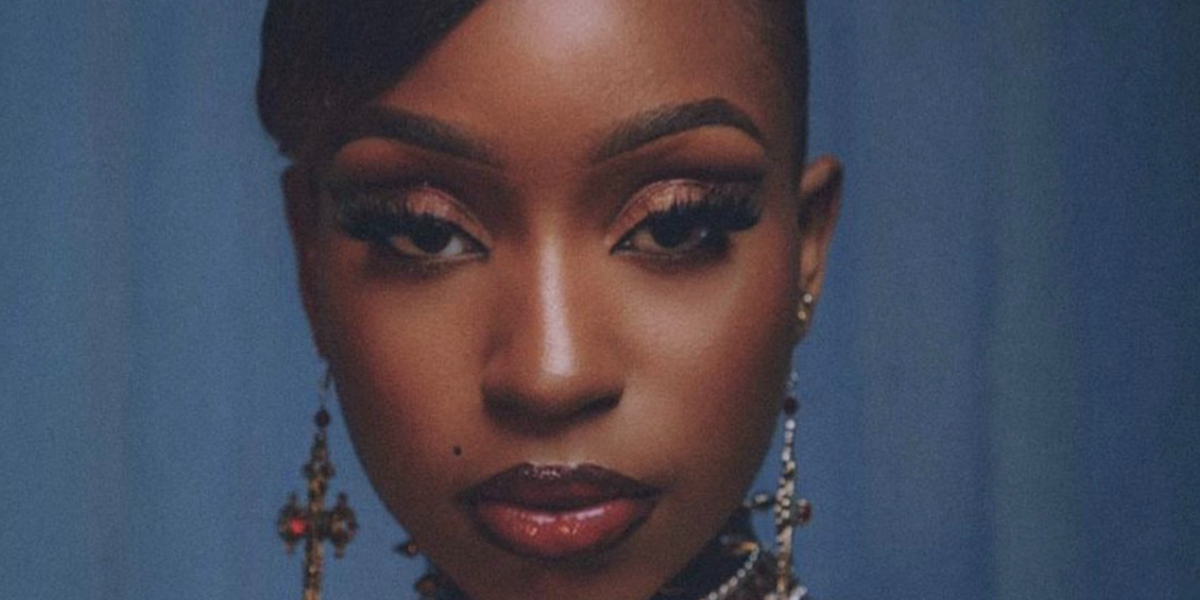 Listen to Somadina's new single "Y I Want U," off her forthcoming EP
Somadina is all about female power
Somadina is entering a new season. Since breaking out on the scene back in 2018 with the anti-love anthem, "IHY," it was clear that she was the newest sensation on the scene. As she's advanced in the game, she's flirted with a collages of styles and experimentation that could be messy on paper for an artist, but for Somadina, this is threaded together by her melody driven sound and unfettered eccentricity.
In 2021, she released  "SUPASOMA," a no-holds-barred anthem that found her saying the things we can't say outloud. With a new found confidence, her wistful vocals bounced around the futuristic production, chanting "I'm the big man on block, I'm the big shot caller need a goddamn sticker." The punk rock-themed single saw the 22-year-old artist subtly widening the scope of her ability and taking steps towards the powerhouse she is capable of becoming.
Her growth has been a relentless journey of self-discovery and experimentation. From her punk aesthetics to her songs, Somadina has set herself apart from most Afropop artists, carving out a lane for herself and showcasing why she deserves to be heard. This year, she's already shared the genre-defying "Rolling Loud" produced by Adey which received numerous remixes from Amapiano, to Dance. She also shared an all-girls animation starring her and some of her close friends, with relatable episodes about life as a young Black African woman.
Now, Somadina has released her second offering this year, "Y I Want U" alongside the announcement of her debut EP 'Heart Of The Heavenly Undeniable (H.O.T.H.U),' coming out on November 23. The new release finds the daring artist singing across a playground of lithe instruments and trippy keys, addressing a muse who she can't get off her mind. "That's why I want you all the time/So often I want you," she chants, with a particular charisma that permeates off the screen.
The song's catchy production makes it impossible not to bop your head in synchrony to its propulsive rhythm. Once again proving her knack for experimentation, it's clear that the forthcoming EP will be a rollercoaster of various sounds as it features an array of  local and international features from The Cavemen, Chi Virgo, and newcomer, L0la.
View this post on Instagram
Speaking about the new project, Somadina shares:
"I want women to listen to this project and feel powerful and sexy. Making this project has pushed me to grow in unimaginable ways. Over the last two years, I've been able to discover pockets of myself and confront the joys and traumas of my childhood and adolescence. This project is an ode to my formative years growing up in Amsterdam, my shift and love of culture coming to Nigeria, my moments of solitude and learning in the U.K. , my first taste of freedom in LA and everything else in between."
'Heart Of The Heavenly Undeniable (H.O.T.H.U),' is set to reintroduce Somadina to the world, and we can be sure it will unpack the emotions she has gone through while soul searching in the past two years.
Listen to "Y I Want U"  below and pre-save 'Heart Of The Heavenly Undeniable (H.O.T.H.U),'  here