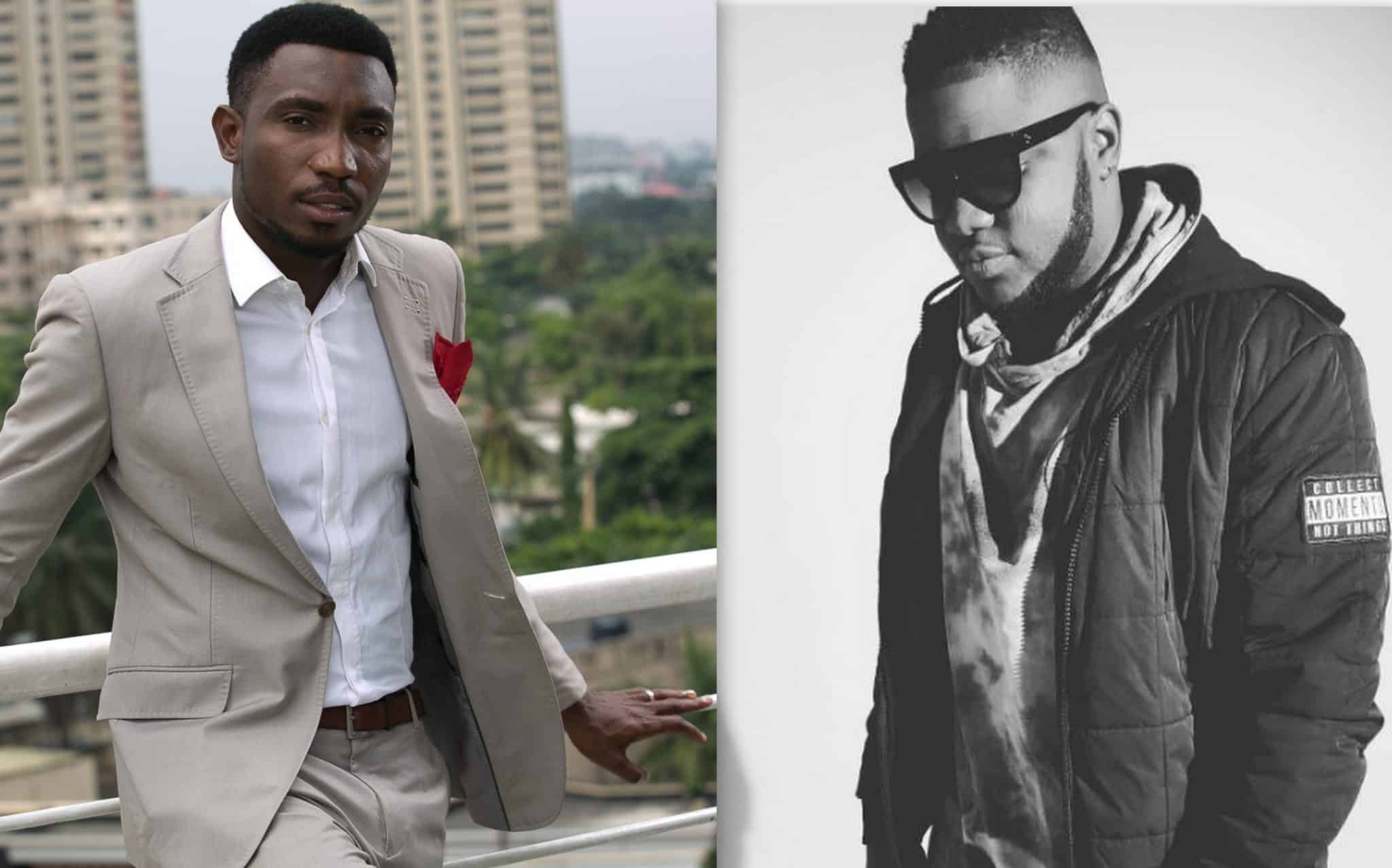 Skales, Timi Dakolo and The Woes of Sampling in Nigeria
Why don't Nigerian artists sample with sense?
Majek Fashek's era may seem like lifetimes ago for many, but if his latest row with Timi Dakolo has taught anyone anything, it is that music will always outlive its mouthpiece.
Earlier this week, documents permitting Timi Dakolo to remake Majek Fashek's classic, "Send Down The Rain" hit the internet. This was a response to an N100m lawsuit filed prior by Majek Fashek's team, slamming Timi Dakolo for his 2013 EDM-remake of the reggae veteran's song. Timi Dakolo's documents add a new twist to a 7-month long row over royalty payments between both artists that began last year with Majek blatantly calling his younger colleague a thief for never contacting him before re-recording his 90s hit.
But according to Timi Dakolo's documents, he paid Majek Fashek for rights through November Records, the label that represented Majek at the time. The conundrum, however, is Majek Fashek was an internationally celebrated artist at his peak and his standing claim remains November Records neither represented him nor had rights to lease out his song for sampling in the first place.
This is a classic case of misappropriated rights. Both Majek Fashek and Timi Dakolo remind us all of Nigerian music's dark history with sampling and of an industry plagued with problems—inherent in itself—beyond piracy. It brings back memories of an eventually dismissed Trouble Funk vs Beastie Boys lawsuit that opened a provocative investigation into the sampling sins of mainstream American hip-hop in 2014.
Illegal sampling has existed nearly as long as hip-hop itself. First through chopped and screwed vocals on 70s DJ sets and in the early works of pioneer producers like Grandmaster Flash. But over the years, legal basis guarding the process of re-using pre-existing music have evolved all over the world to ensure originators are better rewarded. The establishment of COSON (Copyright Society of Nigeria) was intended to largely provide a platform for royalty collection in this part of the world. But for many artists issues of copyright ownerships are still better left unattended until the court comes calling—case in point: Skales's video got pulled off YouTube temporarily due to copyright claims by Fela Kuti's estate.
But royalty collection problems merely glean the loopholes in industry structure. Sampling as a latent culture of modern pop is encouraged as a way of allowing music transcend its orifice without sacrificing originality of new material. Beyond obviously modern instrumentation, Nigeria artists only lazily chunk out lyrical samples from prior hits without any additional creative twist. Music samples that ought to highlight creative ways to present old ideas for new originators to be born are reduced instead, to three-minutes-plus of listeners trying to figure out which of their childhood favs recorded the original song (Tip: the answer is always Fela).
There is no doubt that as Nigerian music continues to reach for more international mainstream milestones, cultural habits like sample clearing will be taken more seriously for fear of consequence. Creativity with samples, however, may require a different breed of artists, a different approach by producers and a total re-evaluation of the social and cultural value of appropriating other people's work.