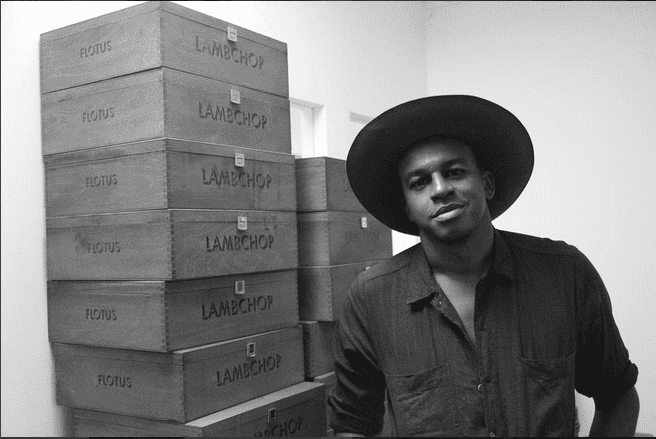 Listen To Sinkane Sing About Life And Livin' It
What's life if you ain't livin' it?
https://www.instagram.com/p/BQBLFd1DbEE/?taken-by=sinkane
Though artists whose music reflect multiple influences are many, very few have managed to straddle that sweet line between creating a totally unrecognisable mash of noise and a beautiful blend of sonic and cultural influences that catches your ears and soon after, your heart. Sinkane managed to do the latter with their new album, Life and Livin' It, the ultimate feel-good music for trying times, celebrating what makes life good without ignoring what makes it hard.
The London-born Sudanese lead singer Ahmed Gallab, worked with the rest of the band to create a funky blend, heavily influenced by sub-Saharan pop, Afro-funk, Highlife, Electronica, Krautrock and unified by his gentle vocals. Sinkane's sound is clean, infused with the spirits of his Sudanese pop forefathers. Ahmed Gallab also drew inspiration from the works of Nigerian Electro-Funk Legend, William Onyeabor.
On "U'Huh", Gallab keeps asserting, "Everything is fine/We're all gonna be alright" and "Kulu shi tamaam," an Arabic phrase that means "everything is great." It's hard to say whether it's an optimistic affirmation or a desperate mantra to console himself which isn't far fetched given the terrible times we're in. The tone switches up on "Telephone", a throwback to the psychedelic era where he sings about being left on the ledge by a lover who only calls him when she's alone.
Listen to "Telephone"
Life And Livin' It drops 10th February but you can pre-order the album on BandCamp.com
Header Image Credit: Sinkane/Instagram