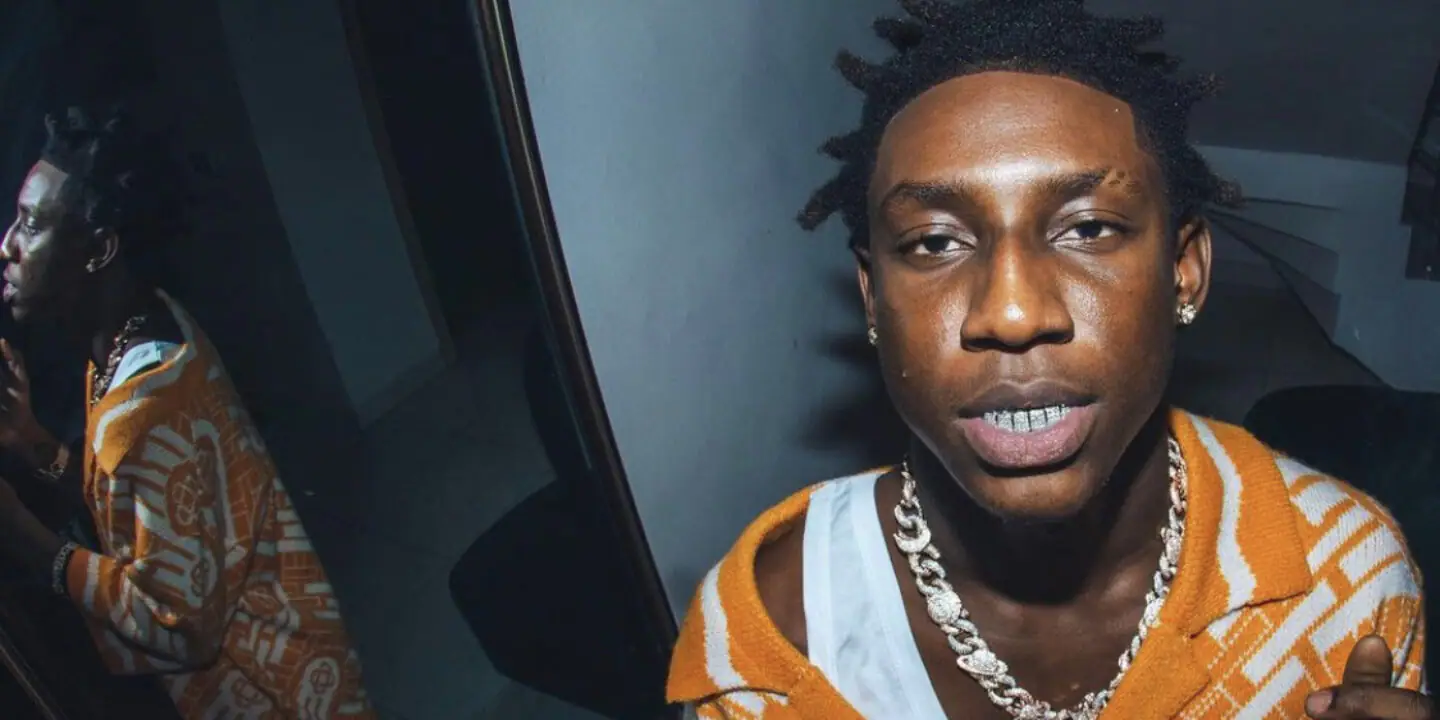 A 1-Listen Review of Shallipopi's 'Planet Pluto'
Benefitting from spontaneity of thought and musical pomp
If listeners once regarded Shallipopi with a sneer, they are now paying attention. The Benin-born artist has capitalised on a string of viral moments, showcasing musical talent even while being in the news for alleged fraud. "Elon Musk," the song which introduced him to the mainstream, has a mischief-toned groove with references to the quite popular world of digital trade, Bitcoin especially. That alignment with generational subjects endeared him greatly with young Nigerians, but the movement ever since has shone a light on more than Shallipopi, rather taking account of the world that has particularly shaped him.
Among the most resonant lyrics of "Elon Musk" were, "Pluto ways no dey show for map," suggesting an unpredictability that has been the mark of Shallipopi throughout the year. Immediately after his release from EFCC custody, he took a familiar route by releasing "Ex-Conflict," a song which was victorious and revealing. In the days since, the culture had seemingly moved towards him; he was the talk of social media, went number one on Apple Music, and then got a co-sign from Wizkid.
In the latter hours of yesterday, the artist released his debut project, 'Planet Pluto'. Quickly extending his buzz into a body of work, Shallipopi reveals himself a deliberate creative, with a team whose fingers are on the pulse of his moment. A six-track EP, the only features are Fireboy DML and Zlatan, suggesting that for the most parts the artist coasts the solo path, closely matching the music with his distinct experiences. Here's our 1-listen review of the project.
In usual fashion, all reactions are in real time while the music plays. No pauses, rewinds, fast-forwards or skips. 
"OBAPLUTO"
Signature log drums to start out this one. What's this rendition? Sounds very Benin and ancient. It gives these opening seconds the kind of mystique I'm quite fond of. He's not following up in the reflective direction; Shallipopi's style is audibly indebted to the hypeman culture. He does make his mark, but it's the sample that forms the most evocative part of this song. "Mr Shalli Shalli, small body, big engine," is a loved statement by musicians, for sure. The closing seconds puts this record in perspective; this is the world of Pluto and he's the Oba—the King. A striking opener, definitely. Introduces the energy you'll be getting from the jump.
"EX-CONVICT"
Yahoopiano is such a funny name for Shallipopi's music, but the sentiment is audible. The man makes music for the dancefloors; for places where morality blurs into hedonism and everything you've always been aware of becomes the visceral present. I'm not very deep into the BTC culture so some of these references are flying over my head. He's musical here, though, adapting a flow that's quite Zlatan-esque in its brazen inflections. A direct connection in Shalli's music can be drawn from the nightclub "shut-down" culture of the post-2020 Nigerian societies. It's a major shift in the culture, and whether one agrees with its practices or not, fighting against culture is almost always a losing fight.
"SPEEDOMETER"
Third track and I've settled quite well into the project. I like when artists recognise their strengths and hone into them as truthfully as possible. The thinkpieces will come, but at the base, you get the feeling that Shallipopi just wants to create music. I'm loving this record; this chorus has so much personality. He literally sounds like a guy next door. "Who fall go rise again on a speedometer" is a useful bit of encouragement. I agree, although the consistently depreciating state of Nigeria offers a strong counter. This closing flute is quite poignant; I wonder if it's from Benin. It does sound like it's being played live.
"MELANIN TOUCH"
What's love got to do? We turn to Shallipopi, in this attempt to ally by one of afropop's most enduring themes. Right from the first beat drop, I'd known this one was for the ladies; the title also reveals that intent. These drums are mellow, sounding like something CKay would produce. Serene notes linger in the background, as Shallipopi paints a story of lust in the most brazen imagery. He's not the metaphoric writer in the ilk of Omah Lay; his technique is more direct, quite like he's been on his breakout songs. But he uses his vocals well here; you can tell it was a challenging song to make, but he pulls off the vibe like someone who's fully formed the idea in his head.
"AHEAD AHEAD"
With the exception of the previous song, each song on here has had a log drum base. I'm hearing brooding synths and percussions from a bottle. Already, this is one of the most novel beat on the project. The pace also reminds you that Nigerian-adapted 'Piano has subtle variations. I'm not too feeling his delivery in these early parts; the riveting quality of the subject matter seems to have slackened. I spoke too soon, it seems. This second verse has an infectious amount of braggadocio. He's legitimising his presence in the industry. "I put Evian for song, e dey make all of una dey mental"—awareness can never go wrong for an artist. Anthemic record here; the streets would love this one.
"ELON MUSK (REMIX)" [FT. ZLATAN & FIREBOY DML]
The breakout song. The Elon Musk song. The Evian song. The BTC song. There's a lot of things that can be said about "Elon Musk", it's the kind of song whose cultural relevance might eventually supersede its quality, but I'm sure Shallipopi won't mind. As the last song in the project, it's quite the full-circle moment; to conclude one's swoop with the move that began it all. These feature verses aren't doing too much for me, but then again I've seldom been big on remixes. In recent times only a few of those have positively advanced the original record's vision. Overall though, as an EP closer, this is a good call.
FINAL THOUGHTS 
Once every while, a musician comes to shake things up. The perception of his personality is varied, but the emotion of his craft undeniable. Once there was Naira Marley, now we have Shallipopi. Releasing a project so close to his breakout could easily have been the wrong decision, but the artist seems to know his market. He doesn't delve from the expected, rather coats his project with a pomp that's naturally extensive of his off-music personality.
'Planet Pluto' benefits from that spontaneity of thought, a collection of energetic records which shines a light on some of the most culturally-penetrating activities of today's Nigeria. From the government desks to bank offices and music studios, everyone's on some digital platform or the other, seeking to maximise gains in ways that's sometimes questionable but always dramatic. The music industry shares those same qualities, and placing himself at the forefront of this thematic unity, Shallipopi has orchestrated a solid opening move for his career.
Stream 'Planet Pluto' below.
Featured image credits/NATIVE
---