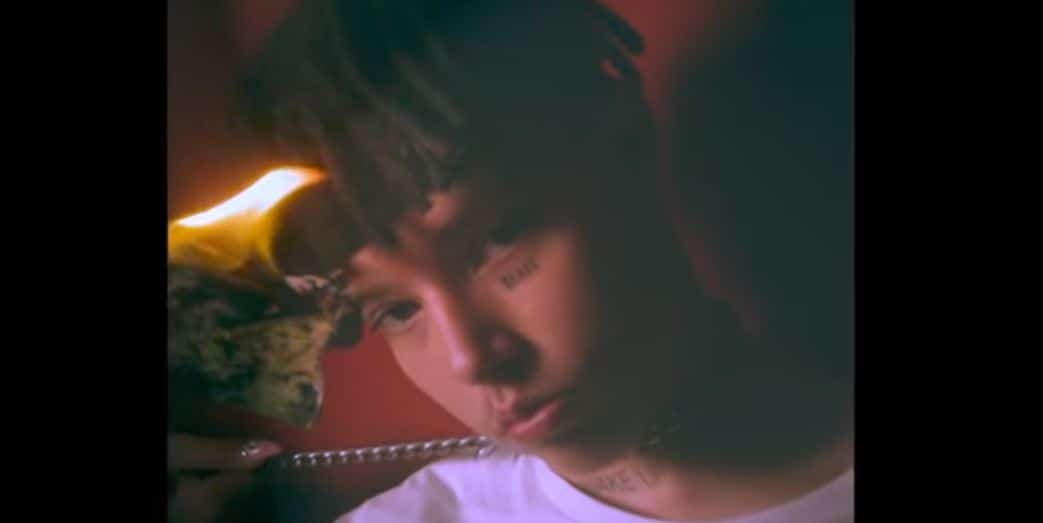 See J Molley in his music video for "Always $tressed"
Teetering between images suggesting comfort and those dictating danger
J Molley just released the video for "Always $tressed", following up his Dreams Money Can Buy short film. The 3-minute long video he directs continues to leave a trail of breadcrumbs to heighten the edgy mood of his Dreams Money Can Buy EP.
Much of the same imagery seen in his previous videos for tracks from the tape are explored here —flashing lights, blurry filters, ominous crucifix— but now J Molley seems to be a member of a goth cult. The clip teeters between images suggesting comfort and those indicating danger. At first, all seems merry as we see women adorning J Molley in gold jewelry, J Molley hanging by the window of a moving car and later performing on stage, the video for "Always $tressed" ends with J Molley stabbing someone at a cult-like initiation ceremony with people knelling as though they are ready to be sacrificed. Throughout the chaos, J Molley retains his emotionless gaze like it ain't nothing, adding a chilling context to his lyrics "Ask Me If I'm Stressed, Bitch I'm Over Stressed".
Watch the video for "Always $tressed" below.
Featured Image Credits: YouTube/J Molley

---
You are meeting Debola at a strange time in his life. He wandered into a dream and lost his way back. Tweet at him @debola_abimbolu
---